Instructions to invite investors to your offering.
If you prefer to watch a video, we've recorded one here:
There are a few ways to invite an investor to an offering. See options below:
1. After creating an offering, you will be redirected to a screen to send an invite to an investor directly from Alto.

2. Select "Create Unique Link" button from your dashboard
This will generate a unique link for your offering. The link can be used to invite potential investors via email. Generally, issuers will choose this option to send a personalized email to invite investors


Click "Create Unique Link"



Click "I agree"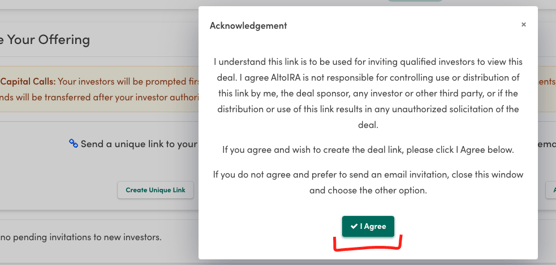 Copy unique link for offering to invite investors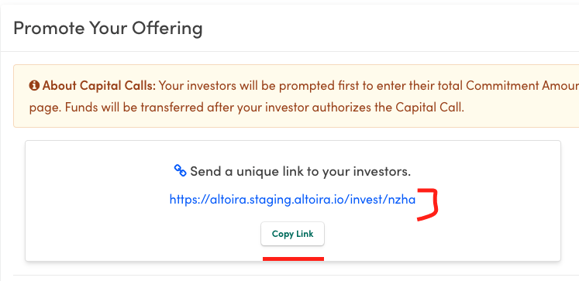 3. Select "Add New Investor" button on your dashboard
This will allow you to invite an investor directly from your dashboard. You will be asked to enter the investor's name, email address, and investment amount details. This email will come from
no-reply@altoira.com
Click "Add New Investor"


Complete investor's information and click "Send Invitation"