In addition to creating a new investment from your dashboard, you can also join existing deals that a Recipient of Funds (RoF) has invited you to.

The initial invitation from an RoF will pop up as both an email in your inbox as well as a box on your dashboard. You can participate in the investment by starting from either location.

1. If you are starting from your email, you'll proceed by clicking the blue View Investment button.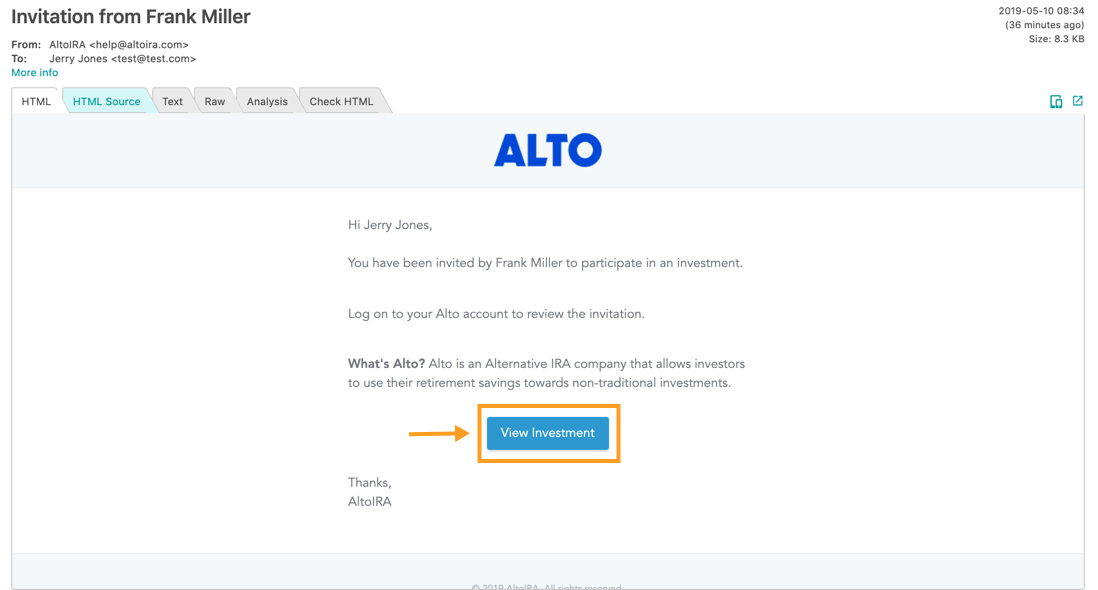 1a. If you are starting from your dashboard, the investment you've been invited to will be available under the You have been invited to invest in a deal section directly below your Account Overview. Click the View button to continue.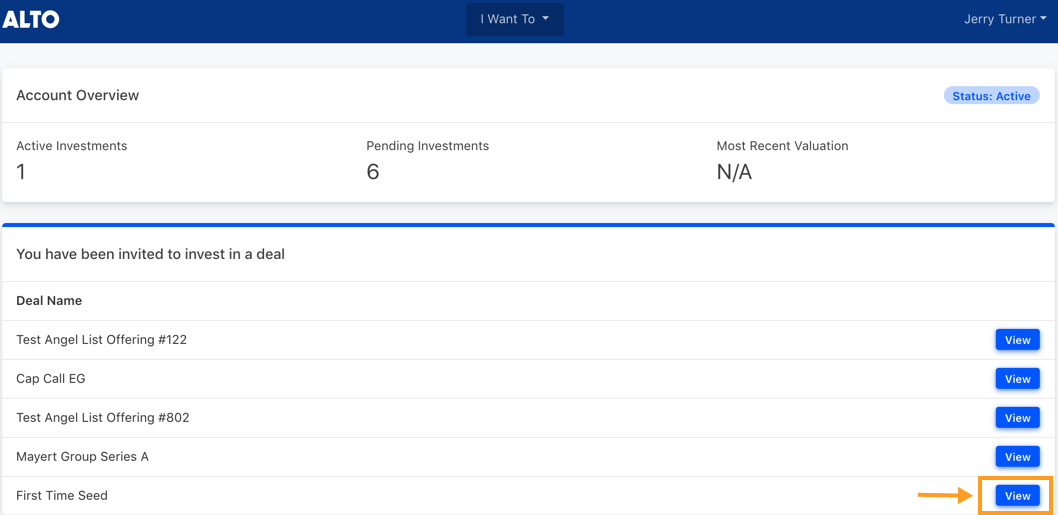 2. Next, answer the question regarding family involvement and click Next Step.

3. If there are no issues with the investment you're trying to make, you will see this screen.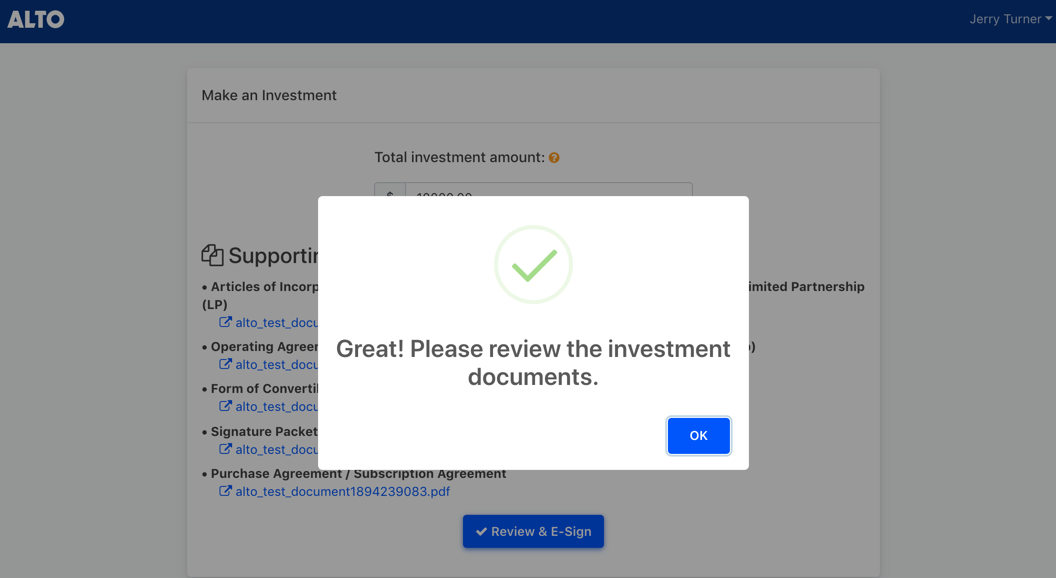 4. When the Recipient of Funds invited you to participate in this deal, they indicated your Total Investment Amount as well. On this screen, make sure that the investment amount is correct and review all of the documents that the RoF has uploaded.

Once you are finished, click Review & E-Sign, verifying that you have reviewed all the details of the investment.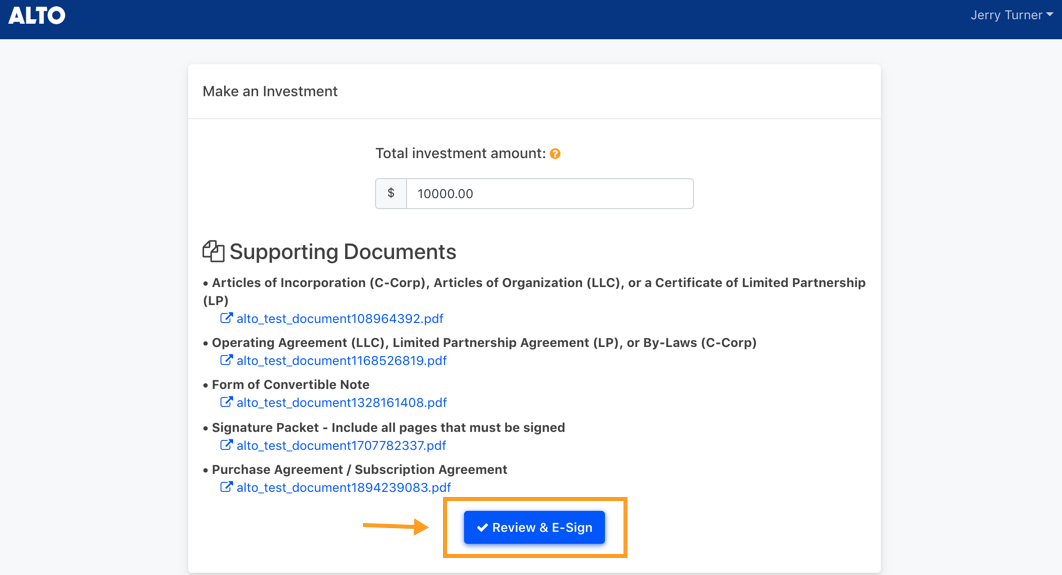 6. Once you have reviewed the details, this screen will be your last opportunity to Make Changes before moving on. If everything looks good, click Execute / Transfer Funds. If not, click Make Changes.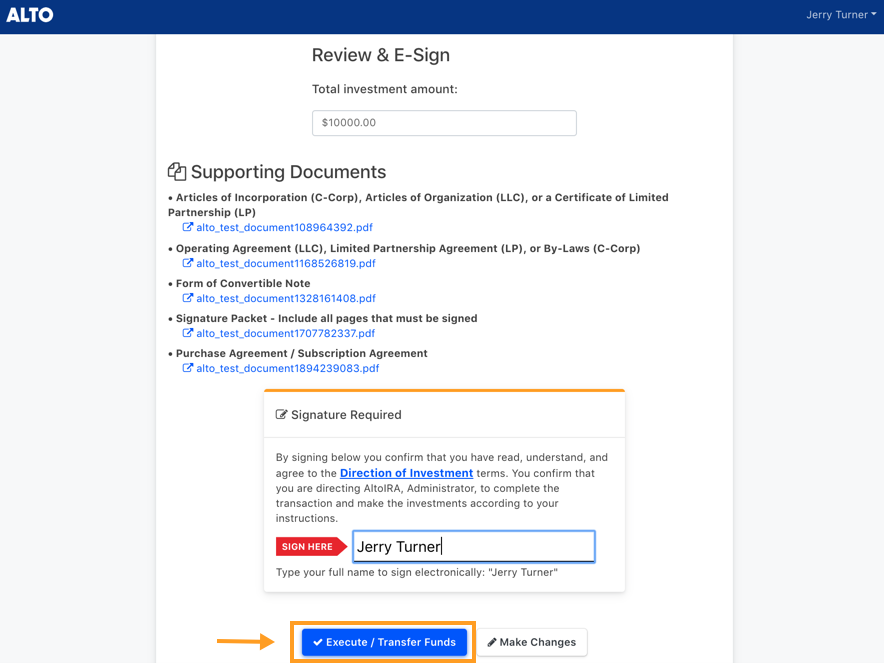 7. That's it for now! From here, the RoF will be able to upload deal documents for you, and then the signing begins!