Get started on your way to making investments with your Alto IRA in just a matter of minutes.
You can create your Alto account in a few simple steps.
When you arrive at the Alto homepage, click on the Sign Up button in the upper right-hand corner of the screen.
2. This will take you to the Sign Up page. From here, select Investor from the Alto Account Type dropdown menu and fill in the remainder of your personal information and password.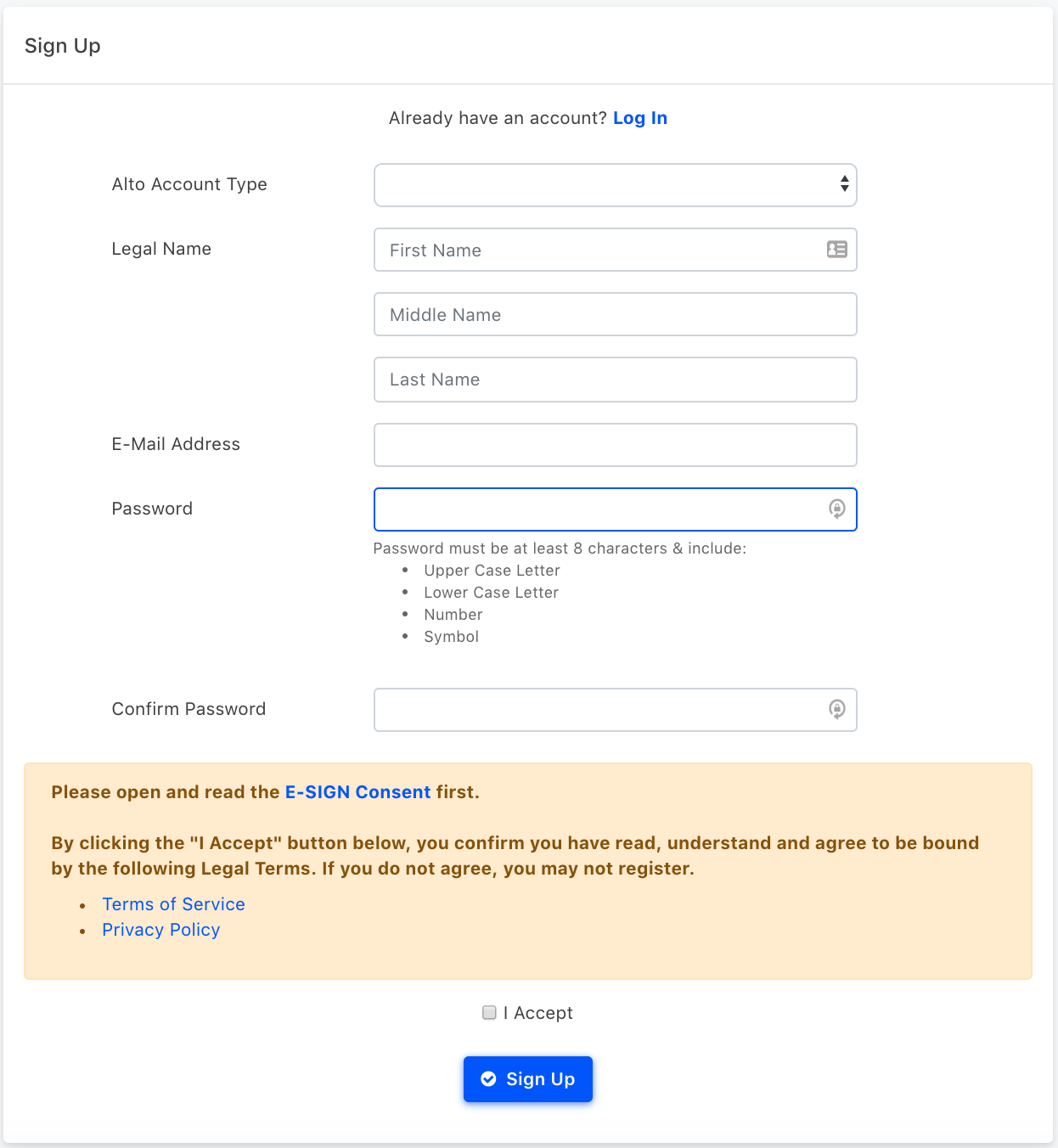 3. Next, open the E-Sign Consent Form by clicking on the blue link.
4. The E-Sign Consent Form will open in a new window. Read through it and, if you agree, click I Agree at the bottom of the page.
5. Almost done! Double check your information and, after reading and agreeing with both the Terms of Service and Privacy Policy, check the I Accept box and finish by clicking Sign Up.

6. You will be taken to your Alto account dashboard where you can either check to see if the IRS permits the investment you're interested in, or you can begin to set up your new self-directed Alto IRA.