We don't believe in hidden charges or investment minimums, and we work hard to bring you the lowest fees in the industry. On January 1, 2020, we moved to a monthly fee model based on your account value, and we've lowered the floor — and ceiling — on transaction fees.
No surprises, no hidden fees.
With the new pricing:
Transaction fees for investments less than $5,000 are now FREE;
Investment platform partner access fees have been eliminated; and
We have lowered the maximum fees paid for both the account and transaction fees.
Monthly Account Fee
Your monthly account fee covers account management and the reporting that Alto is required by law to provide to the IRS on your behalf. Instead of charging this fee based on the number of investments and/or platforms used, we've simplified it to one monthly fee based on account value, effective January 1, 2020. Now, the most you'll ever pay is $30 per month, no matter the size of your account.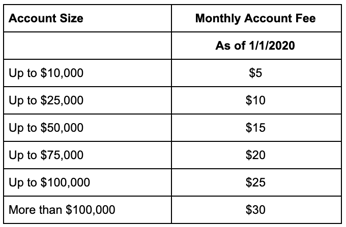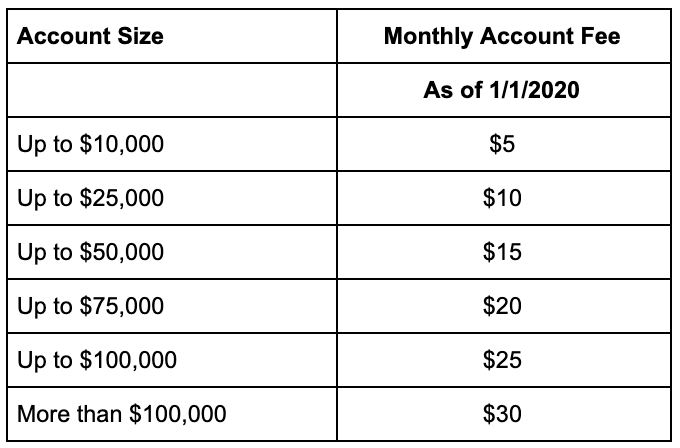 Transaction Fee
A transaction fee covers the expense incurred each time we execute an investment on your behalf. All investments finalized on or after January 1, 2020, will follow the new transaction fee schedule. Now, there's no fee for transactions less than $5000, and the most you'll ever pay is $150, no matter the size of your investment.


We're really excited to bring these changes to fruition for you, the customer! If you have any questions, don't hesitate to give us a call at (877) 673-1557.