Once an investor accepts an invitation to your offering, you'll need to provide them with the appropriate deal documents.
Once you've invited an investor to participate in an offering, and they have accepted, you're ready to upload the necessary deal documents and finalize the investment.
1. Once the investor accepts your invitation, you'll get an email similar to the one below.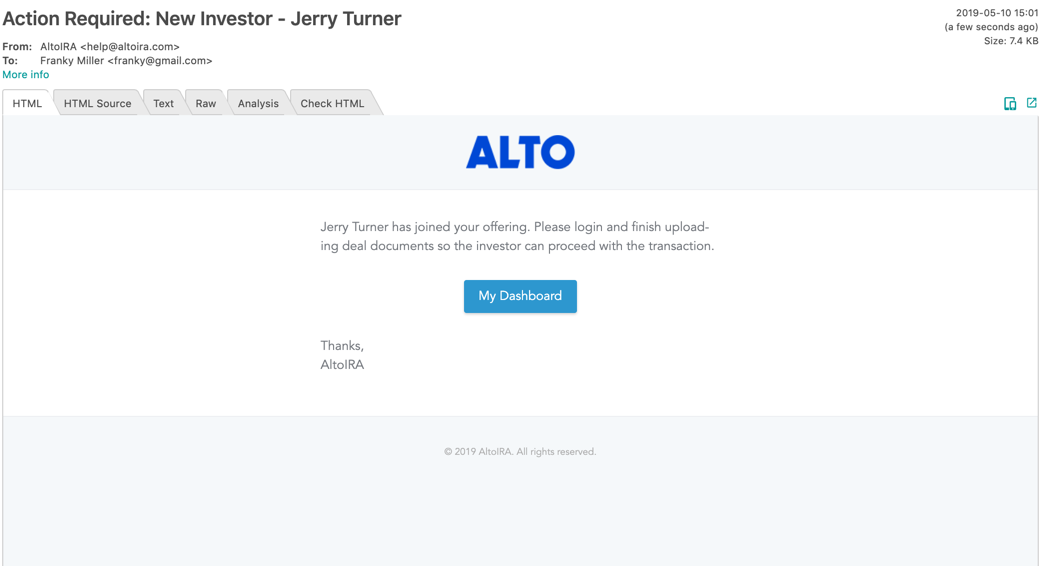 2. This means that you're ready to head over to your dashboard and upload the deal documents. To start this process, you'll click on the Action Required button alongside your offering.

3. You will be brought to the offering's page. Your invited investor may be listed as Missing required Offering docs. On the Alto platform, we require the Recipient of Funds to upload all deal docs. We require four (4) documents for every investment. Without the following documents, we won't be able to process your investment:
Purchase Agreement / Subscription Agreement
Articles of Incorporation / Articles of Organization / Certificate of Limited Partnership
Operating Agreement / Limited Partnership Agreement / By-Laws
A Signature Page
To upload, simply click the Upload button beside a required document.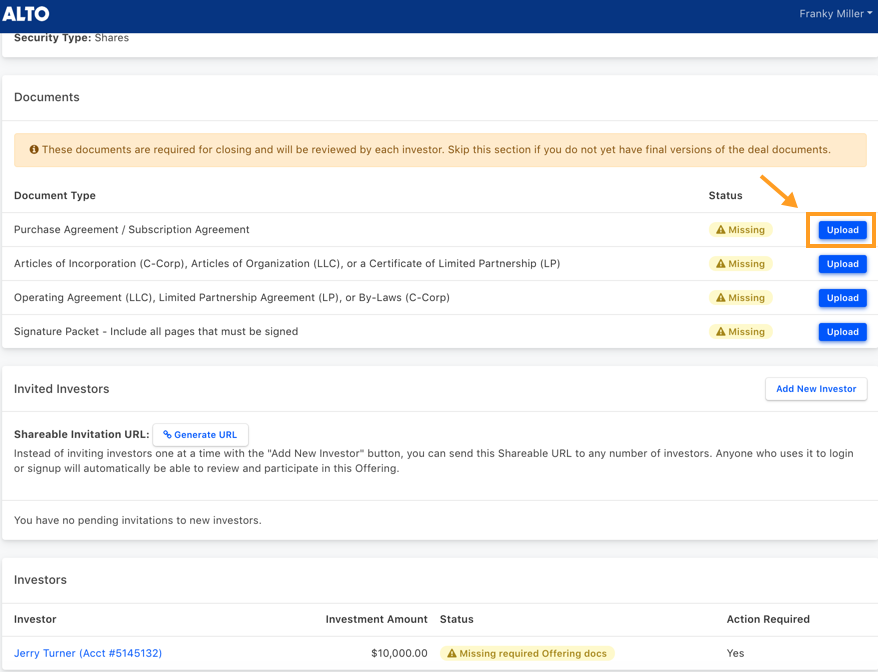 4. You will be directed to the upload page, where you can upload each required document. Once finished, click the No, I'm finished button. The investment transaction will not be executed unless documents are finalized by clicking this button. No changes to the documents may be made past this point.
5. Documents uploaded successfully!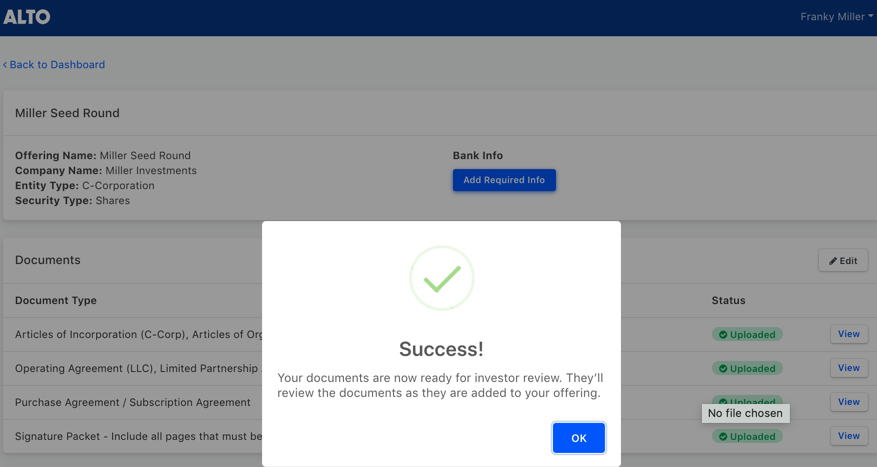 6. Once the documents have been successfully updated, the investor will receive an email notifying them that investment documents are ready for their review. After the investor has reviewed the documents and approved the investment, you will see the Final Review button next to the investor's name. Click there to finalize the investment.

7. On this screen, verify that all the documents you've provided are true and accurate and you agree to the terms. Once you've done this, type your name next to SIGN HERE and then click Execute / Transfer Funds.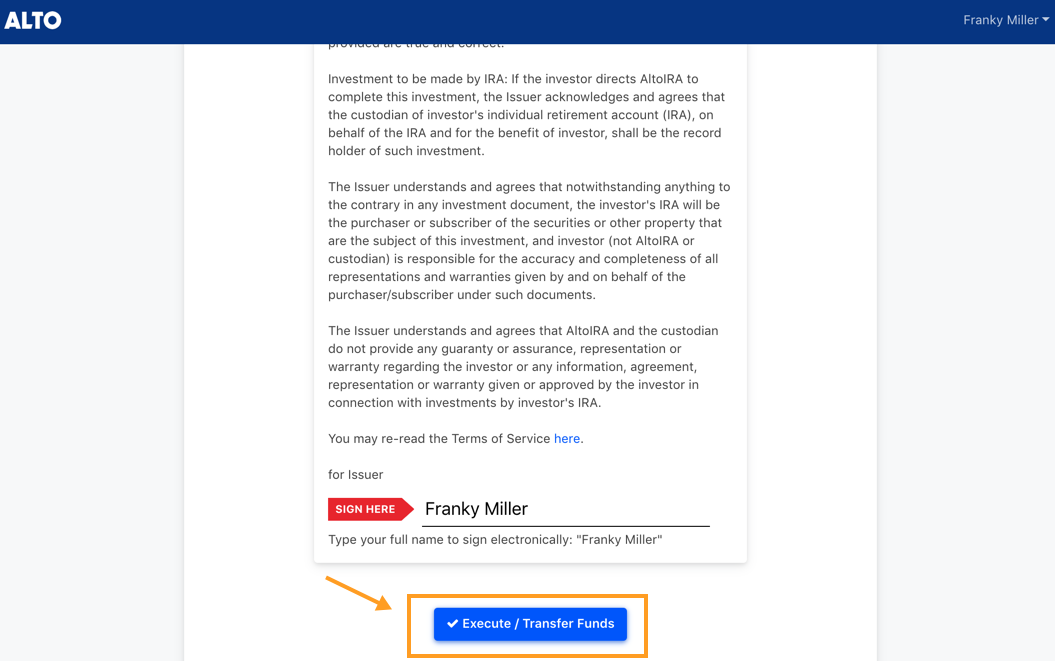 8. Success! You're done on your side. From here, the investor will get an email letting them know that the docs are uploaded and he investment is ready for their signature and approval.