We'll need some information about the contribution, including where it's coming form.
You can contribute cash to your Alto IRA in a few easy steps.

1. Sign in to your Alto account (you will also be able to access this flow if you are signing up for the first time).

2. From your dashboard, click on the I Want To dropdown menu and then click Fund My Alto IRA.



3. Click on Make a cash contribution from a bank account and then click Next.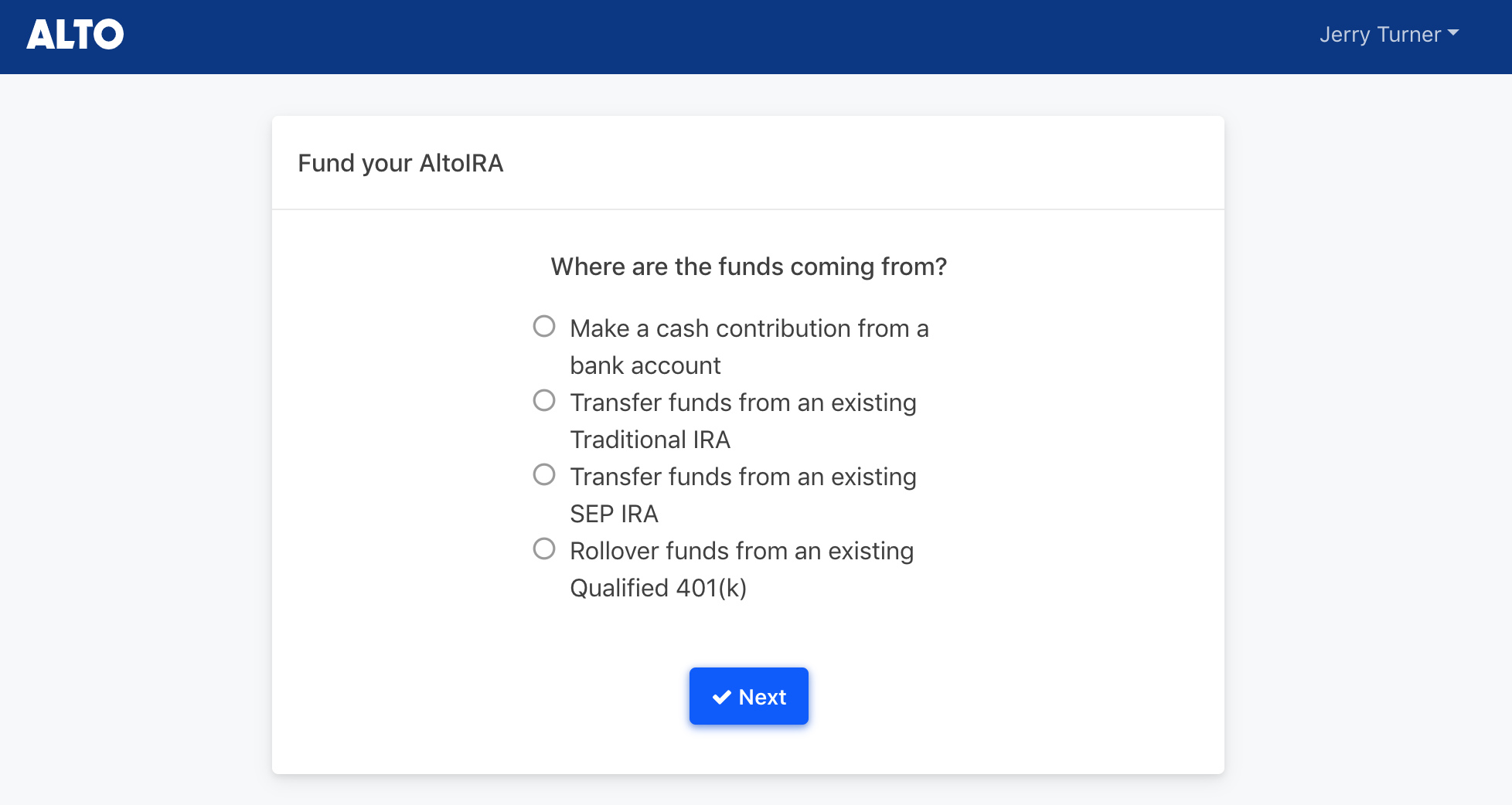 4. If you have already added a bank account from your Settings menu, you can select it as your funding source now. If not, click + Add New Bank Account. This will open up a new tab.



5. [If you are adding a new bank account] In the new tab, click on the + Add Bank Account button

6. Enter your banking information, and finish by clicking Add Bank Account.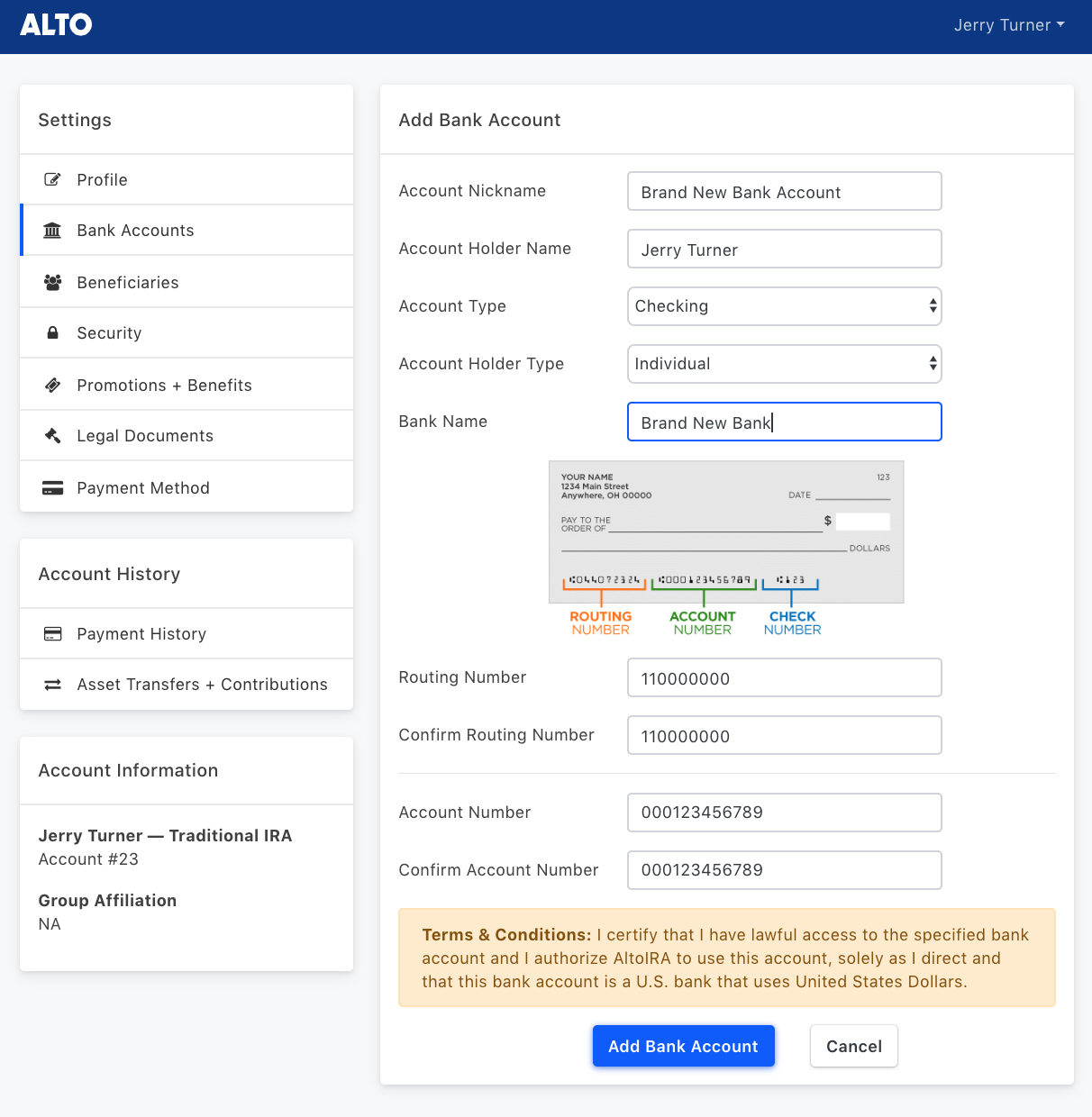 7. This will close the new tab and return you to the original page, where you will now be able to select the bank account you just added from the drop-down menu. Select your bank and then click Next.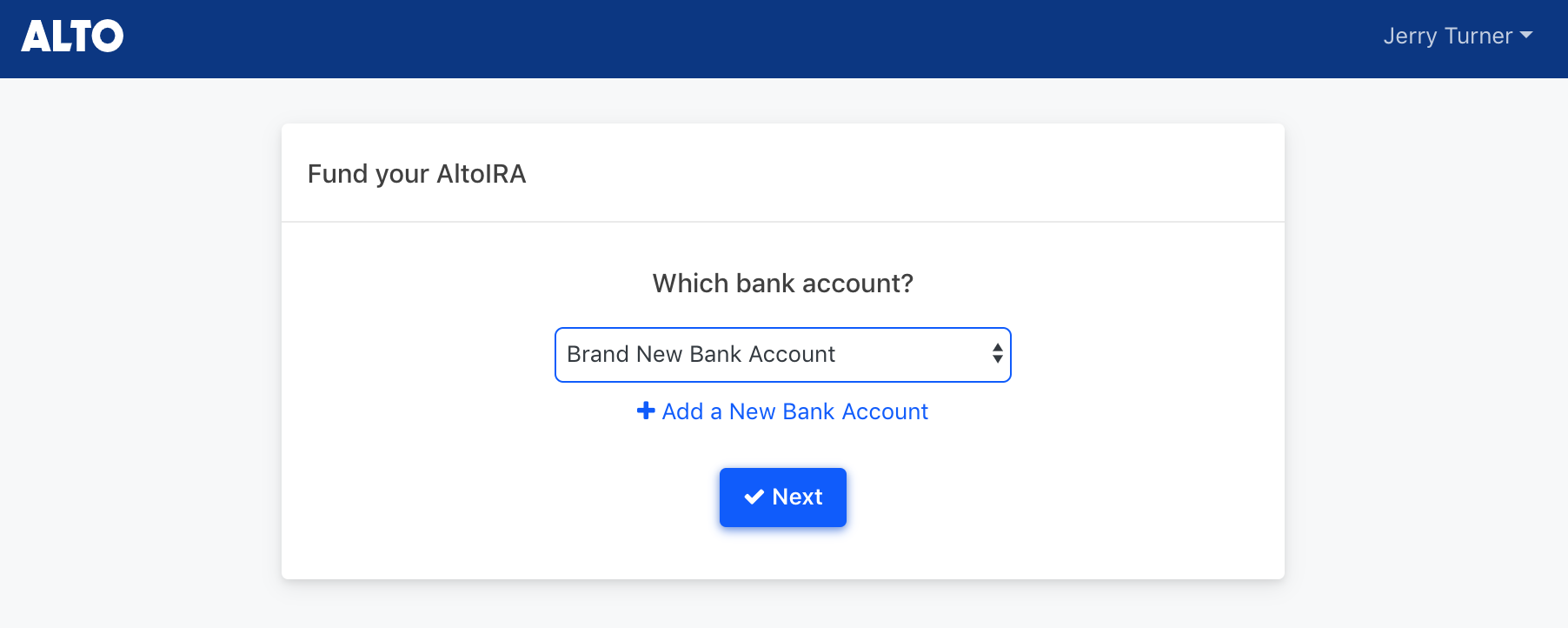 8. The system will take you through a few more questions about what tax year your contribution is for and how much money you'd like to contribute. After you complete these, you will be asked to review the details and provide an e-Signature.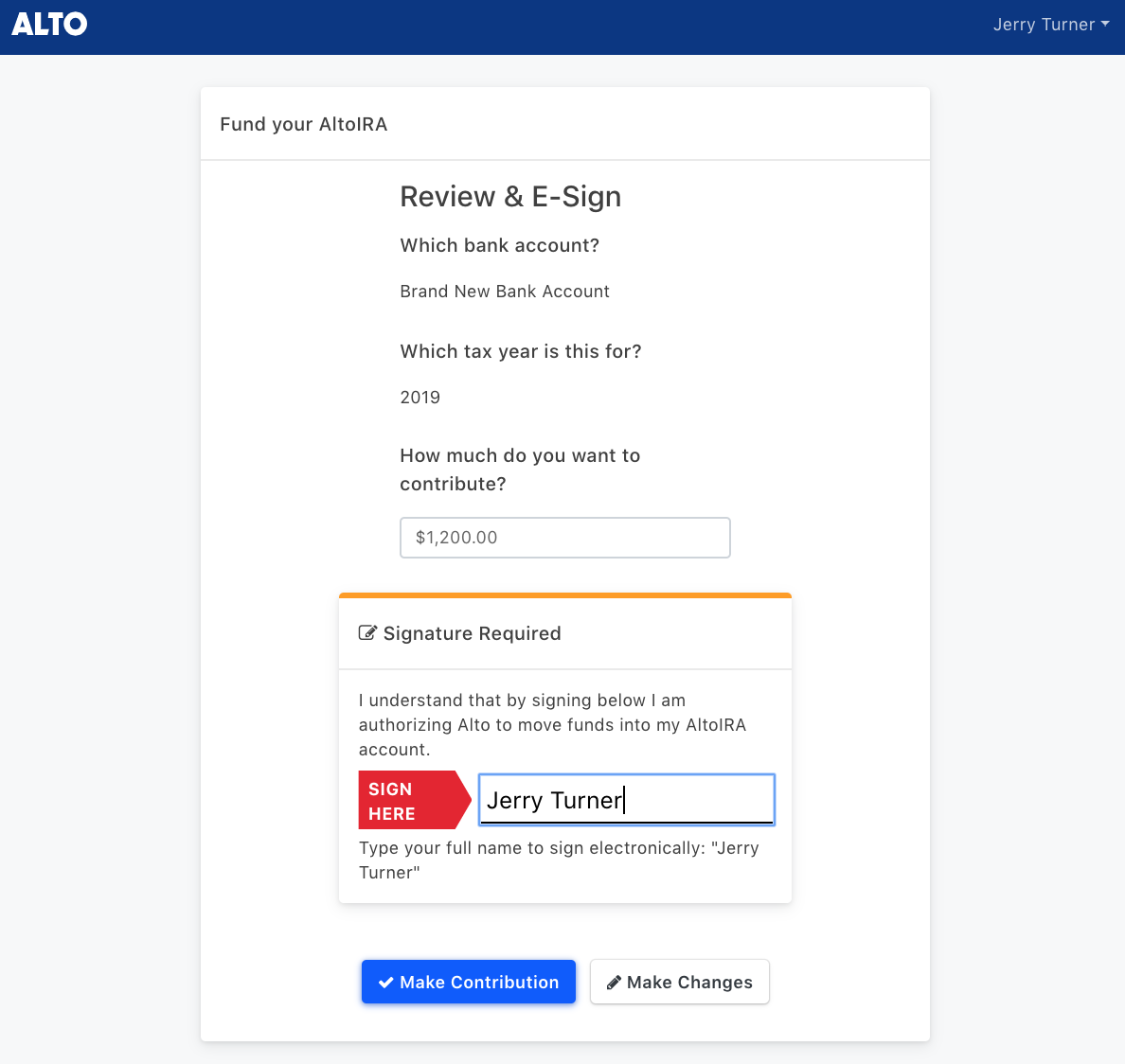 9. Make sure the details are correct and then click Make Contribution to complete the process! Alto will take it from there. Please allow 48-72 hours for your cash contribution to settle in your Alto IRA.