You'll need to tell us a bit about the investment you'd like to make.
In a world where it can be challenging — if not downright impossible — to invest your IRA savings the way you want, we're trying to make it as easy as possible.

On the Alto platform, you can start an investment from your dashboard in two ways.
1. You can click Start in the bottom left-hand corner of your dashboard or you can click on the I Want To drop-down menu in the center toolbar and select Make An Investment.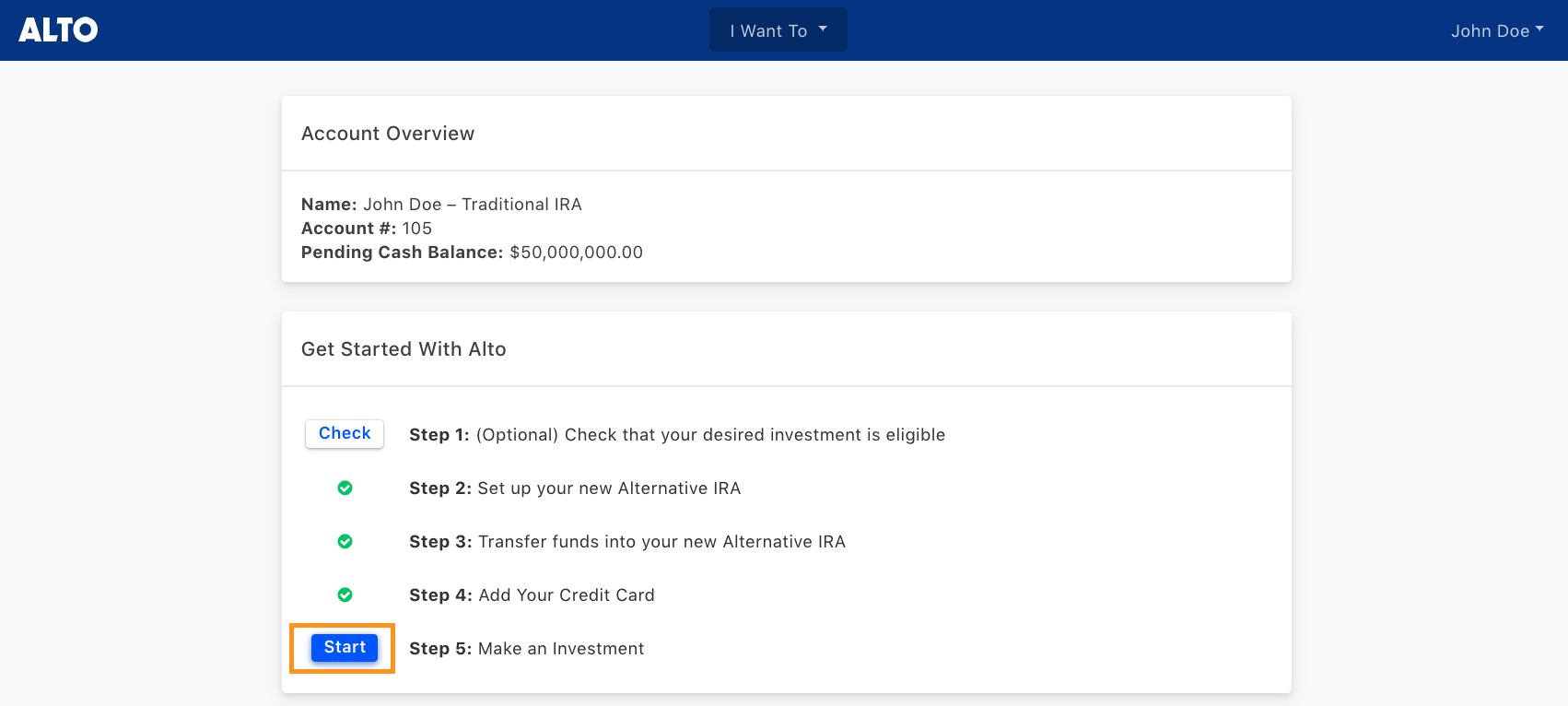 1a. If you have at least one active/pending investment, your dashboard will look a little different, but you'll still use the I Want To drop-down menu in the upper right hand corner and select Make An Investment.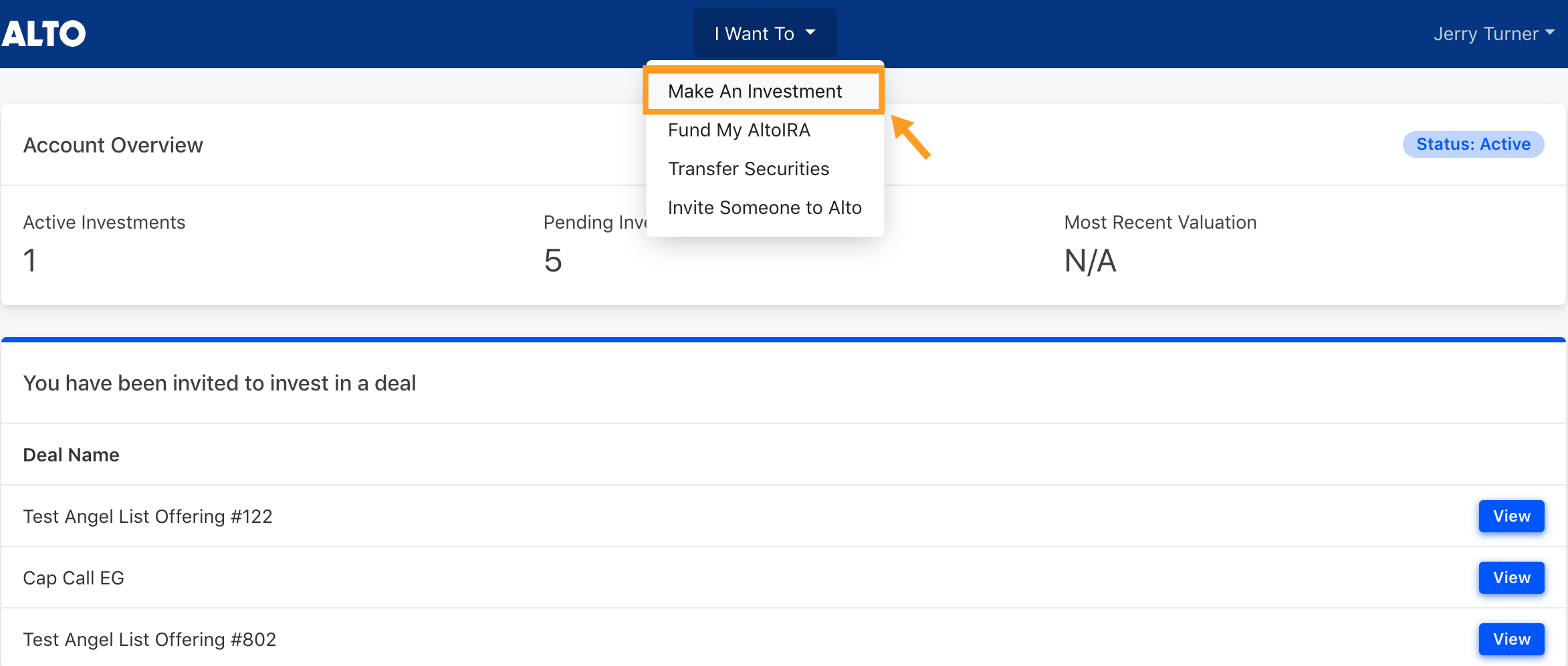 2. Once you click Make An Investment, the platform will ask you a series of questions to determine if you are eligible to make the investment and collect more information.

Start by selecting the type of asset you'd like to invest in. We're going to choose A Company or Fund in this example, but the platform will walk you through the questions pertaining to your specific investment.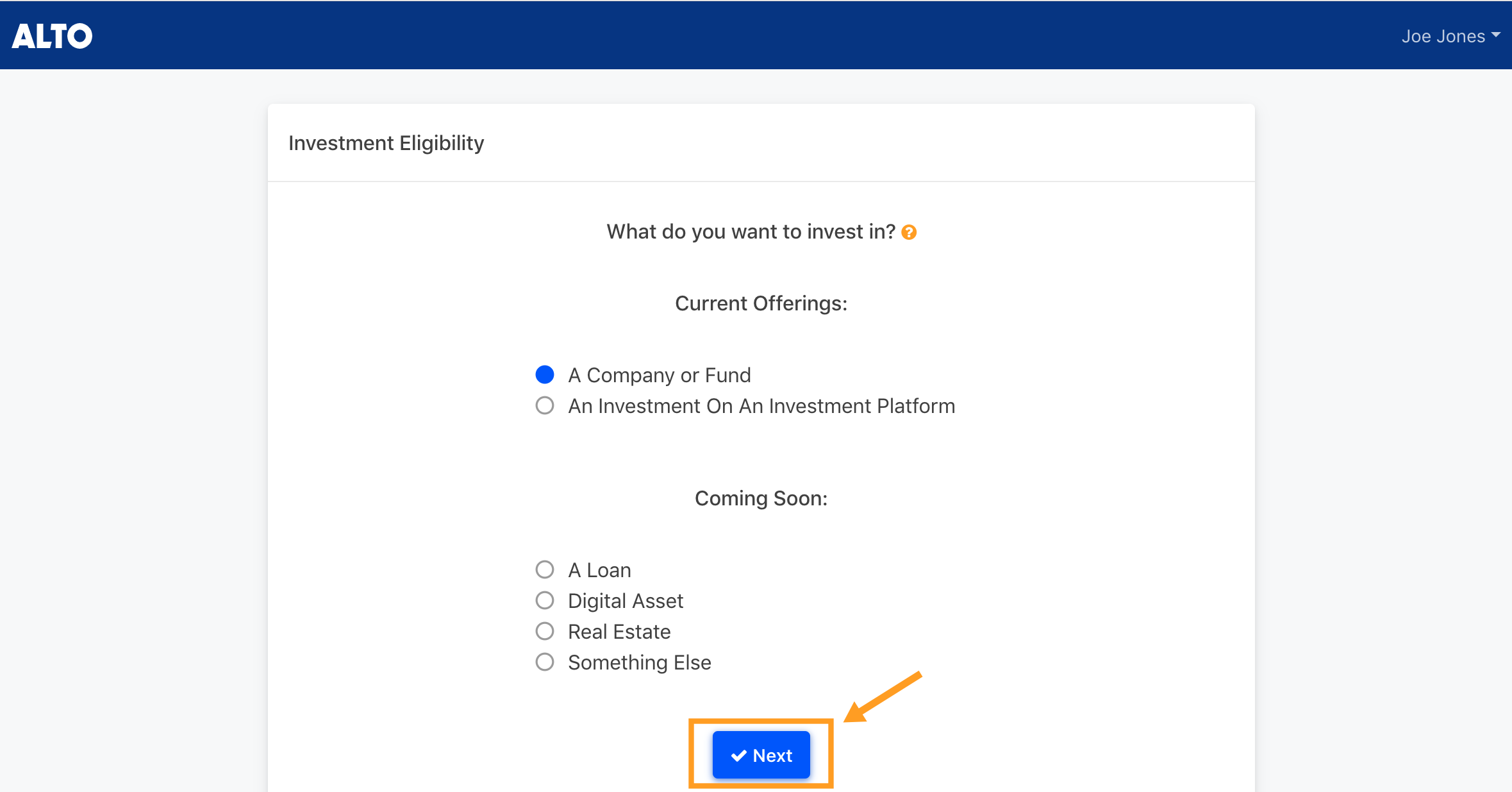 3. From here, proceed through the questions as prompted.

4. The IRS places certain restrictions on the involvement your family members can have in an investment that your IRA holds. Depending on your answer to the below question, Alto will walk you through the proper questions. In this walkthrough, we'll select No and click Next.

5. Great! Now, we'll collect specific information about the investment you'd like to make.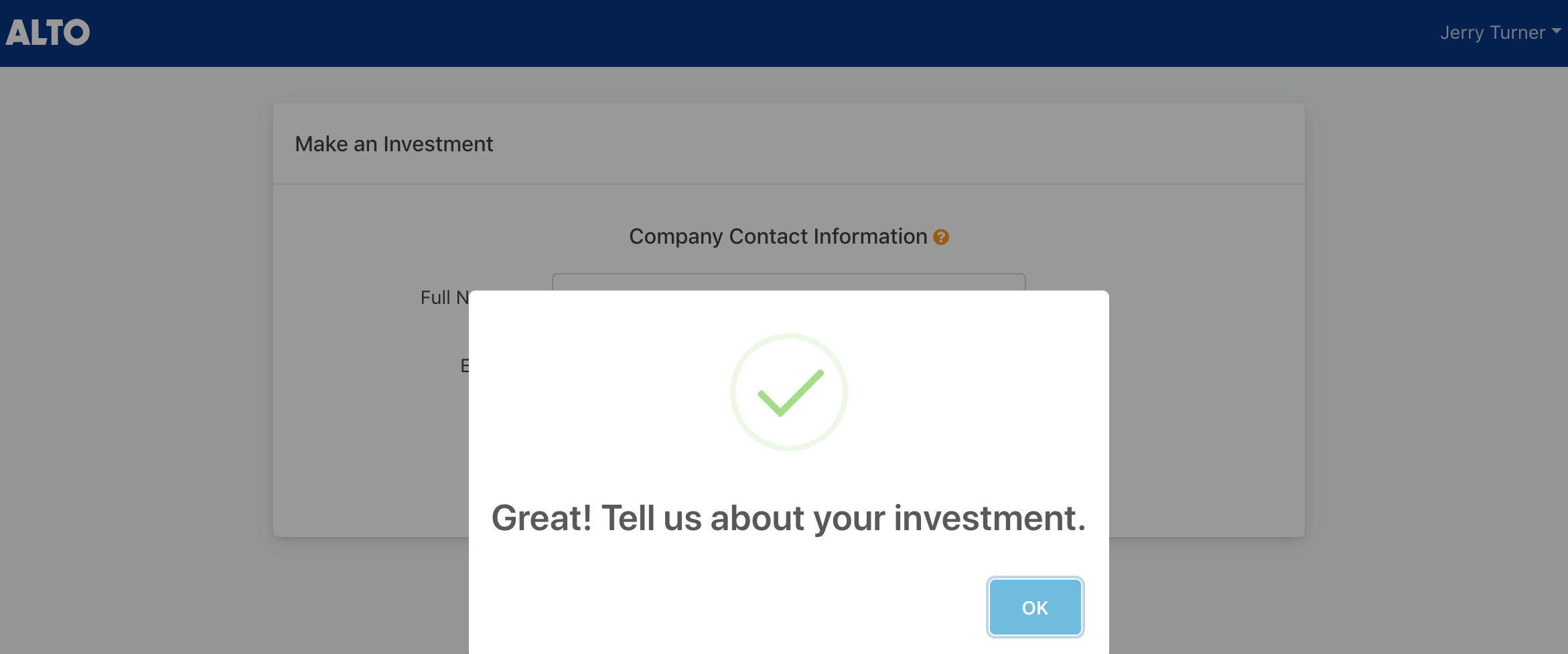 6. Enter the contact information for the person Alto should get in touch with regarding your investment. We'll need this individual to upload all proper documentation pertaining to the offering as well as to sign off when it comes time to execute the investment.
It's often best to check with the company first to ensure that you specify the right person.
7. Tell us how much you'd like to invest; you can change this amount later before finalizing the investment.

8. Double-check the information and, if it all looks good, click Save! If you see something that needs changing, please click Make Changes.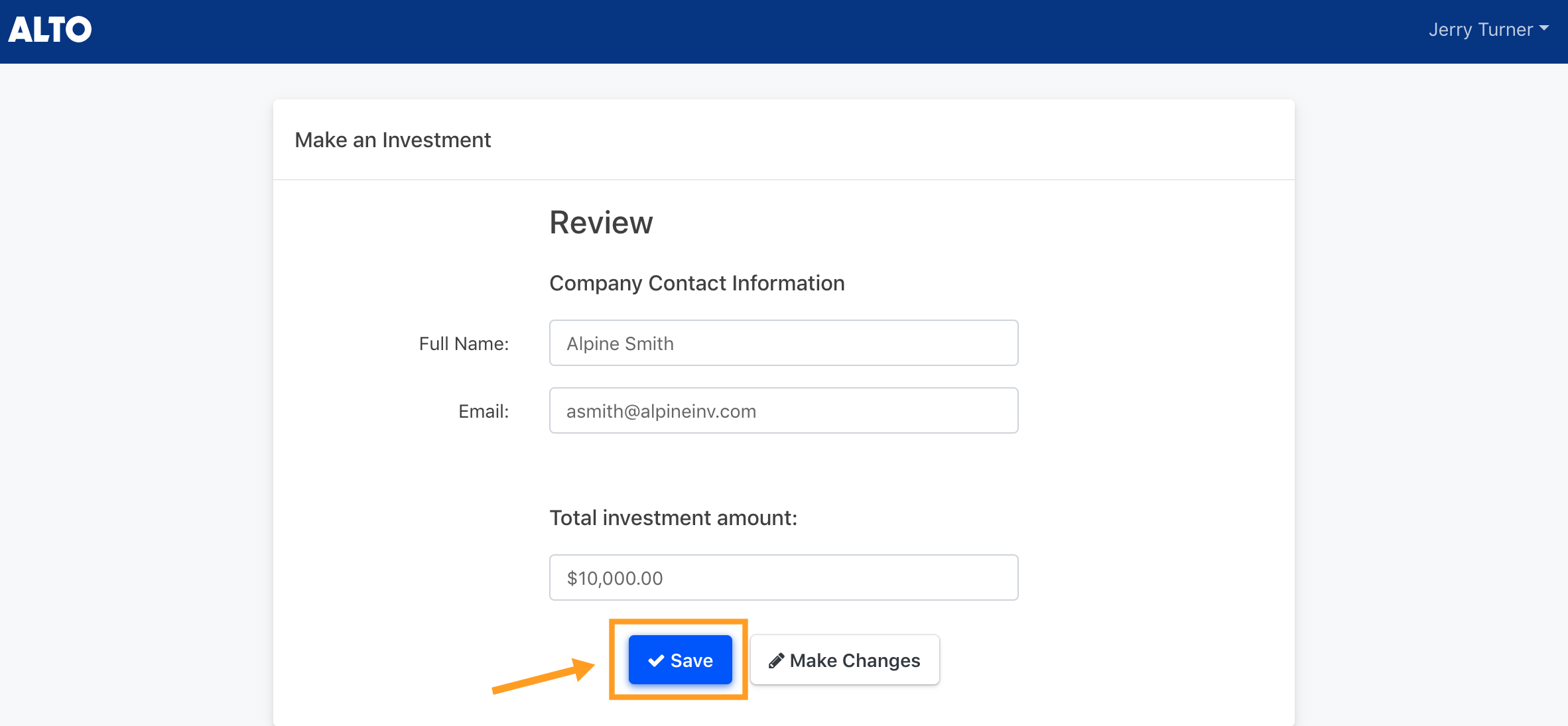 9. And, voilà! You now have a pending investment. From here, Alto will notify the Recipient of Funds of your interest and, once they add you to the offering, you'll be prompted to take further steps.