Welcome other investors or companies to the Alto experience.
Most things are more fun with friends, and investing with Alto is no different. From your dashboard, you can invite a company or another investor to join the Alto platform.
1. Click on the I Want To drop-down menu in the center of your toolbar.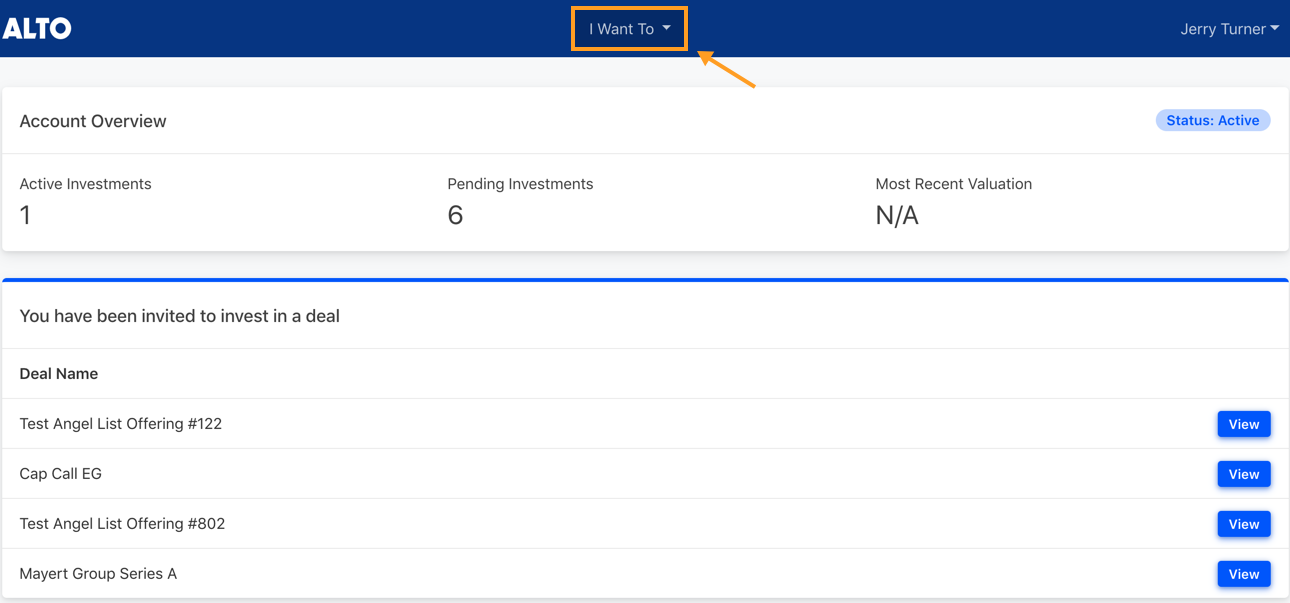 2. Select Invite Someone to Alto.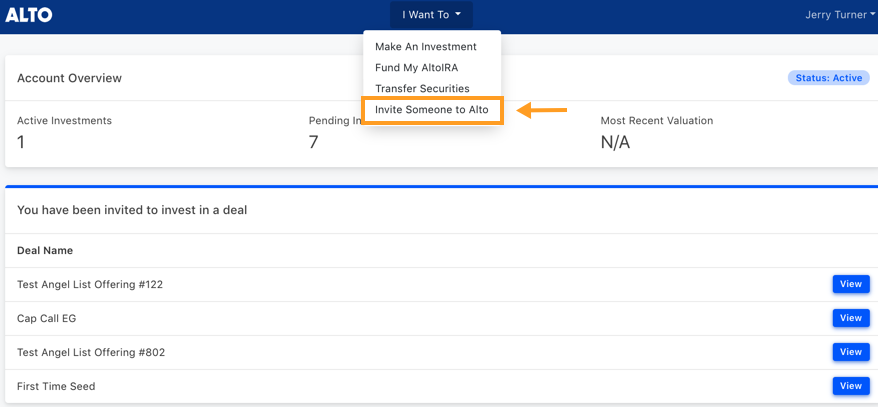 3. At this point, you can choose between copying and pasting the private URL offered into your personal communications or sending an email invitation via our platform.
For the second method, simply select what type of user by choosing Investor or Recipient of Funds. Then, enter their name and best contact email.

4. Success! Alto will send an email to the address you provided.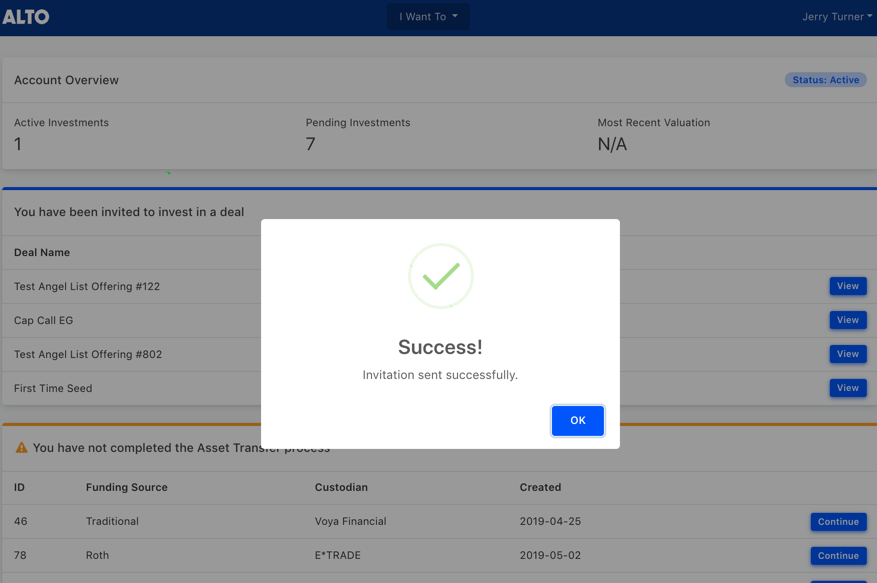 If you've chosen to go the private URL route, after clicking the link invitees will be directed to the following screen: