Alto has integrated with Wefunder so that you can invest with your Alto IRA on their platform.
We're happy to announce that you can now use your AltoIRA to fund almost any investment on Wefunder. How, you ask? Follow the steps below:
1. Once you've identified an investment you'd like to participate in on Wefunder, you'll find yourself on the Invest page.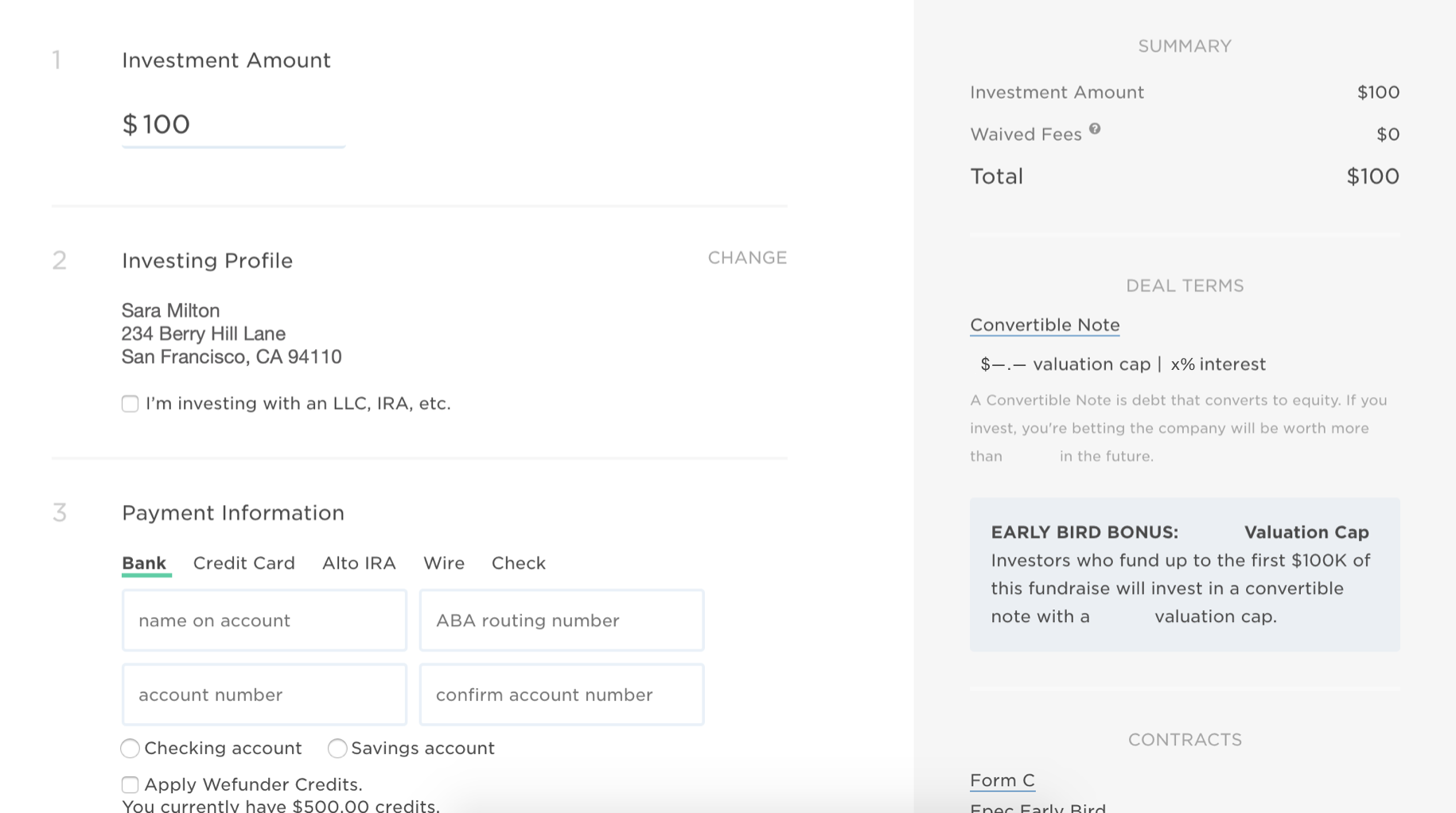 2. Click I'm investing with an LLC, IRA, etc.

2.1 Once you've established that you're investing with an IRA, WeFunder will ask you to provide some information. AltoIRA is located at 500 11th Avenue N, Suite 900, Nashville TN, 37203. Later you'll be asked our EIN which is 45-3083418!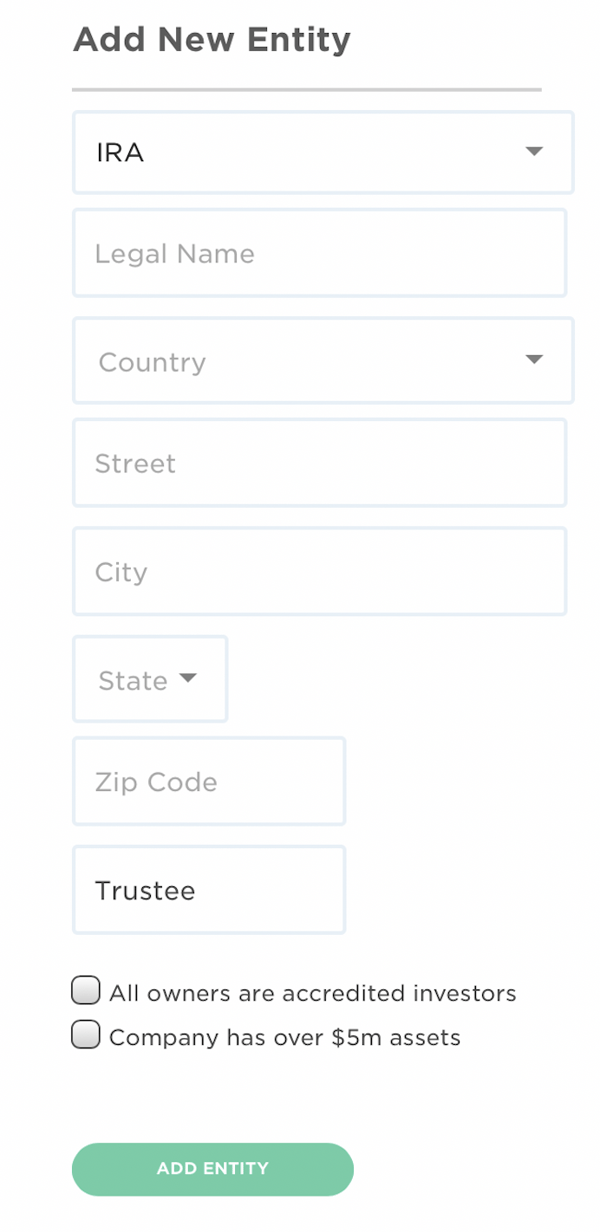 3. There will be an Alto IRA tab under Payment Information section if Alto is an allowed form of payment for the specific investment you're hoping to make.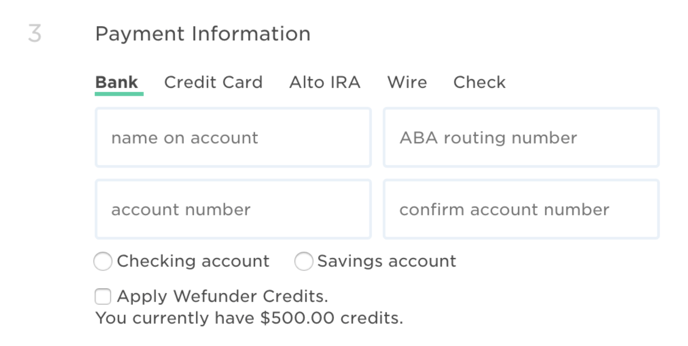 4. Click on the Alto IRA payment method and you'll see a button that reads Authorize Alto. Clicking this button will open up a new window on the Alto site that will allow you to authorize your Alto IRA as a funding source and/or help you create your new Alto IRA if you don't already have an account with Alto.

5. Once you've successfully authorized your Alto IRA as a funding mechanism for your Wefunder investment, complete the investment by clicking on Confirm Investment.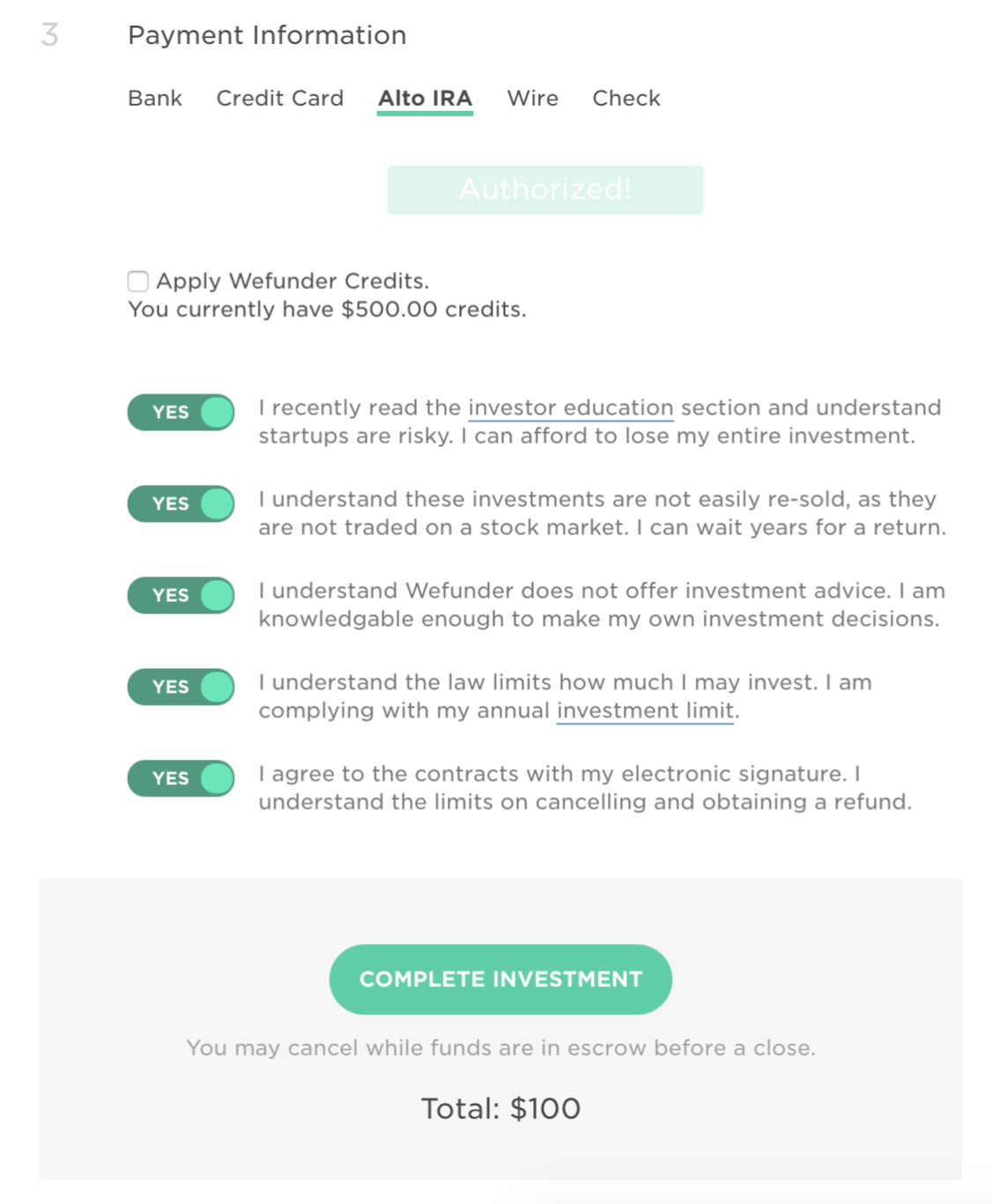 6. Once on Alto, click CONTINUE and follow the few steps that the system will walk you through. We'll take care of the rest!