Alto has integrated with RedCrow so that you can invest with your Alto IRA on their platform.
To start investing on RedCrow, you will first need to create your new Alto account at Altoira.com. From there, you'll be ready to set up and fund your Alto IRA, and add a credit card for fees! To learn more about our fees — don't worry, we keep it simple — please check out our pricing page.
Funding your IRA depends on your transferring custodian's processing time and can take anywhere from two (2) business days to two (2) weeks. We recommend calling your custodian after you receive notification from Alto that your request has been submitted and requesting an "expedited transfer." In the meantime, you can commit to your investment on RedCrow following the steps below:
1. Visit RedCrow's website and locate your desired investment via the Explore Investments tab. Click the Invest button included in the offering heading, sign in or create an account, and check the following boxes to certify your understanding of the investment risk. Click Continue once complete.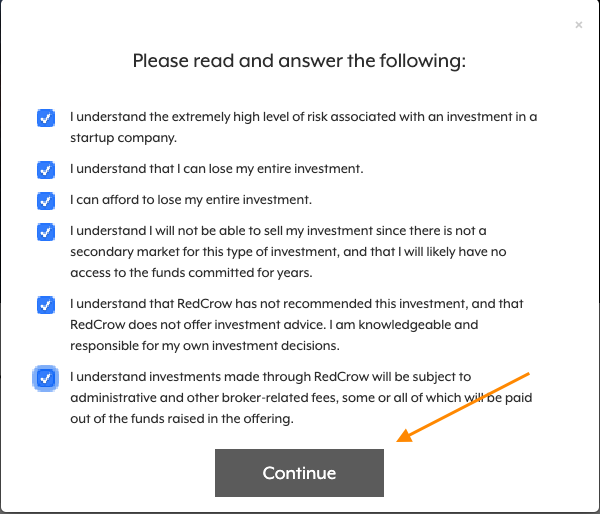 2. Enter your name, email address and desired investment amount. Then, please select a Self-Directed IRA or 401(k) as your investment entity and Wire Transfer as the method of funding. Click Next once complete.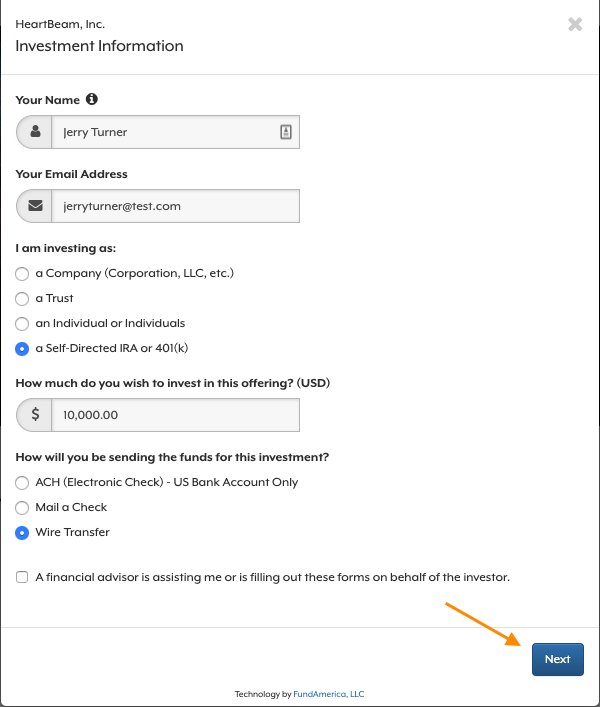 3. Almost there! In this step, you will need to enter information specific to your IRA. Your Retirement Account Name (entry #2) will be "AltoIRA Empire Trust Custodian FBO First_Name Last_Name Traditional/Roth/SEP IRA," and all other entries will include the same information listed below: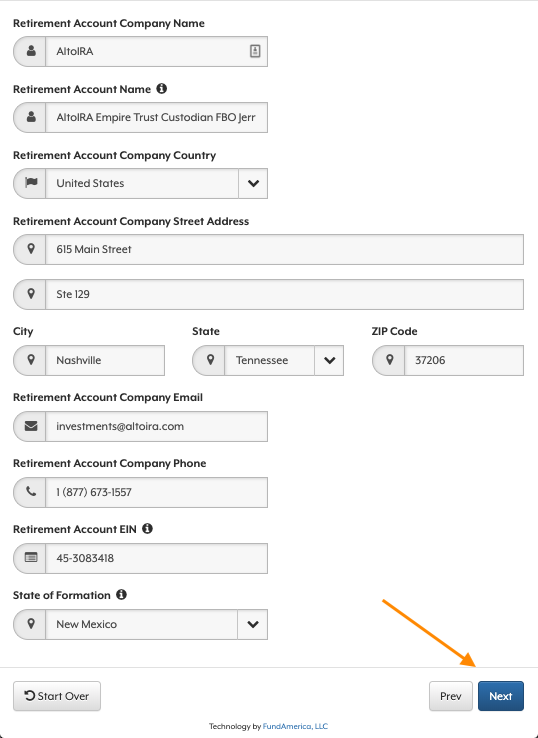 Click Next once you have completed all of the required form fills.
4. In this step, you'll enter information about the Associated Person. That's you! Enter the required information and click Next: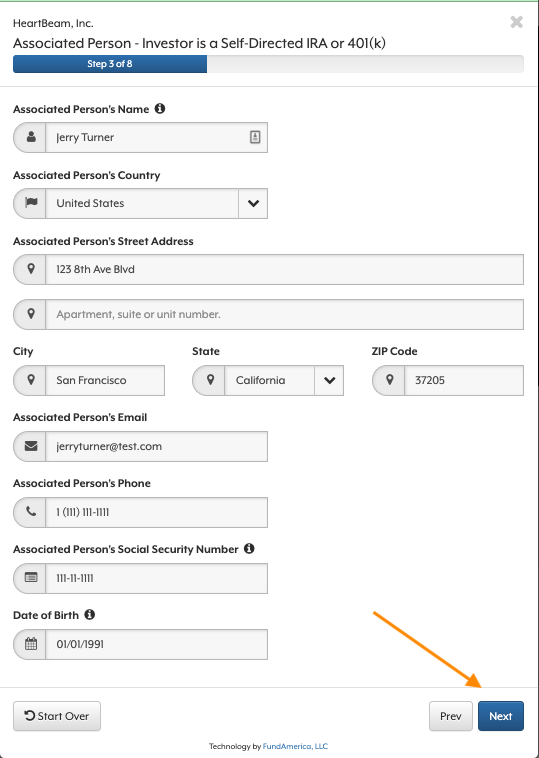 5. You'll need to be an accredited investor to invest in any of RedCrow's investment opportunities. Select the information that applies to you here, and click Next. You will receive an email to verify your accreditation status.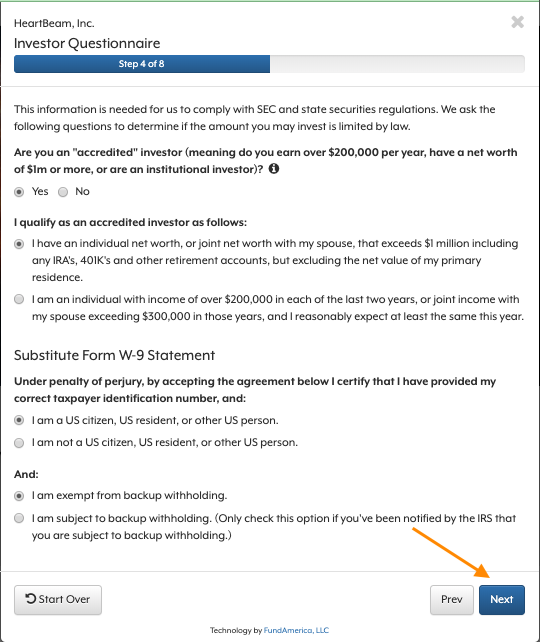 6) Read through, and if you agree to the Customer Agreement, check the box next to I agree to JumpStart Securities, LLC's Customer Agreement and click Next.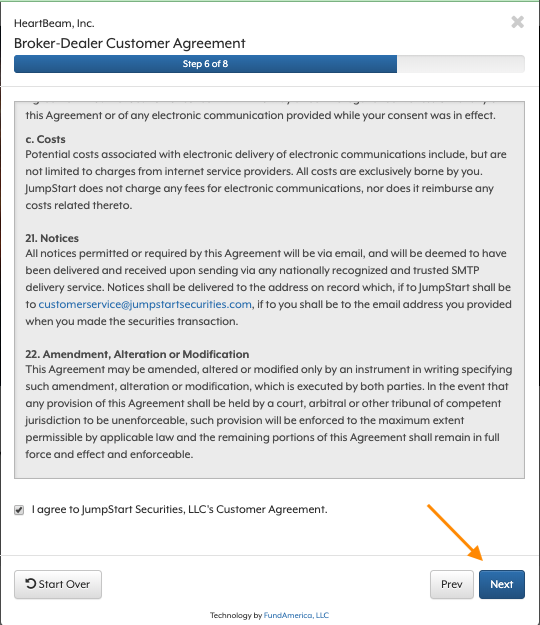 7) You're almost done! Enter your name to approve the investment and click Next. You'll receive the confirmation below: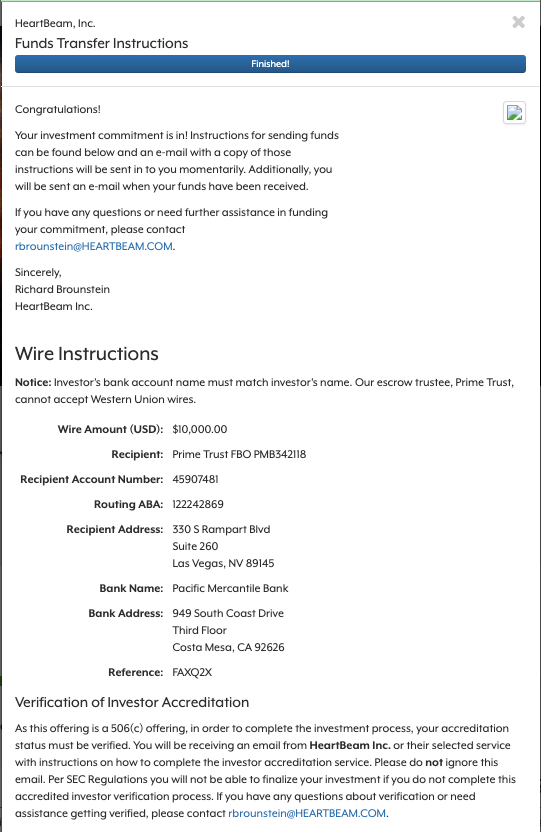 Once RedCrow and JumpStart process your commitment, you will receive an email from Alto inviting you to approve your IRA's investment. For instructions on accepting that invitation, check out our walkthrough here. If you run into any snags or have questions, please feel free to contact our support team at help@altoira.com and (877) 673-1557.