Alto has integrated with InvestX so that you can invest with your Alto IRA on their platform.
To invest your retirement savings using InvestX, you will first need to create your new Alto account at Altoira.com. From there, you'll be ready to set up and fund your Alto IRA, and add a credit card for fees! To learn more about our fees — don't worry, we keep it simple — please check out our pricing page.
The turnaround for funding your IRA depends on your transferring custodian's processing time and can take anywhere from two (2) business days to two (2) weeks. We recommend calling your custodian after you receive notification from Alto that your request has been submitted and requesting an "expedited transfer."
In the meantime, you can commit to your investment on InvestX by following the steps below:
Start by going to InvestX.com and clicking SIGN IN in the upper right hand corner.
If you don't already have an InvestX account, join by entering your email and agreeing to the Privacy Policy and Terms of Use. InvestX will send you a confirmation link to the email address you provided, and from there, you'll be prompted to create a password and complete the account creation process.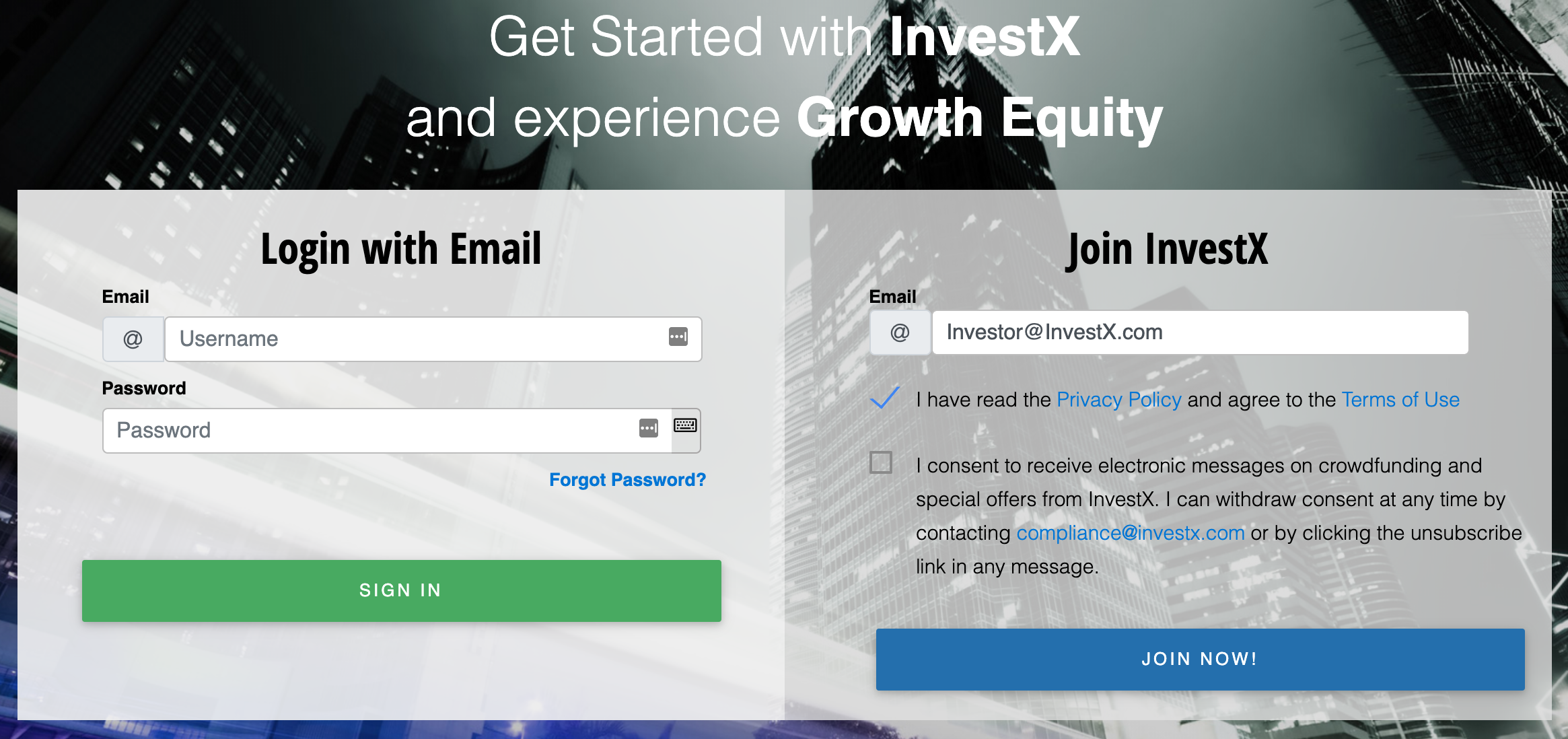 Once confirmed, InvestX will ask you to select the type of account you'd like to open. If you're investing with your Alto IRA, you'll want to select Entity.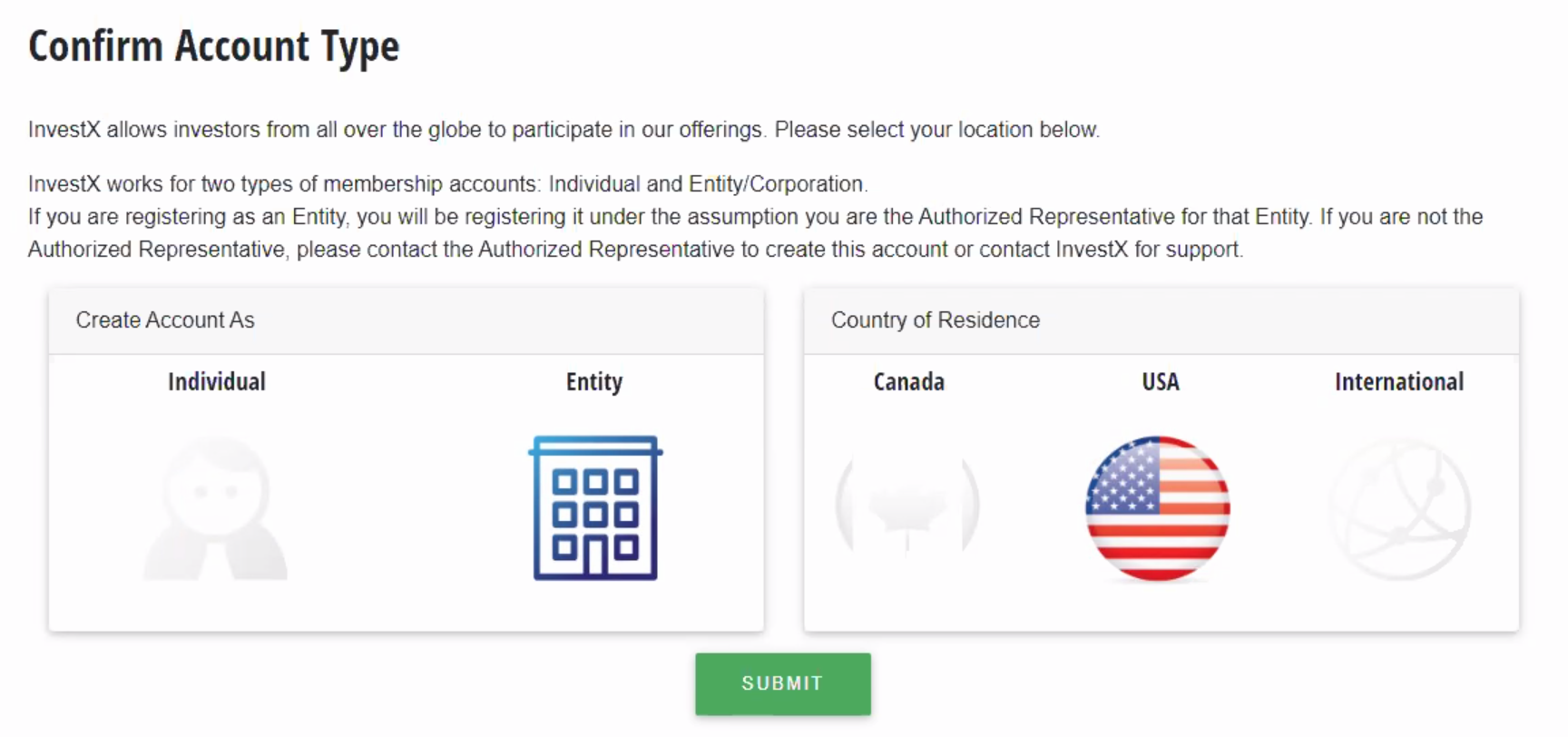 Next, you will be asked to verify that you are an accredited investor. Check the radio boxes that apply to you, and keep in mind that you'll be asked to substantiate this information via a document upload.

Once your account and status as an accredited investor are confirmed, you'll be required to provide some additional information. This information includes your personal details, employment status, current financial information and some background on your investment experience, as well as your experience with alternative assets.
Finally, you'll be asked to upload several documents that substantiate the information provided throughout this process, and upload a picture of a photo ID.
The bar below will track your progress through these additional steps.

Now that your account is set up and ready to go, go ahead and click on Invest on the ribbon at the top of the page to browse the available opportunities, or follow the link here.

Once you've selected a company you would like to invest in, you will be re-directed to a company-specific landing page that provides information on the company and allows you to begin the investment process.
Click the Next Step text under Step 1 to input your preferred allocation to the company, and then follow the prompts (this includes signing documents in DocuSign) to continue through the investment process.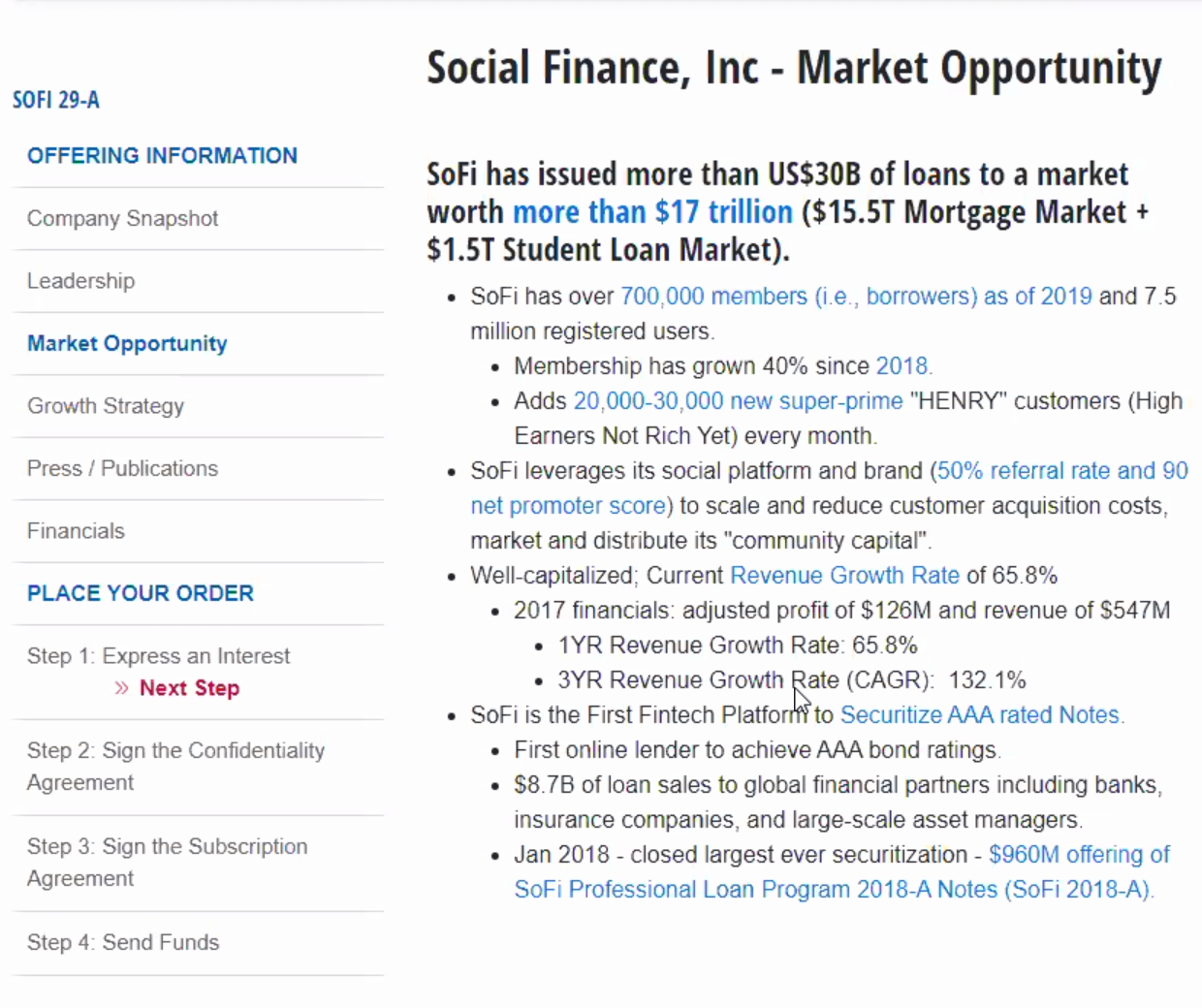 Once you have proceeded through to Step 4: Send Funds, reach out to InvestX's team at IRA@InvestX.com and ask them to invite you to invest using your Alto IRA!