Alto has integrated with FarmTogether so that you can fund your FarmTogether investment using your Alto IRA.
To start investing with FarmTogether, you will first need to create your new Alto account at Altoira.com. From there you'll be ready to set up your new Alto IRA, transfer funds into your new Alto IRA, and add a credit card!
Once you have an active and funded Alto IRA, visit FarmTogether's website and follow the steps below to finalize your investment!
1. After you've selected your investment and the amount you would like to invest on FarmTogether, you'll be asked to add a bank account. If this is your first time investing on FarmTogether using your AltoIRA, select Add your Alto IRA.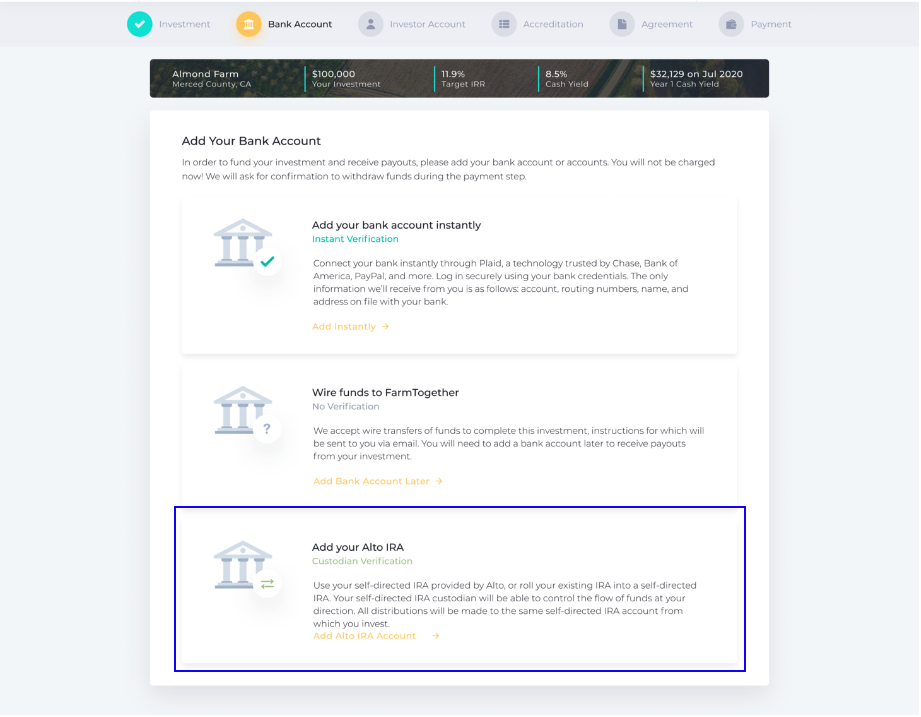 The window displayed below will pop up and you'll then be able select Alto to be your Self-Directed IRA Custodian.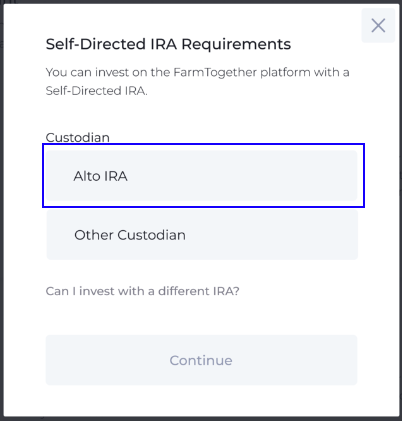 Once you have selected Alto and clicked Continue, you will be re-directed to our website. If you already have an account, simply login! If you don't yet have an Alto IRA, you can follow the link on how to create an Alto account here.
From there, you'll be able to fund your investment with FarmTogether using your Alto IRA!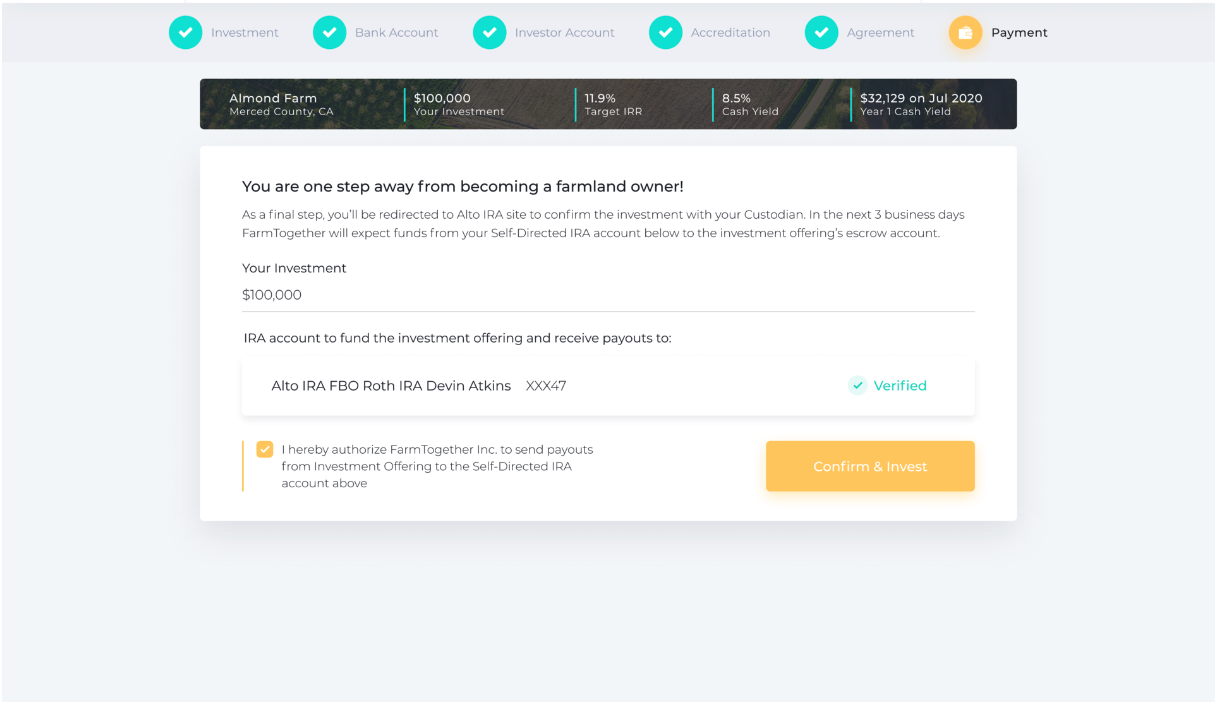 Once you've logged into your Alto account via FarmTogether's website, you'll be re-directed back to FarmTogether. From here, you'll be prompted to provide some additional information, verify that you are an accredited investor, review documentation and, finally, confirm that you'd like to invest with your Alto IRA.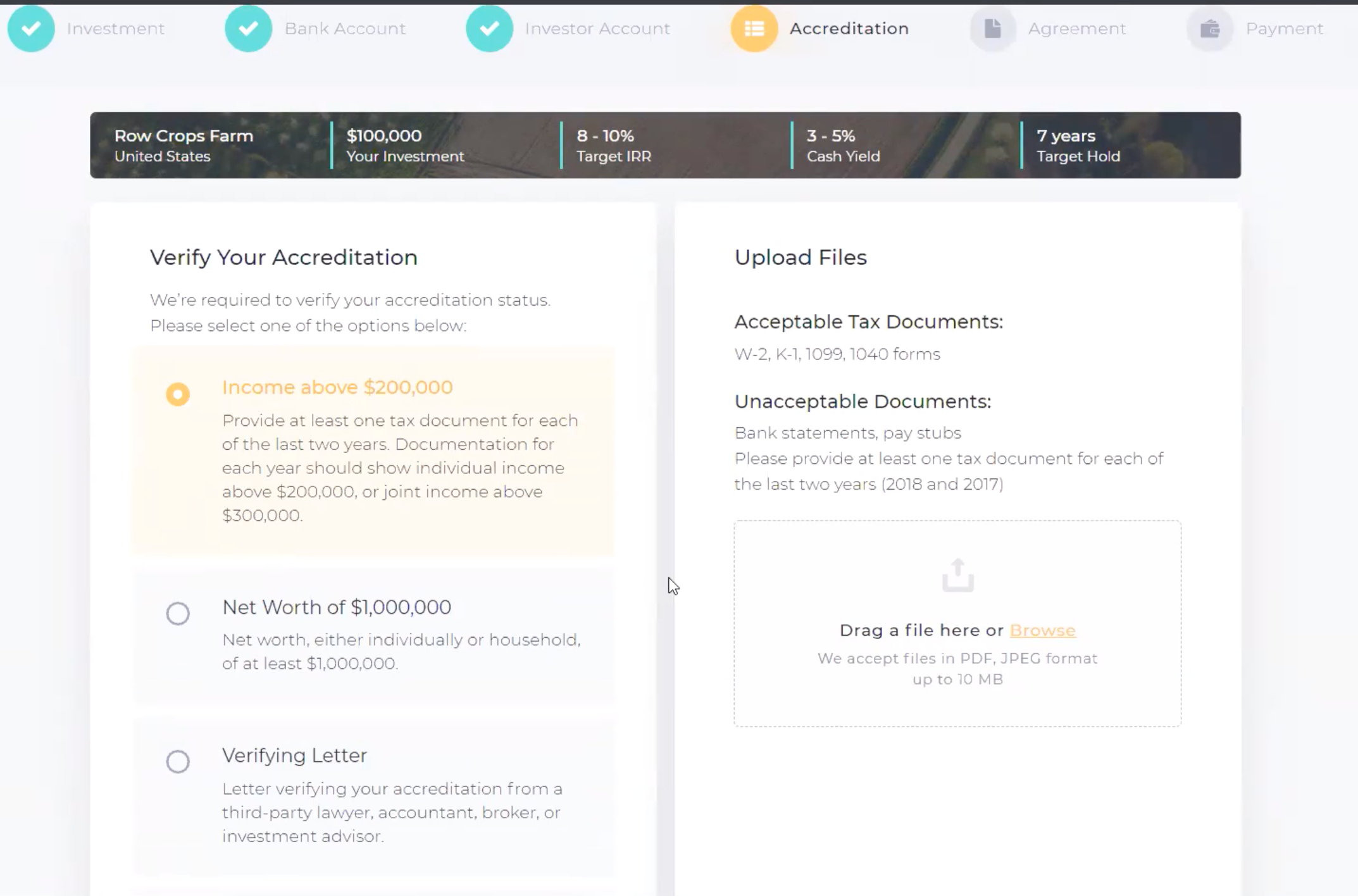 Success! Your IRA commitment is now finalized, you'll be re-directed to Alto's website, where you will be required to verify the amount of your investment, review the investment's documentation, read the Direction of Investment and approve your Alto IRA commitment via your e-Signature.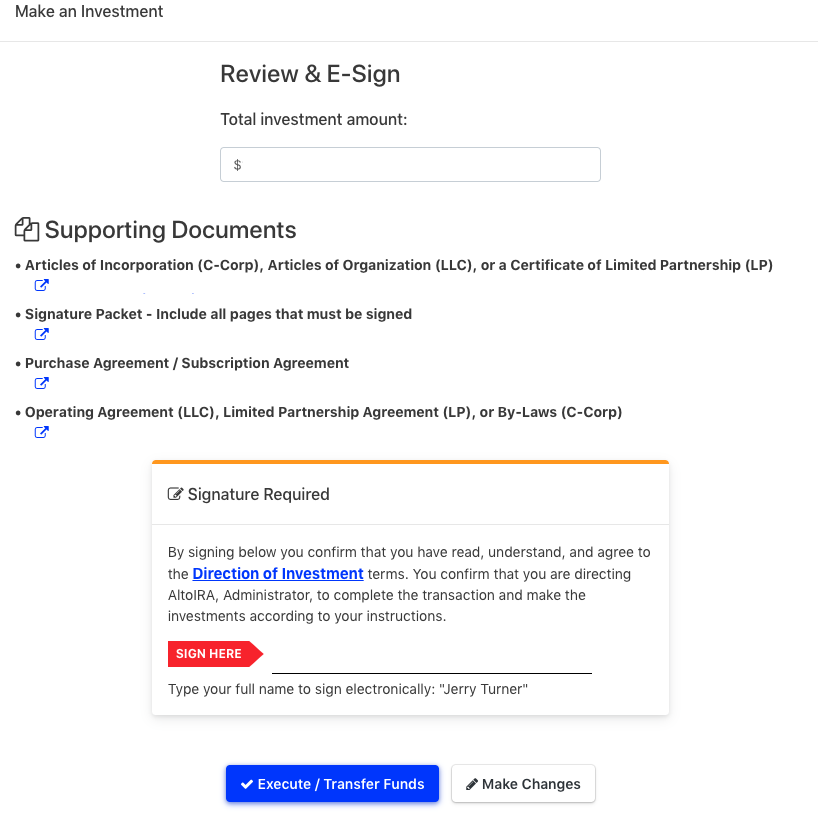 Congratulations! Your work here is done. FarmTogether will now review all documentation and approve your investment on their end!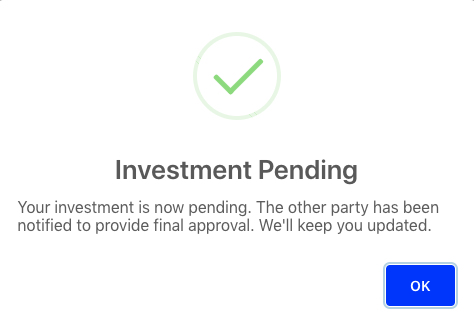 Alto will review the transaction and send funds out. Once funds have been received by FarmTogether, your investment will become active!
Stay tuned for investment updates and notices! They will be emailed to your inbox and available on your Alto dashboard.