Alto has integrated with EquityZen's platform so that you can use the online trading marketplace to invest using your Alto IRA.
Welcome to Alto, we're so glad you're here!
To start investing on EquityZen, you will first need to create your new Alto account at Altoira.com. From there you'll be ready to set up and fund your Alto IRA, and add a credit card for fees! To learn more about our fees — don't worry, we keep it simple — please check out our pricing page.
Please note that the time required to fund your Alto IRA depends on your transferring custodian's processing time and can take anywhere from two to ten business days. We recommend calling your custodian after you receive notification from Alto that your request has been submitted and requesting an "expedited transfer."
In the meantime, you can commit to your investment on EquityZen by following the steps below:
1) Visit EquityZen's website and either sign in to your existing account, or create a new one by hovering over the Login in the upper right-hand corner. If this is your first time on EquityZen, you will be asked to provide basic personal information in order to create your account.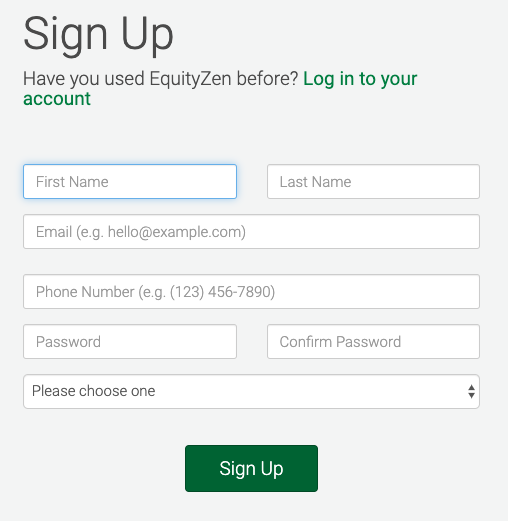 After setting up an account you will be prompted to verify that you are an accredited investor. More information on accredited investors can be found here on the SEC's website.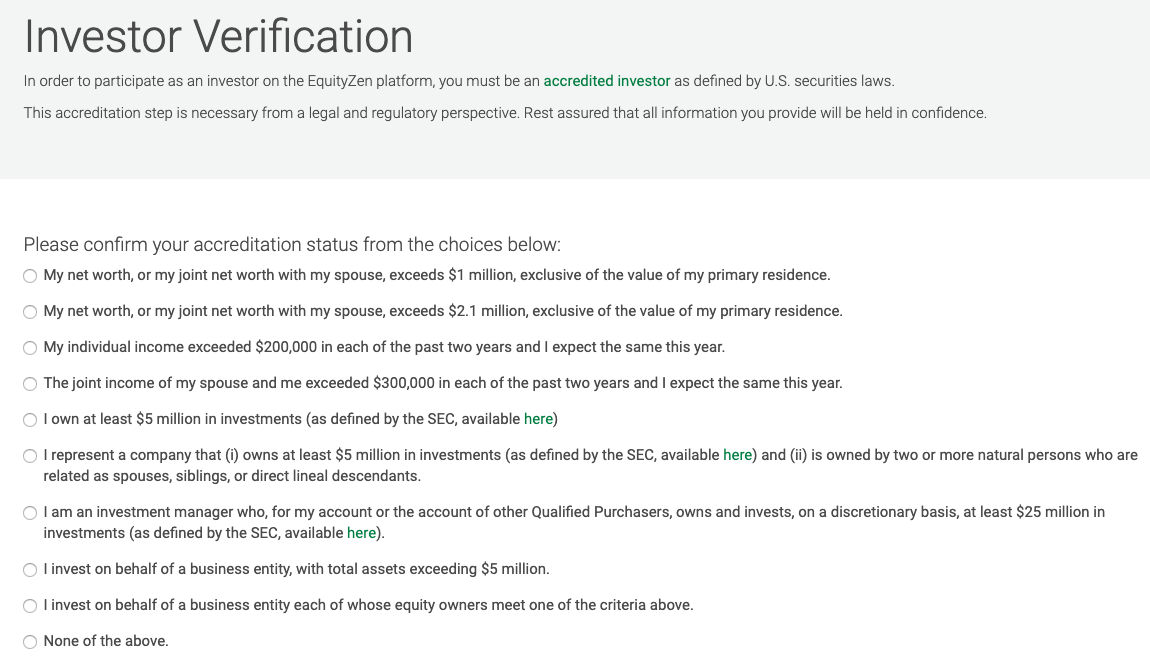 Following the investor accreditation verification process, you will be required to complete a suitability questionnaire. This questionnaire is designed to measure your investment risk tolerance and ensure that you are a good fit for the EquityZen platform.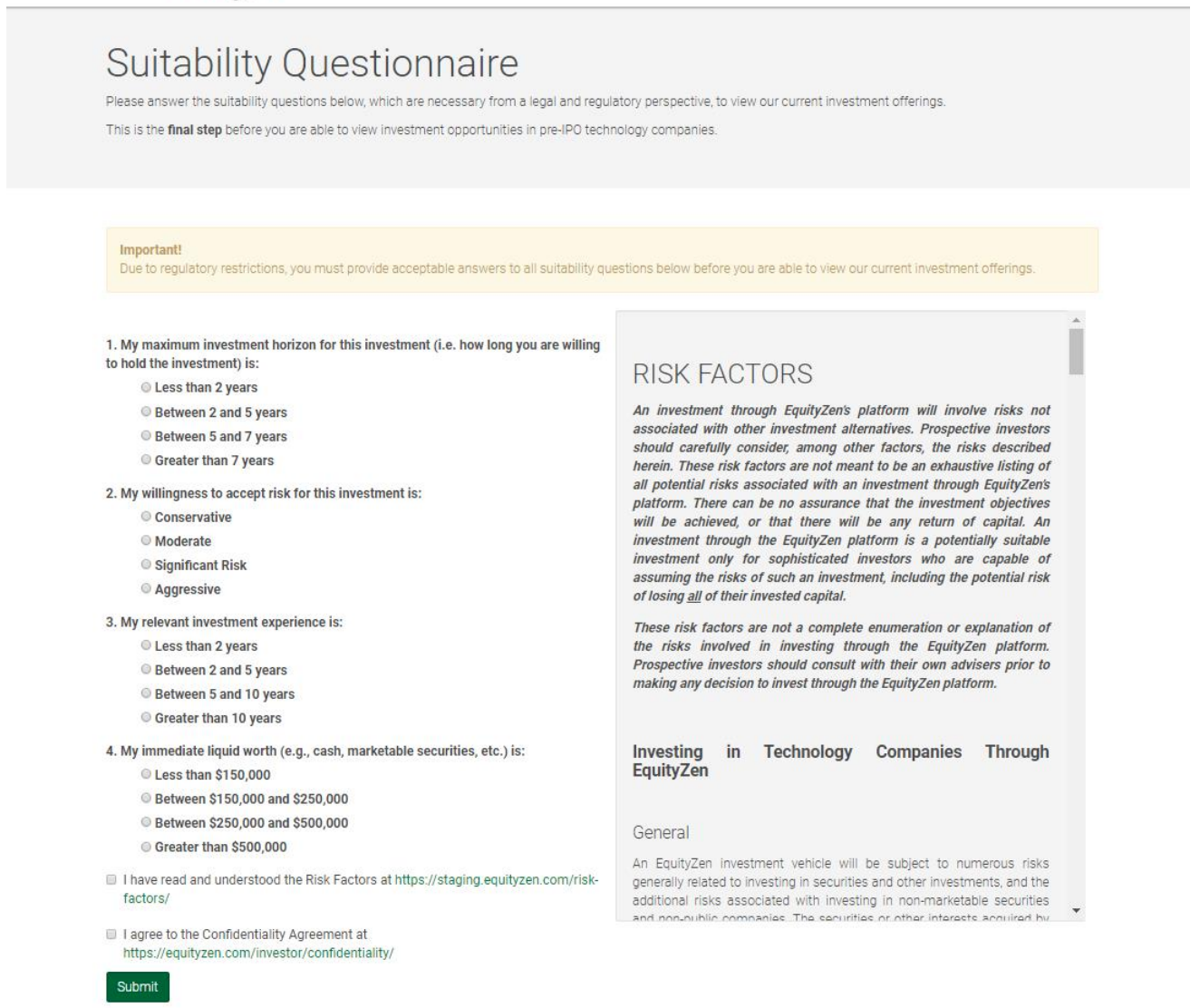 After you have completed the questionnaire, click Submit! Once EquityZen's system has determined you to be both an accredited investor and a good fit for their platform, you'll be able to browse the offerings available on EquityZen's website.
Please note: the only offerings that will be available to you are those that go live after the date on which your account becomes active.
In order to indicate that you are investing through your Alto IRA, you need to go to your Account Settings and make the following adjustments: change the Entity Type to Self-directed IRA, and enter the name of your IRA, which will be: "AltoIRA Empire Trust Custodian FBO First_Name Last_name Traditional/Roth/SEP IRA."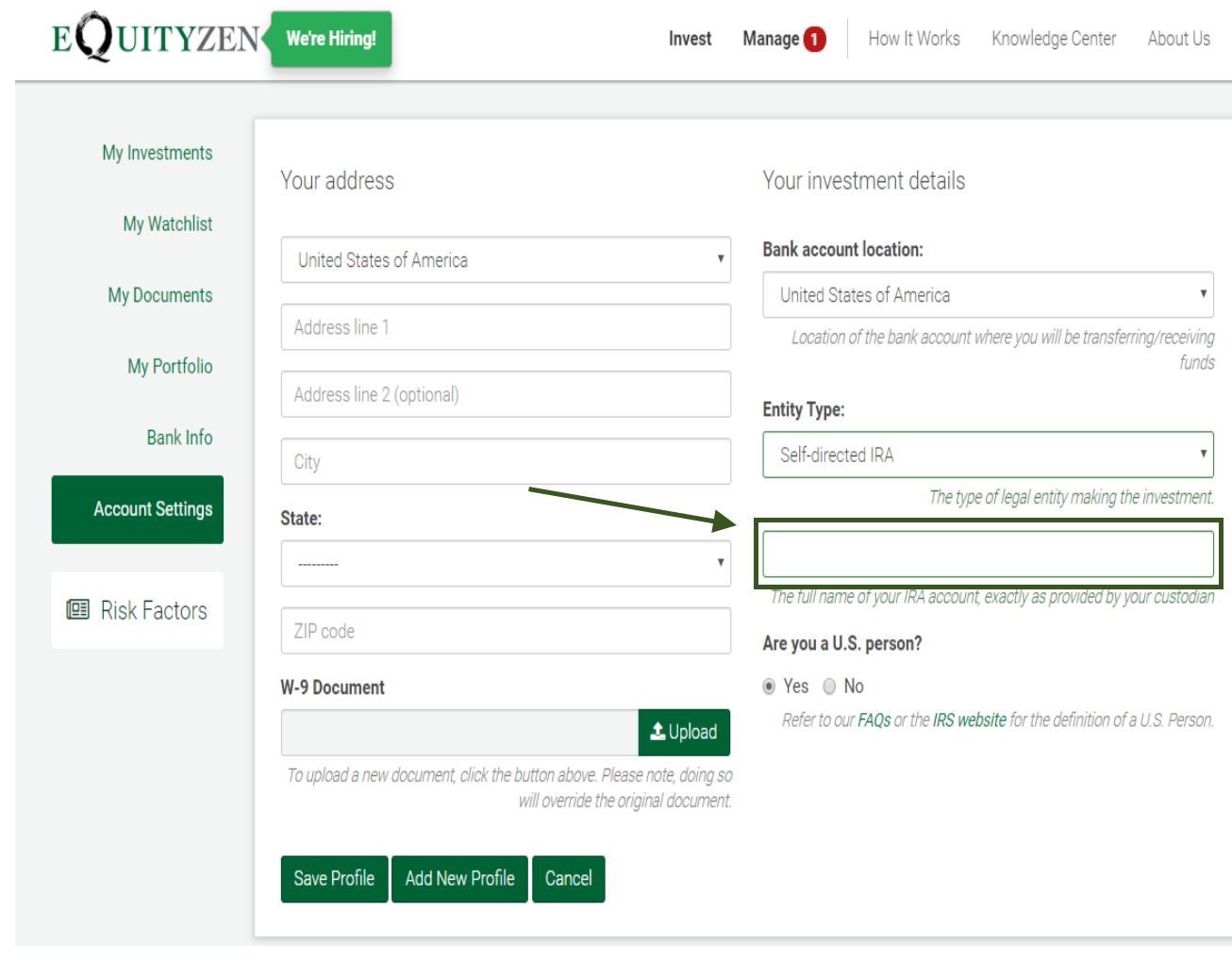 On this page, click Invest on the right side of the company ribbon to view the offering documentation and enter your commitment details.
Once you have decided to move forward with an investment, you will be required to proceed through and e-Sign the Term Sheet, review Sub Doc and Tax Form, elect your Money Transfer (from Alto), and finally, complete the Closing process!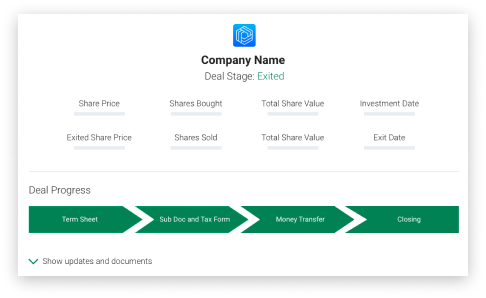 Congratulations! Once EquityZen has processed your request, you will receive an invitation to invest in your selected offering from Alto. If it's your first time investing on Alto, please check out our walkthrough on accepting that invitation here. If you have any other questions, please contact our help team at help@altoira.com or (877) 673-1557. Happy investing!