Invest in Private Real Estate using Alto and DiversyFund's integrated payment solution!
Alto has integrated with DiversyFund to offer investors access to their Private Growth REIT using your AltoIRA
1. Navigate to DiversyFund and either create and account, or log into your existing account. If you're creating an account, DiversyFund will inquire as to what type of ownership this account is under, elect individual.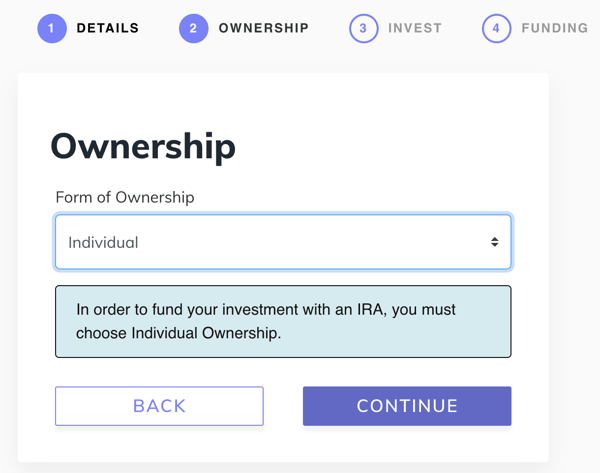 2. Next you'll be asked how much you'd like to invest, please note there is a $500 minimum for all DiversyFund investments.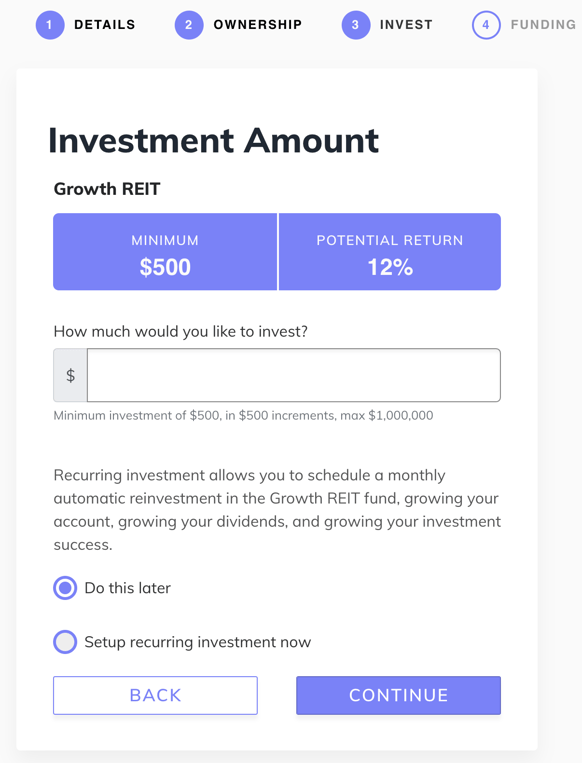 3. Next when selecting the funding source, you'll need to select Alto IRA.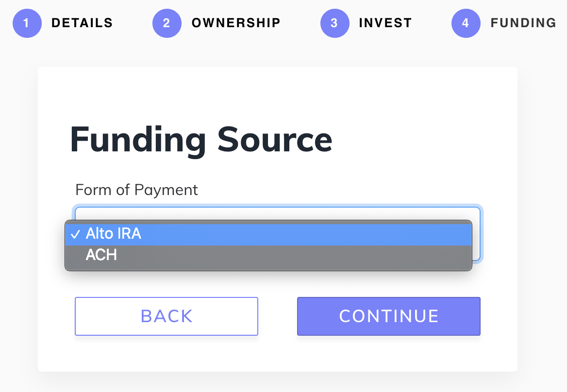 4. Continue moving through the prompts until you're able to click "Fund with My AltoIRA" and you will get the message below:

5. An AltoIRA tab will open and populate your details from Diversyfund, at this point you'll need to create an account and Authorize DiversyFund to access your AltoIRA account.
Please note that if you already have an account, you can just click "Log in"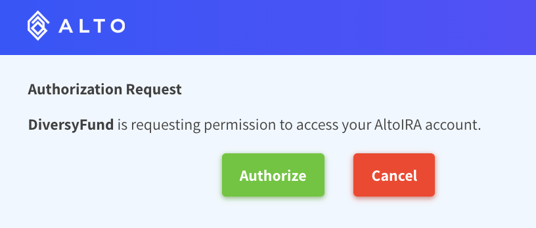 6. Once Authorized, you should be redirected to DiversyFund with this message: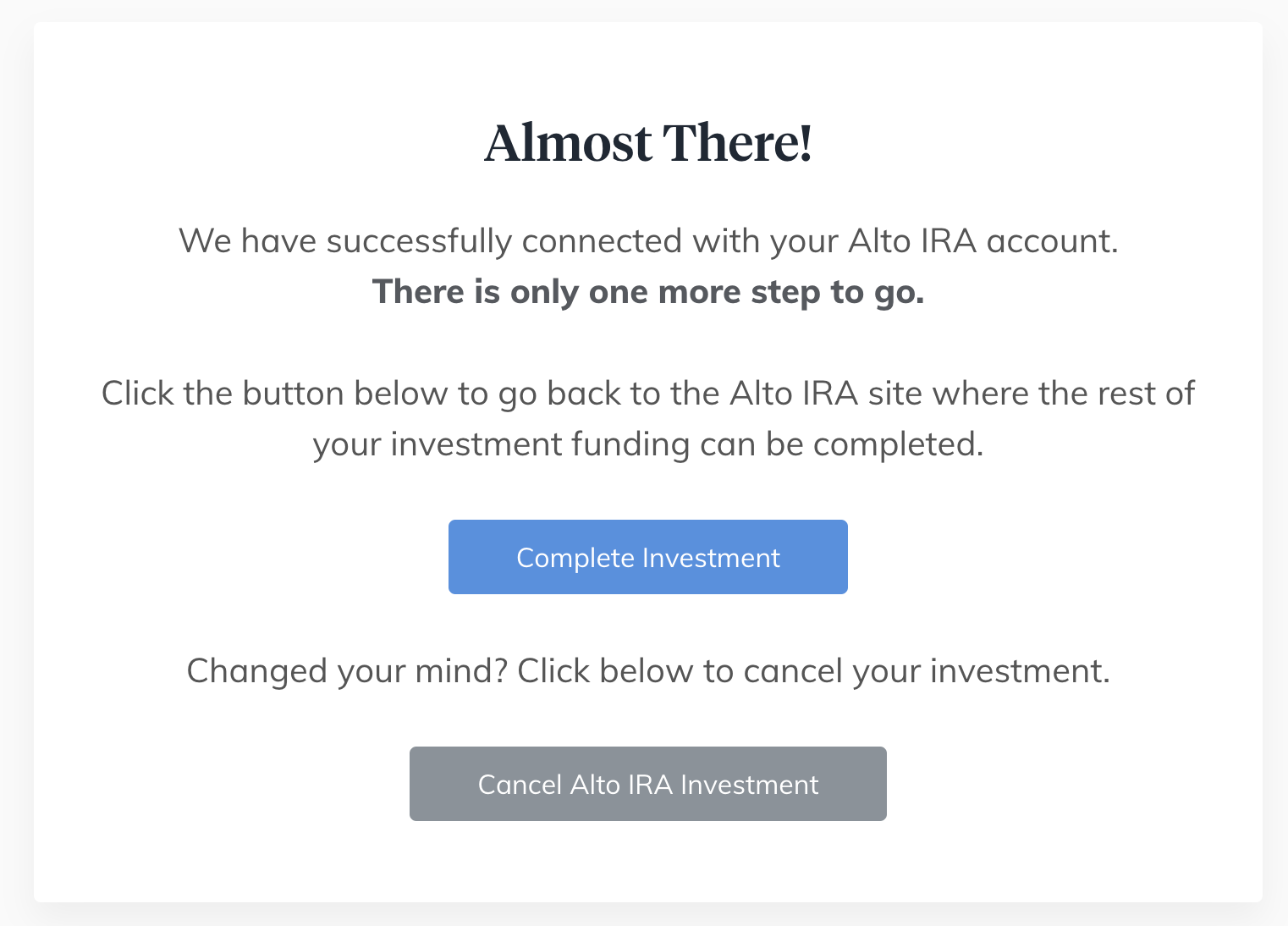 7. You'll see an invite from DiversyFund to invest in the DiversyFund Growth REIT, please click "View" and progress through the E-Signature.

8. Once you've signed the DOI you're good to go! Your investment is now approved and Alto will take care of the rest.