Alto has integrated with JuvaLife so that you can invest with your Alto IRA on their platform.
To invest with your tax-advantaged dollars in JuvaLife, you will need to have setup your IRA and have a credit card on file for investment and reporting fees. After doing so, you can invest in JuvaLife's Reg A+ offering by committing via your email invitation and confirming the investment on Alto's platform.
1. To commit, locate the invitation email and click Click here to review and subscribe.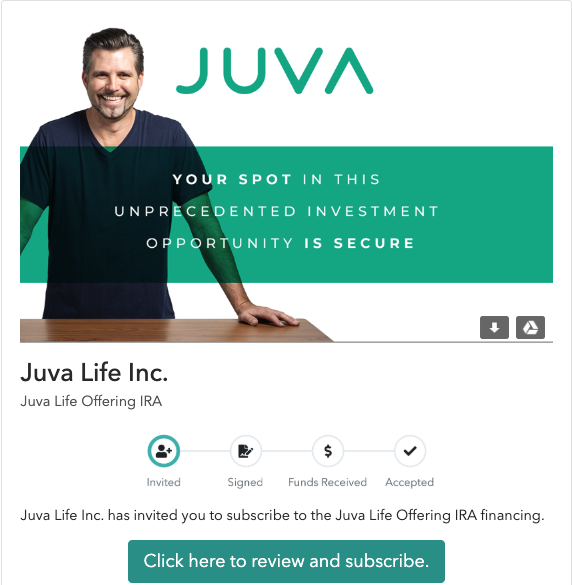 If you have not received an invitation email, please secure your investment via JuvaLife's portal and email inquiries@juvalife.com with your name, investment amount and Alto account number.
2. Enter your individual information (as if you were not investing with your IRA), sign the required investment documents, and confirm that you are investing via an IRA, or Other transaction method. Clicking Proceed to Investment Summary will finalize your documents and commitment information.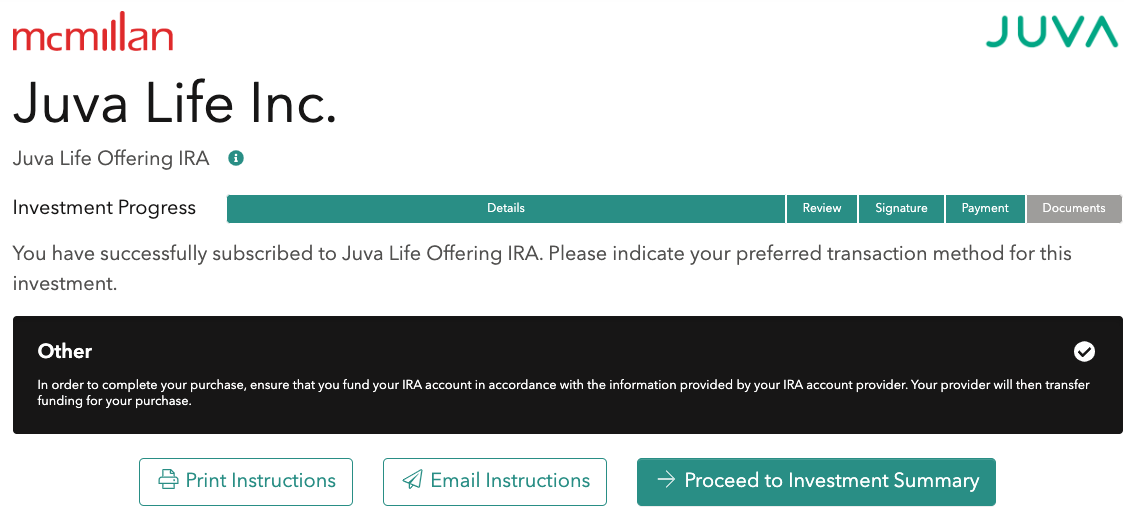 3. Success! Your IRA commitment is now finalized. Once JuvaLife processes your request, you should receive an invitation to invest in the JuvaLife offering via Alto.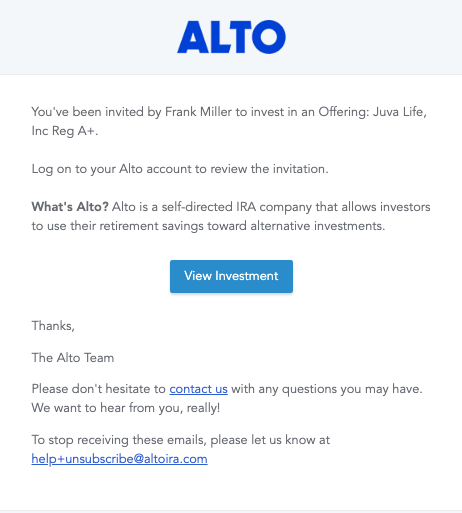 4) Clicking View Investment will direct you to your Alto dashboard. Click View next to the JuvaLife offering to review offering documents, investment amount and approve your IRA commitment via E-Signature. Clicking Execute / Transfer Funds will authorize Alto to send funds and complete your JuvaLife investment.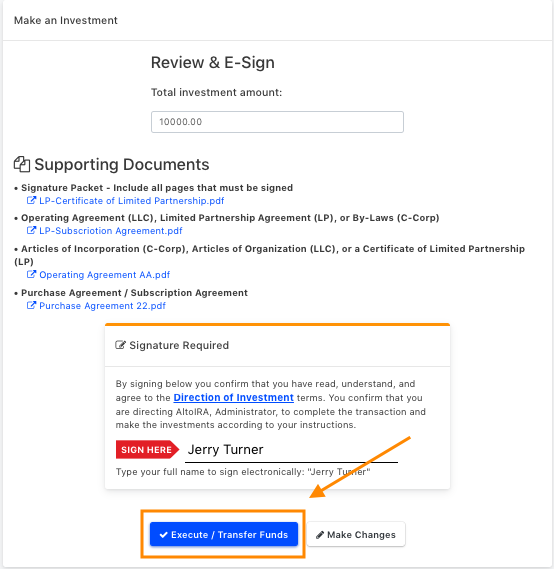 If you need to transfer funds or contribute to your Alto IRA, please check out our helpful walkthrough. Otherwise, stay tuned for investment updates and notices emailed to your inbox and available on your Alto dashboard.