1. Access the Vital Farmland III deal by selecting Farmland LP from the Invest drop-down in your Alto dashboard.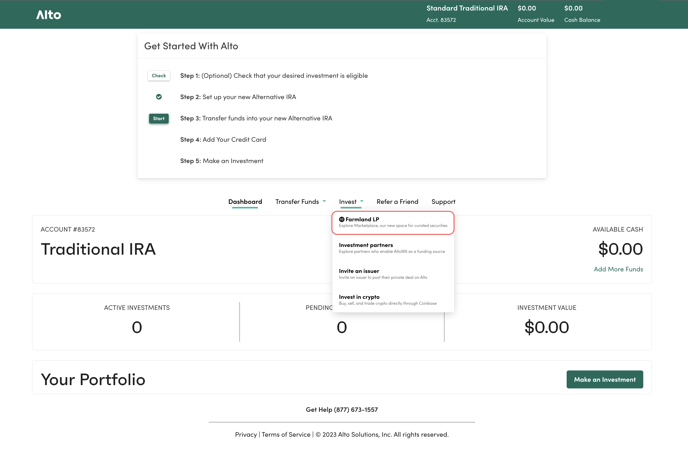 2. You will be redirected to complete a Suitability Questionnaire and will then be prompted to agree to the Terms of Use and Privacy Policy.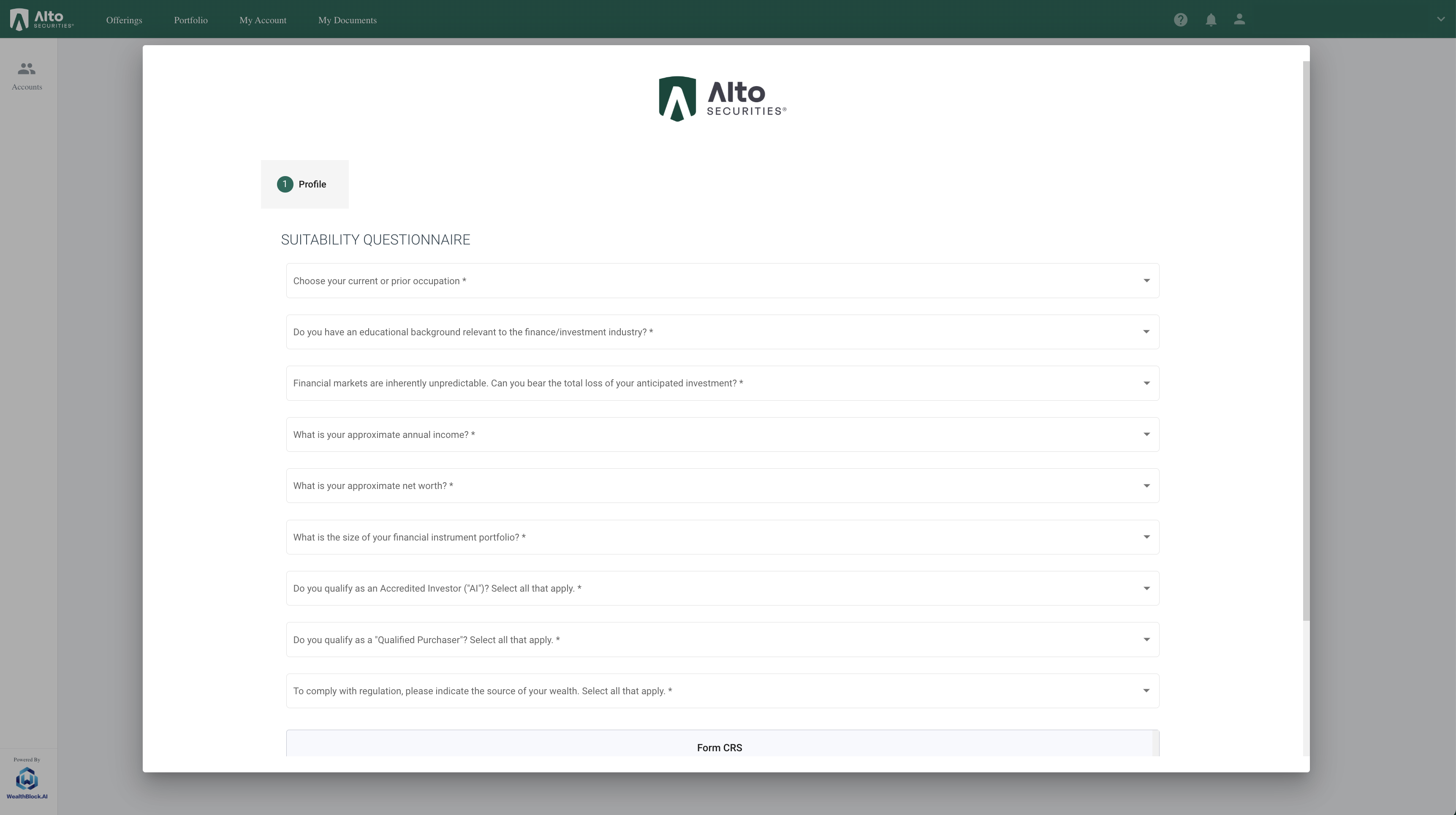 3. Once you complete the Suitability Questionnaire, you will be able to view the Vital Farmland III deal card.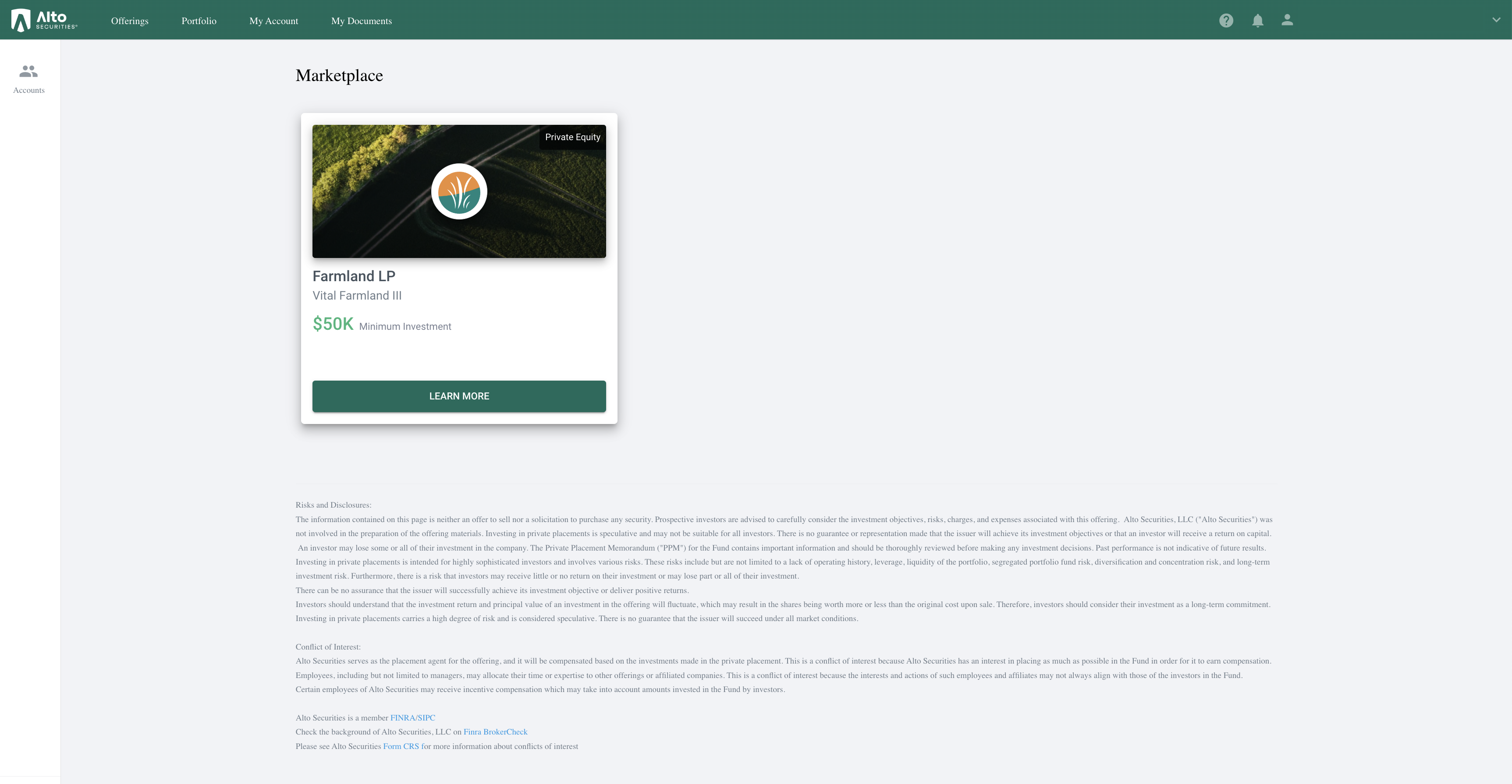 4. Click LEARN MORE on the deal card to:
View the offering details, deal documents, and contact us information.
Choose to submit your commitment.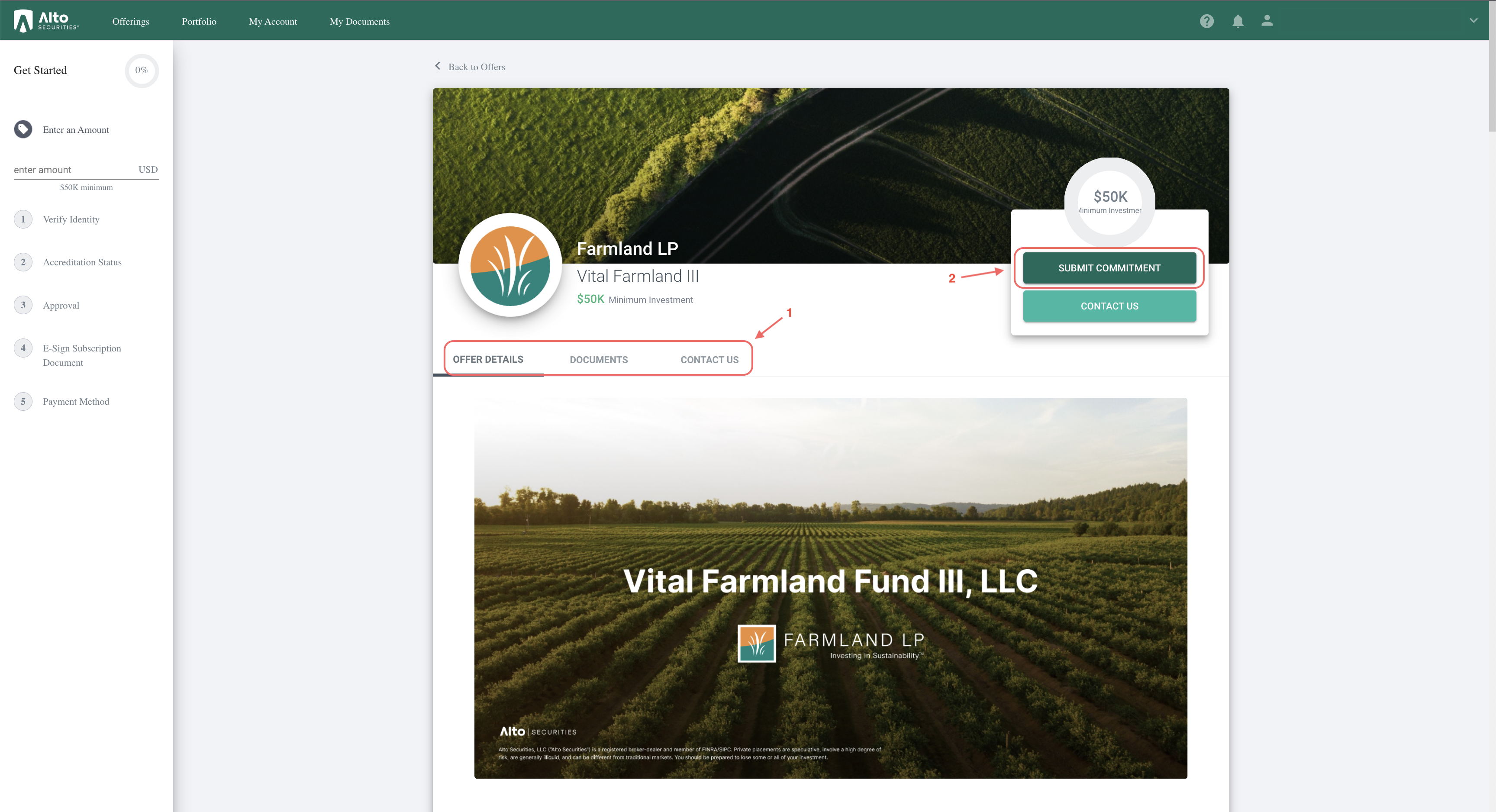 5.
When you select SUBMIT COMMITMENT, you will:
Enter the amount you want to commit.
Select SUBMIT.

6. Once you click SUBMIT, you will be prompted to enter personal information for our required KYC/AML check.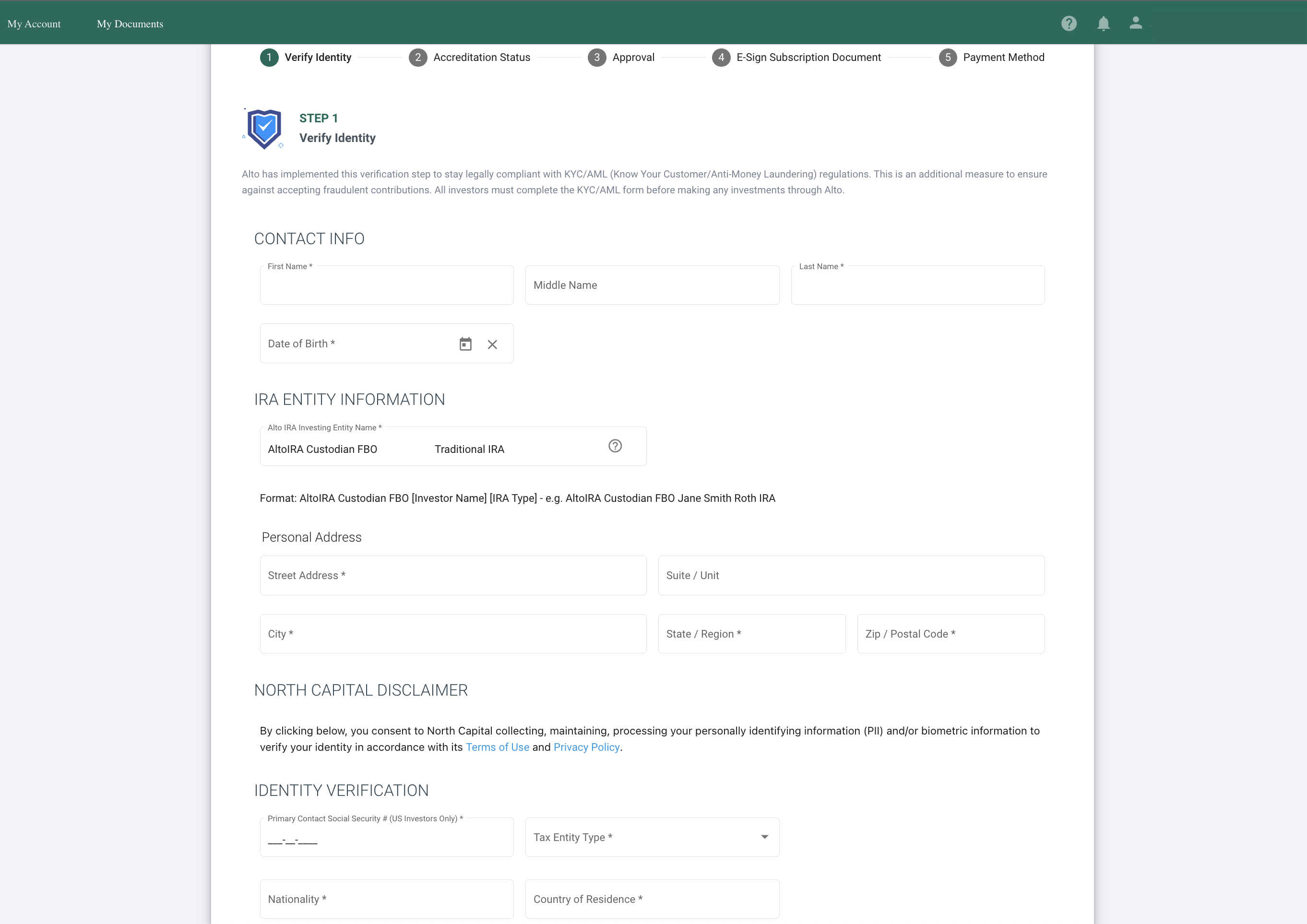 7. You will then be prompted to choose your accreditation status and upload supporting documentation.
You will also have the option to upload a professional letter stating your status.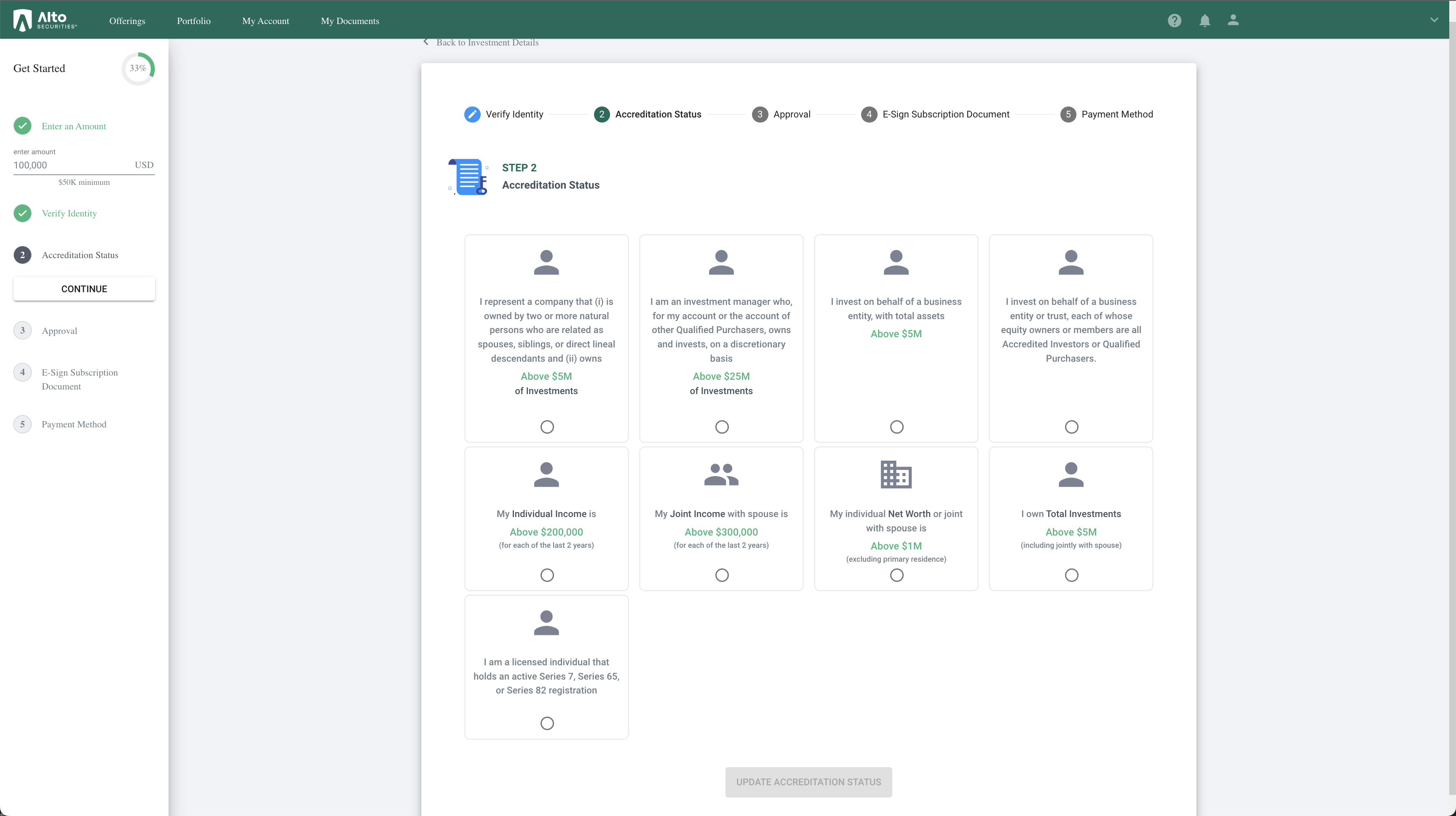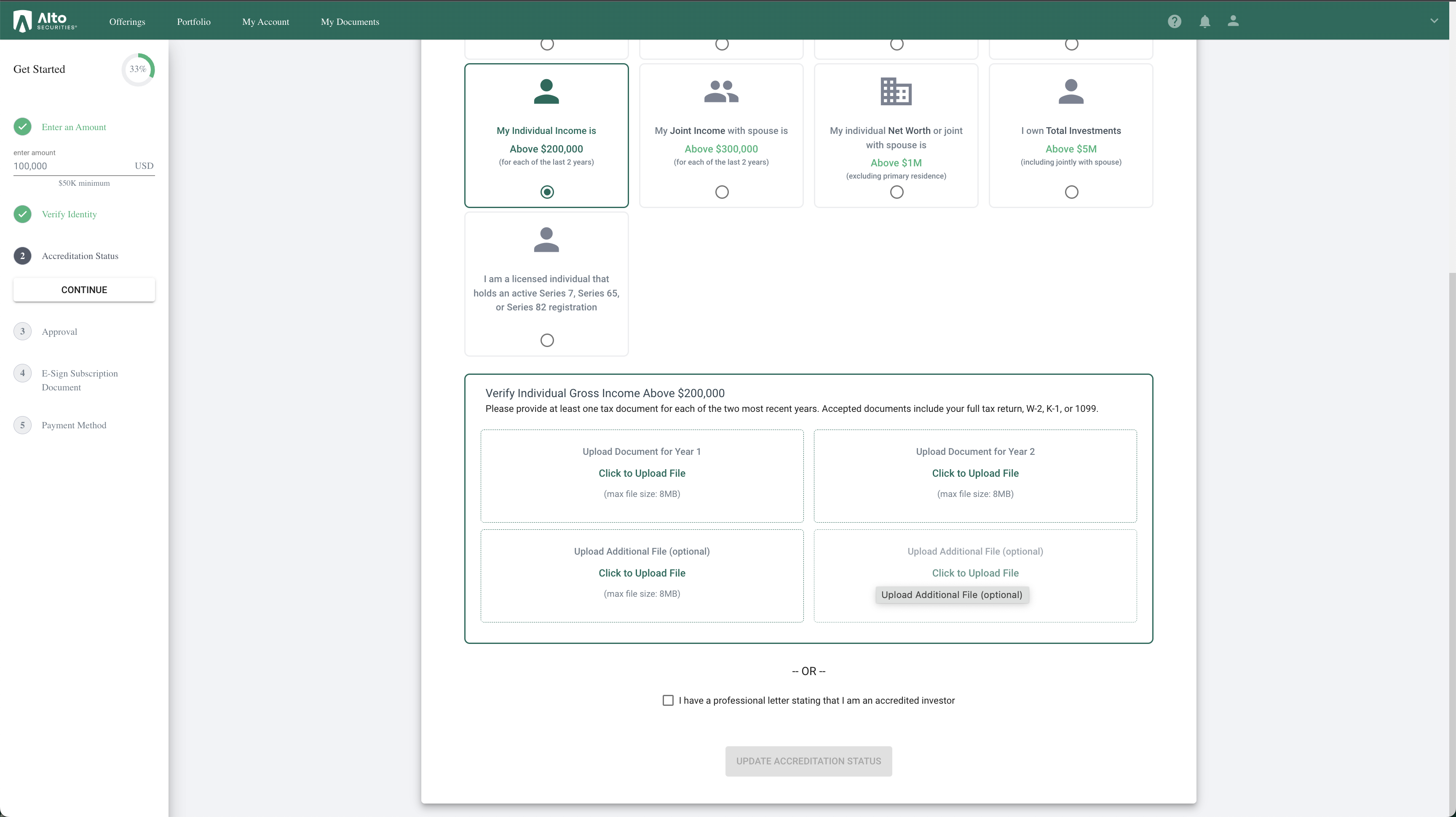 8. Once you complete the accreditation requirements, you will be able to review and confirm your commitment amount.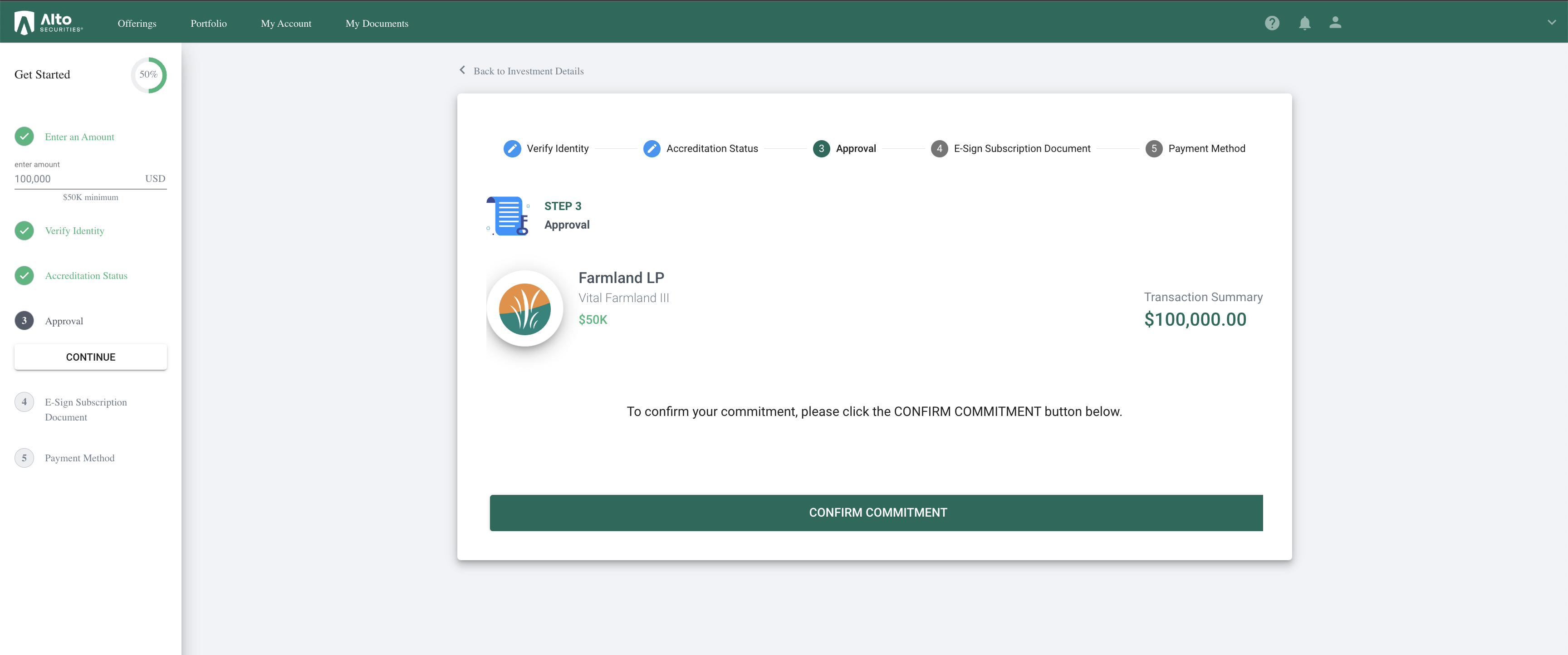 9. You will then be notified that Alto will verify your suitability information and make sure there are sufficient funds in your account before your commitment will be approved.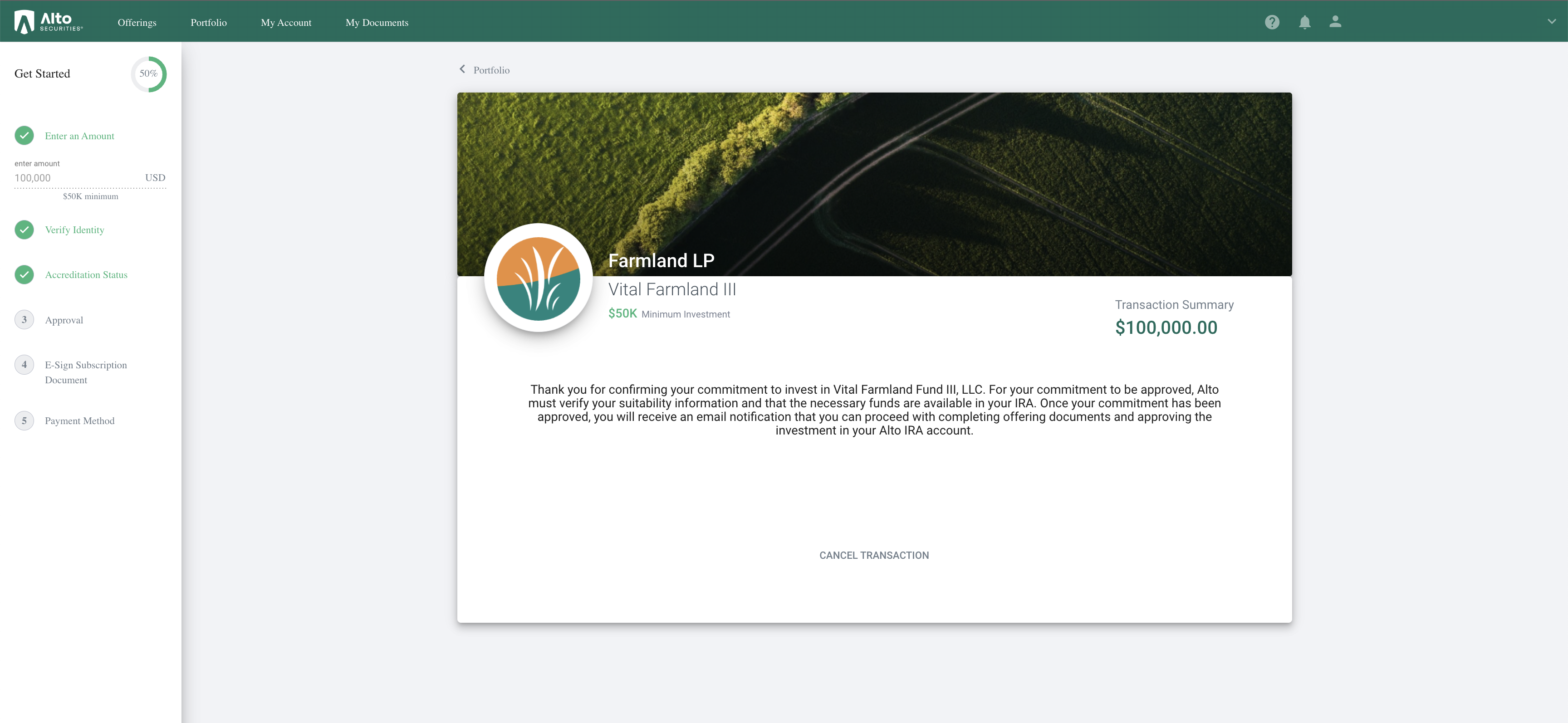 10. You will also receive an email confirming that Alto will verify your accreditation and funds status.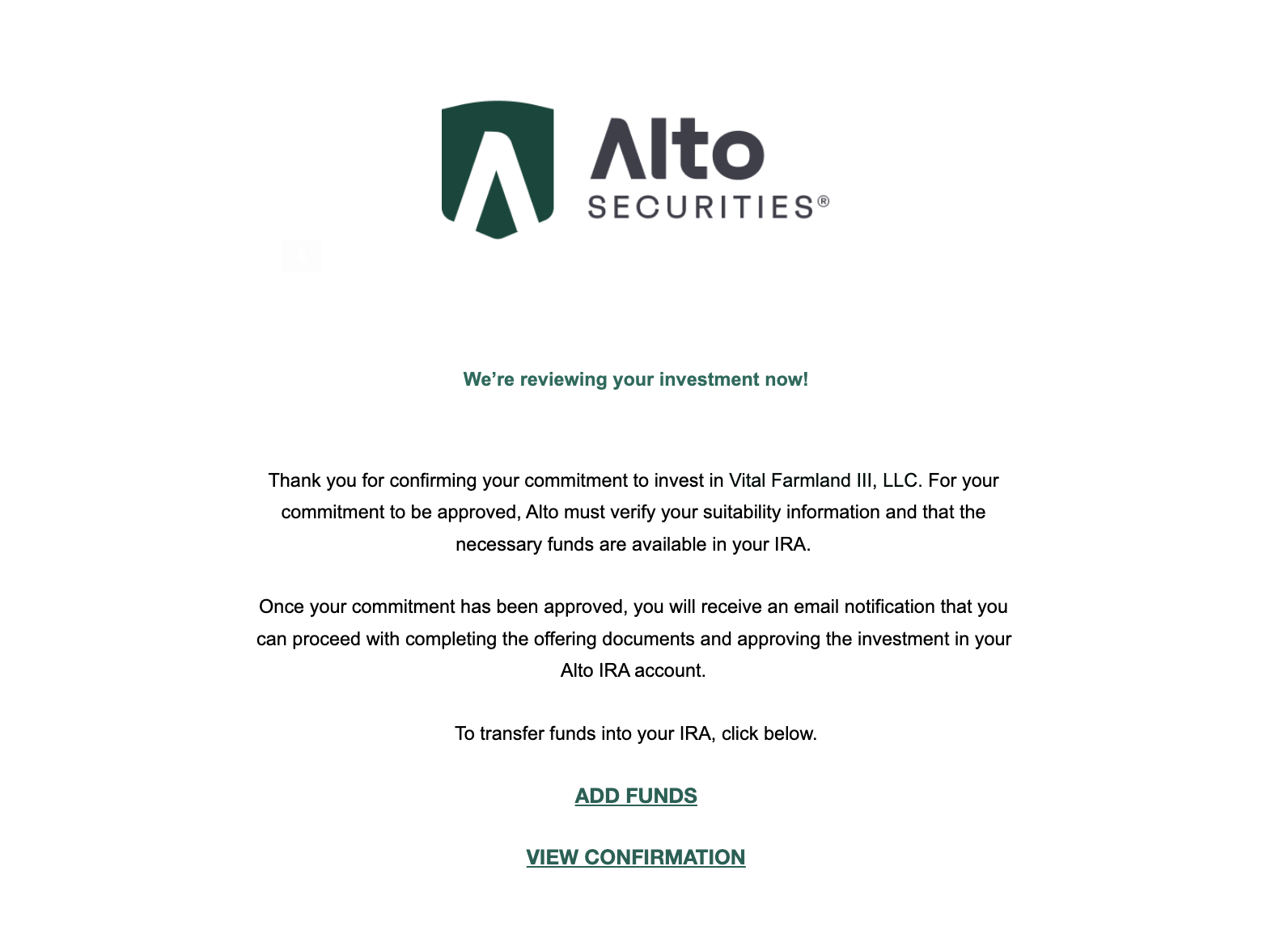 11. Once Alto approves your commitment, you will receive an email confirming so. The email will contain a link for you to log into your Alto account to view next steps.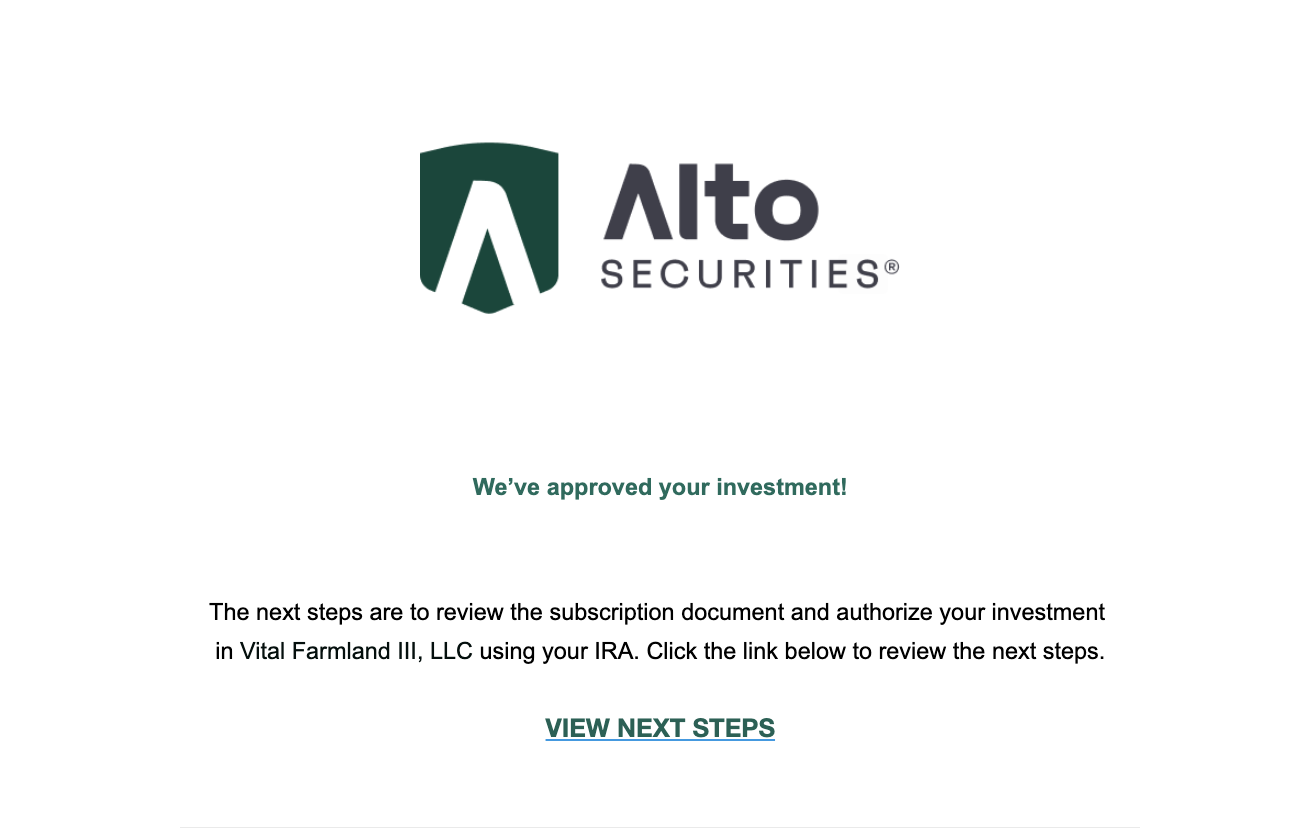 12. Upon navigating back to the offering, you will be prompted to select your name to proceed in completing required fields the subscription document.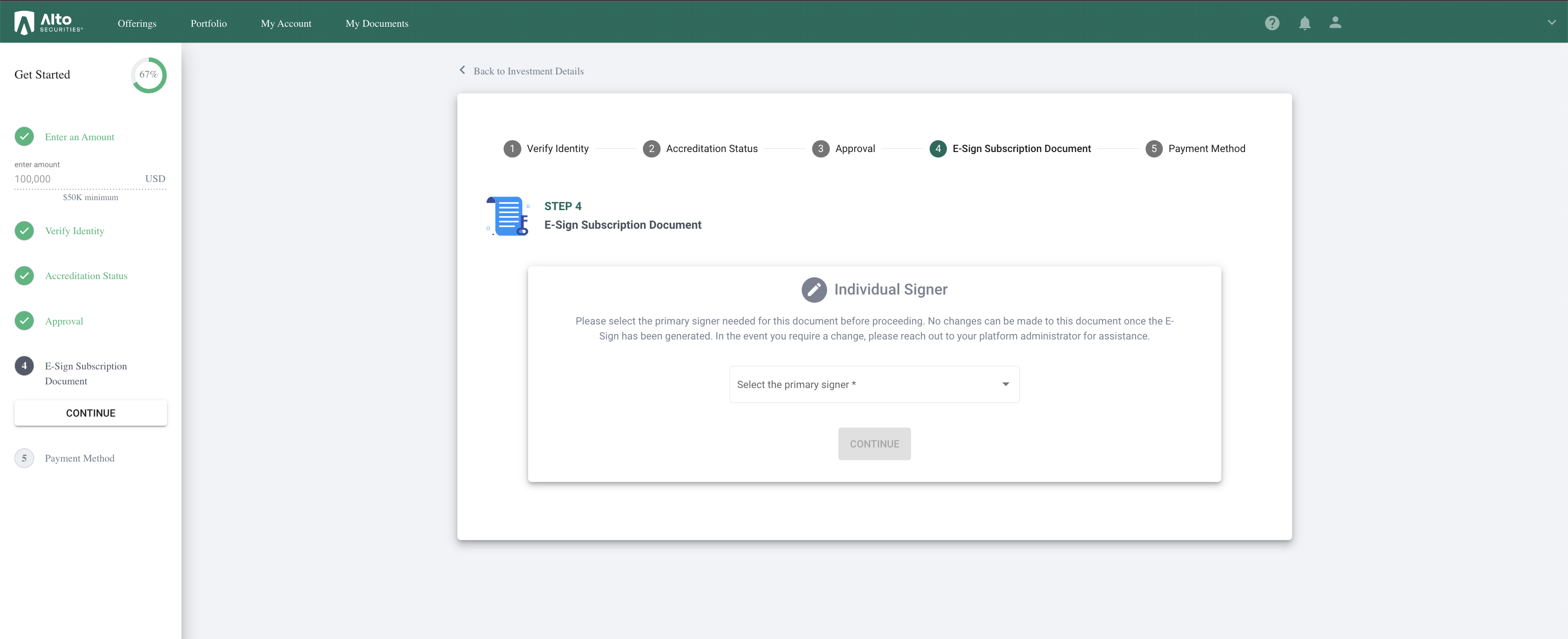 13. You will then be guided through the required fields to complete your portion of the document.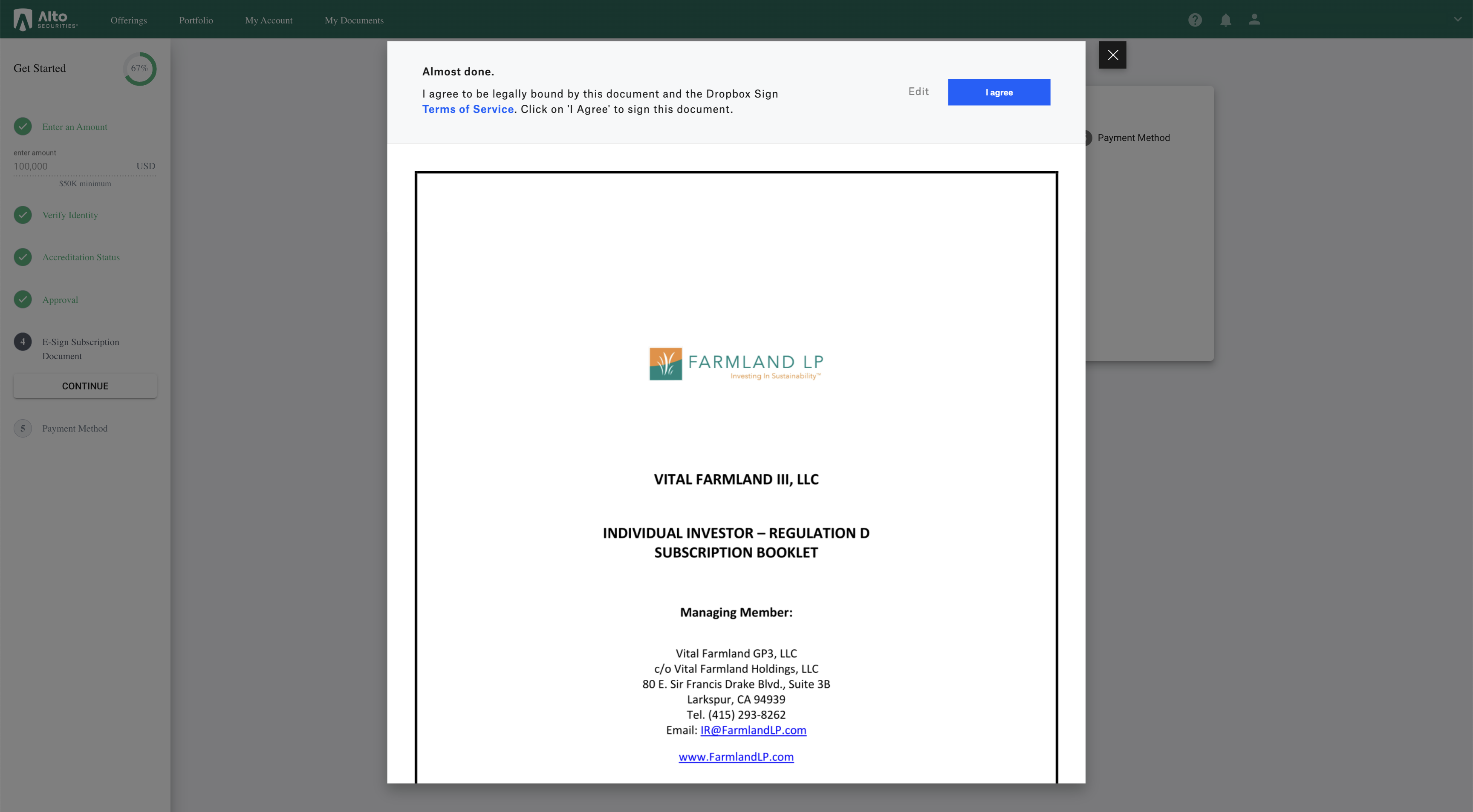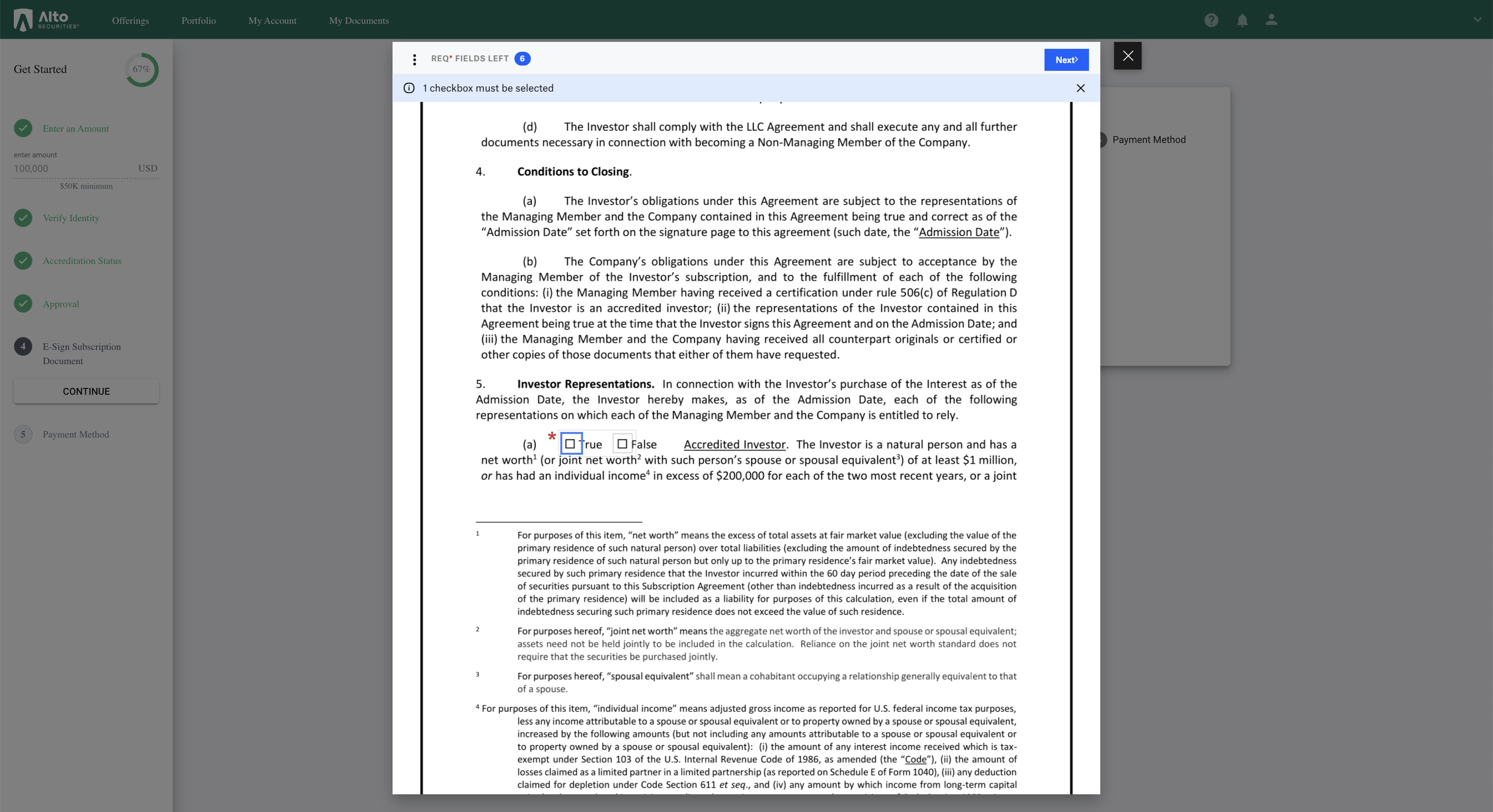 14. Upon completing the subscription document, you will be directed to the payment screen. Click INVEST WITH ALTO to finalize the investment on your IRA.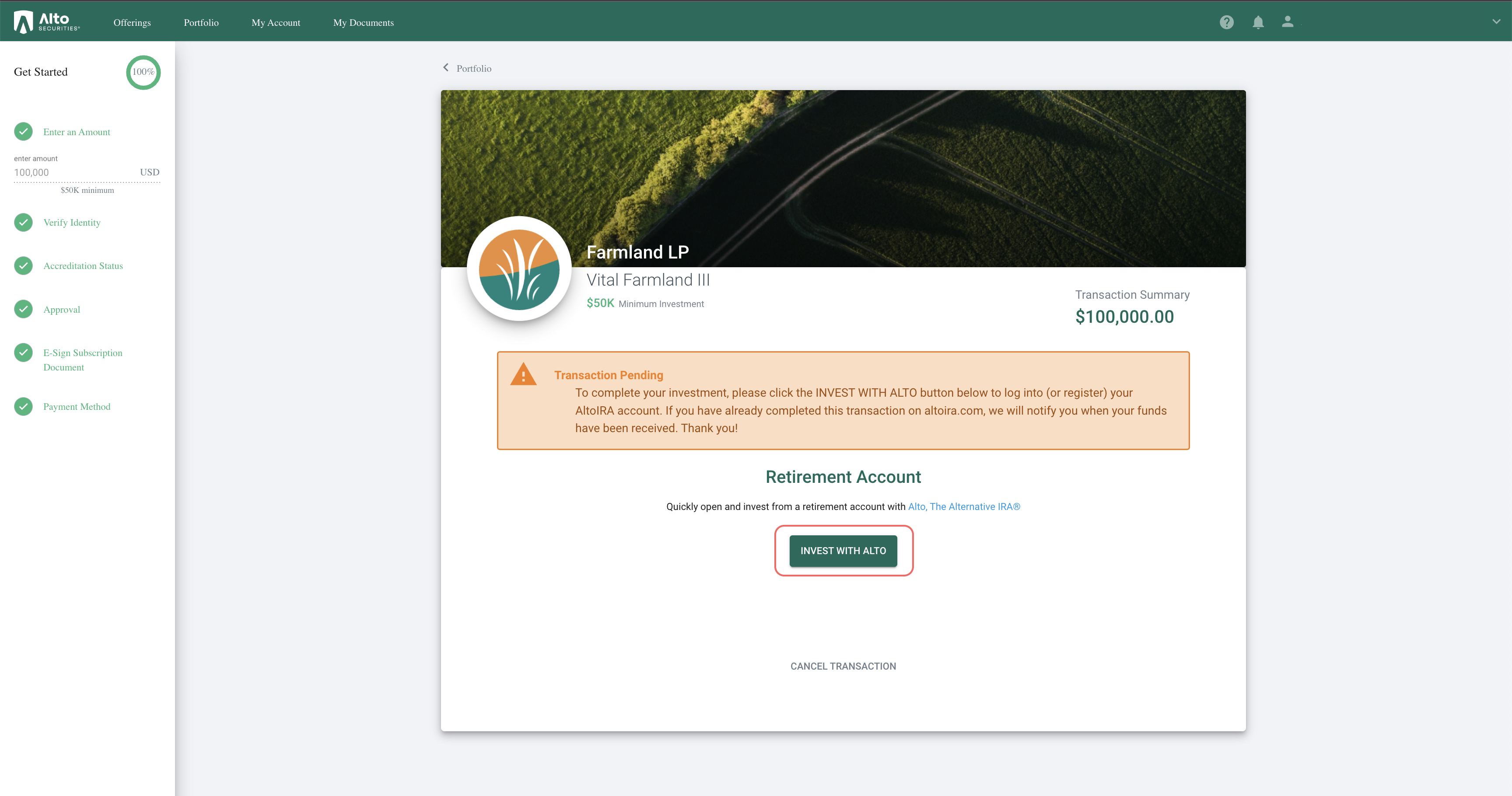 15. Next, you will be redirected to your IRA to complete your e-signature on Alto's Direction of Investment to grant Alto permission to send funds to Farmland LP on behalf of your IRA.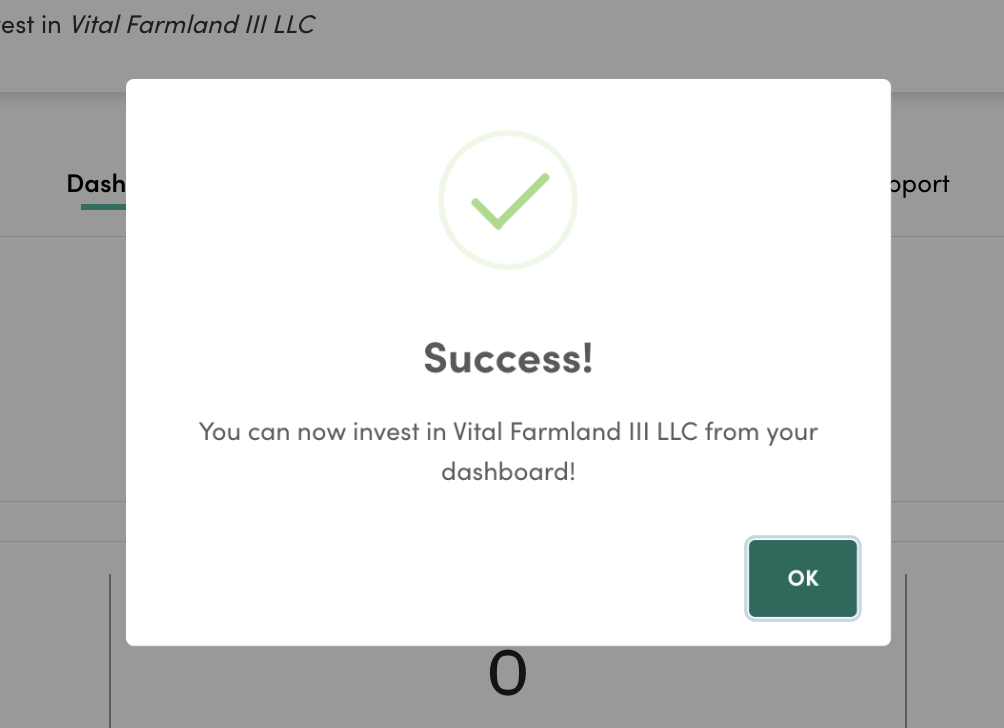 16. The invitation will appear on your Alto dashboard. Select View next to the Vital Farmland III LLC offering on the right-hand side of the screen.

17. You will then be guided through a series of prohibited transaction questions and then prompted to review and e-sign for the investment.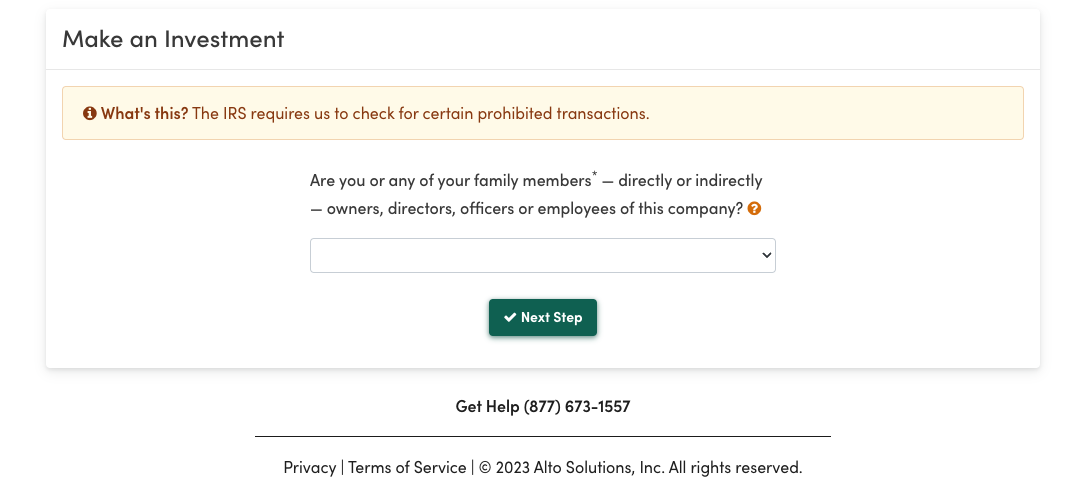 18. Here you can review the subscription documents and e-sign your Direction of Investment. Click Execute/Transfer Funds to complete your investment.