Welcome to the Alto CryptoIRA! Prepare to trade in as little as 7 days following the below steps:
1) Get started at https://www.altoira.com/register by entering your account information, agreeing to the E-Sign Consent, and clicking Sign Up.
2) After verifying your email, log back in or refresh the page, select Cryptocurrencies with an Alto CryptoIRA. and click Next to continue account setup.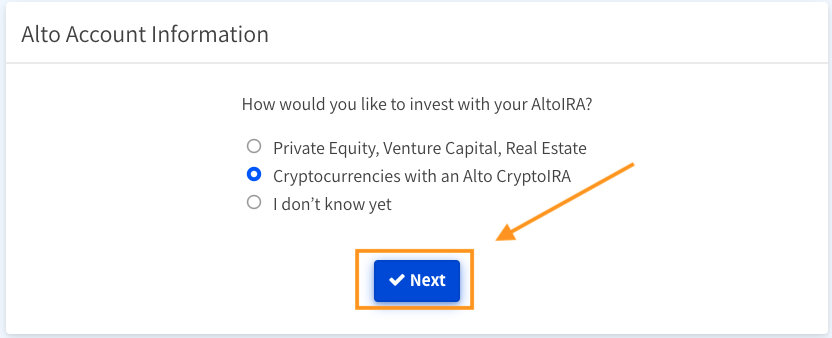 3) Enter your IRA type, address, and other personal details to finish setting up your IRA. Please be sure the address entered matches recent credit cards for identity verification purposes.
After setting up your CryptoIRA, you will be prompted to fund your Alto CryptoIRA. Should you need any help, please don't hesitate to reach out to our team at cryptohelp@altoira.com or (877)-673-1557.