You'll have to issue distinct Capital Calls for each investor.
In order to issue Capital Calls to your investors, you must first create an offering with Capital Calls enabled. In addition, both you and the investor must have provided e-Signatures for the total commitment amount (sum of all Capital Calls to be issued over the lifetime of the offering). Once that's complete, you can issue a Capital Call by following the steps below.

1. Click on the name of the appropriate offering from your dashboard.

2. Once on the Offering Details page, click on the name of the investor to whom you'd like to issue a Capital Call.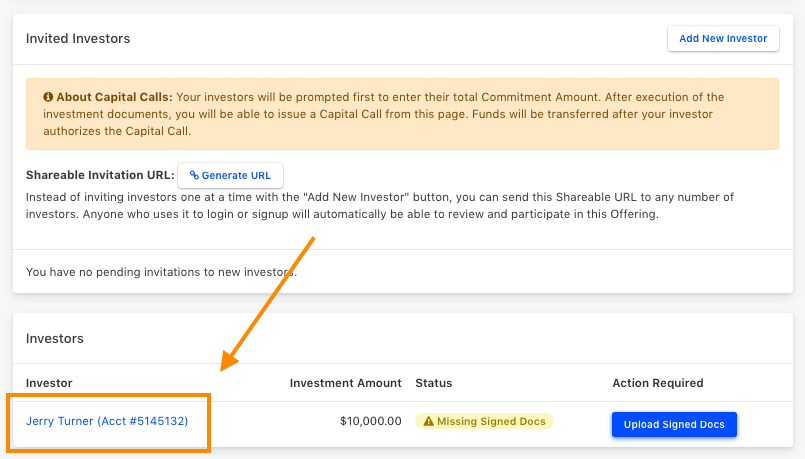 3. From within the investor's Investment Details page, click on the + New Capital Call button.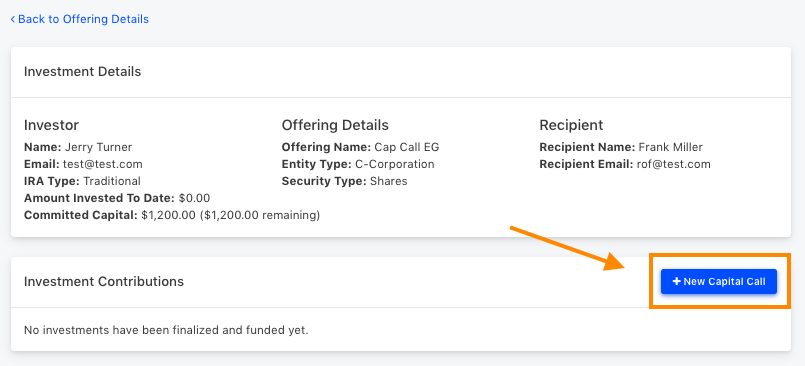 4. From here, please enter an Amount for this Capital Call. Upload a Capital Call Notice (required) and then provide your electronic signature. Once you've completed those three steps, please click Execute Capital Call.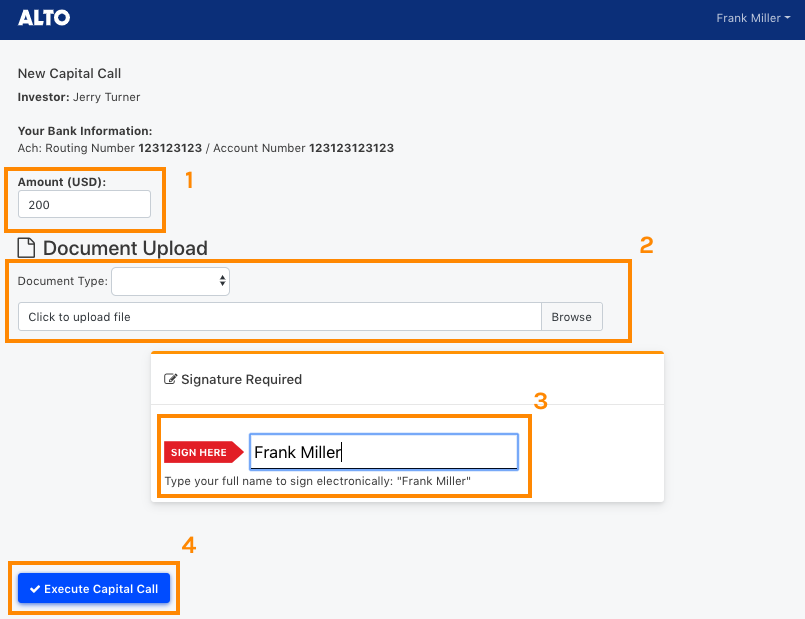 5. This will trigger an email to the investor, prompting them to provide an e-Signature. Once they do so, Alto can finalize the Capital Call and send funds.