Alto has integrated with Republic's platform so that you can fund your investments on Republic using your Alto IRA.
1. Navigate to Republic and select a deal you'd like to invest in on the Republic's platform.
2. Once you're on the deal page, you can click on "Invest in Startup XYZ". Please note the investment minimum is surfaced here.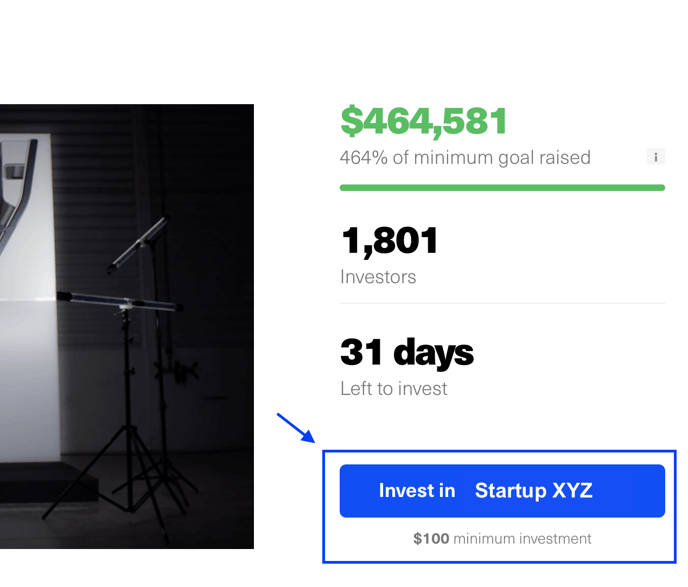 3. Fill out Investment Amount and Personal Information fields on the Investment Page.

*Do not use "Investing as" function at the top of the page, as it is not necessary for Alto users.
4. Select IRA in the Payment Information section and click the "Create or Connect your AltoIRA Account" button. Please note that in the upper right corner the "Investing as" drop down should display "Myself/Individual".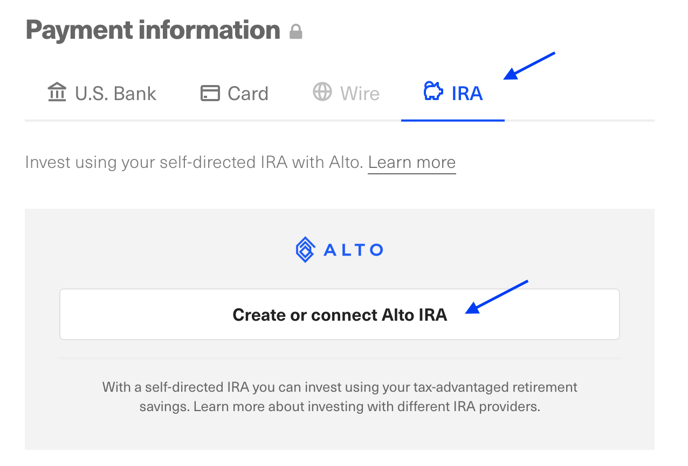 5. A) If you don't have an AltoIRA account, then you'll need to click "Sign Up" and set up your Alto account before you can connect it to the investment on Republic.
Here's a Nerdwallet article that discusses the difference between Roth and Traditional IRAs.
B) If you already have an AltoIRA account, then you'll be prompted to log into your Alto account and authorize Republic's request to have permission to access your Alto account.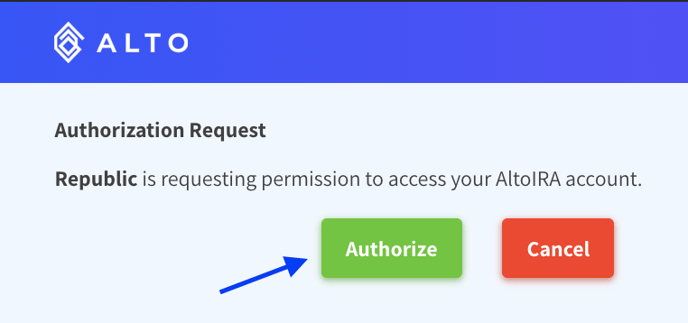 6. You'll only need to grant Republic permission to access your Alto account once.
7. You'll then need to complete the investment Republic's website by clicking the "Complete Investment on Alto" button.

8. Click the "Continue" button

9. Make sure the Total Investment Amount is correct and click the Review & e-Sign button when you're ready.
Note: You can change the investment amount here by altering the "Total investment amount" box.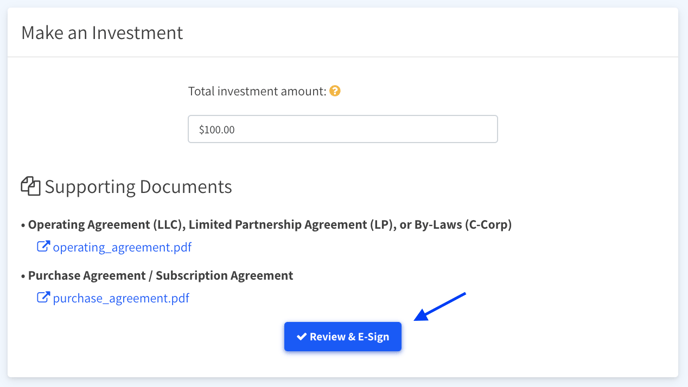 10. Your investment is now approved and Alto will take care of the rest!