Please follow the steps below to request a one-time IRA distribution.
1. Select Transfer Funds at the top of the page
2. Select Distribution from the drop down menu
3. Enter the amount
4. E-sign your name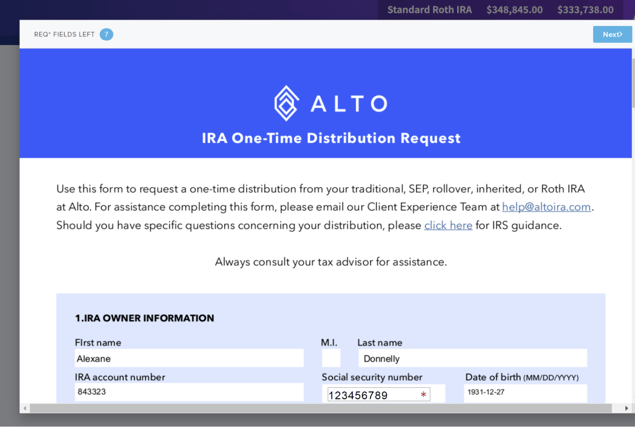 6. For the remainder of the form, only one selection should be made for each question
7. Select delivery method
Once the document has been signed and submitted, your request will be processed within 1-2 business days.
If you have any questions, please reach out to us:
Phone: 877-673-1557
Email: transfers@altoira.com