Please follow the steps below to request a one-time IRA distribution.
Select Transfer Funds at the top of the page
Select Distribution from the drop-down menu

Enter the amount
E-sign your name exactly as it displays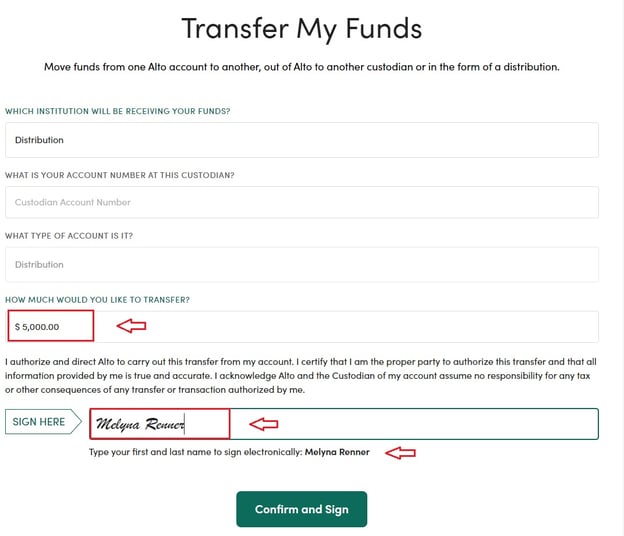 Click Review & Sign to enter the distribution form




Enter your SSN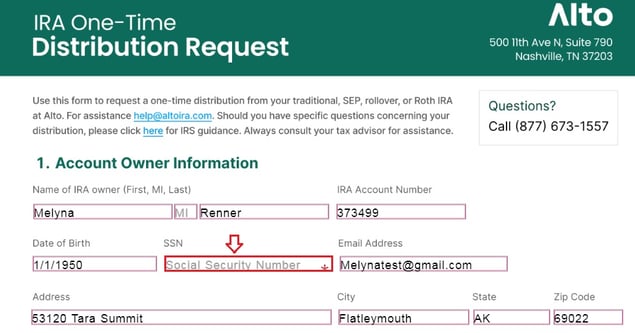 For the remainder of the form, only one selection should be made for each question
Note: In-kind distributions do not apply to crypto assets. Cryptocurrencies must be sold and distributed as cash.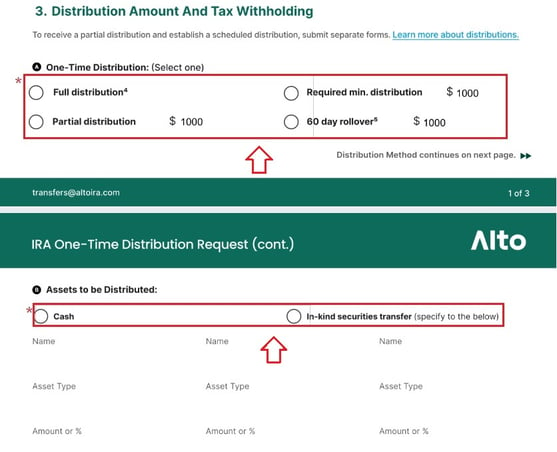 Elect Federal tax withholding (please fill in a range from 0% to 100%)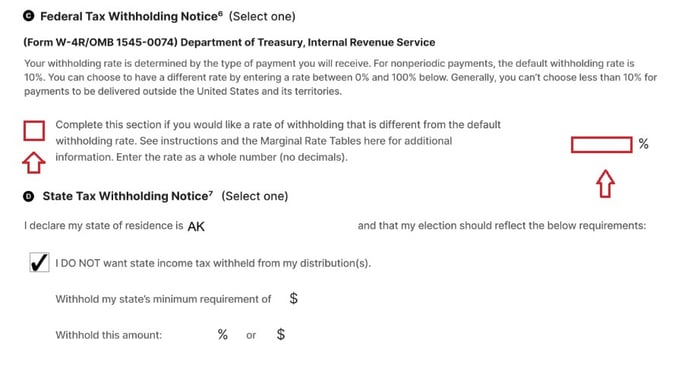 Note: If no election is made the default tax withholding rate is 10%. AltoIRA does not withhold state taxes at this time.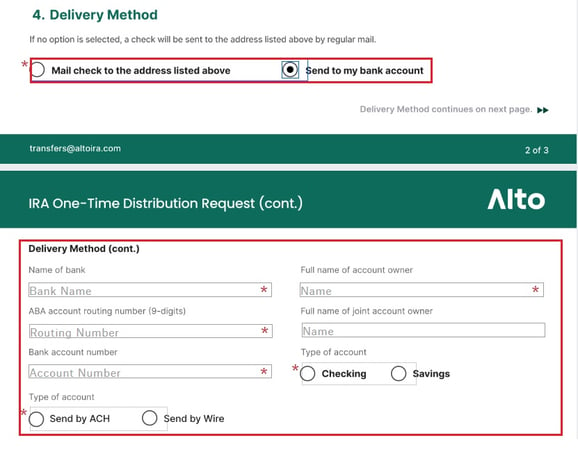 Once the document has been signed and submitted, your request will be processed as soon as possible.
If you have any questions, please reach out to us:
Phone: 877-673-1557
Email: transfers@altoira.com