Please follow the steps below to request a one-time IRA distribution.
Select Transfer Funds at the top of the page
Select Distribution from the drop down menu
Enter the amount
E-sign your name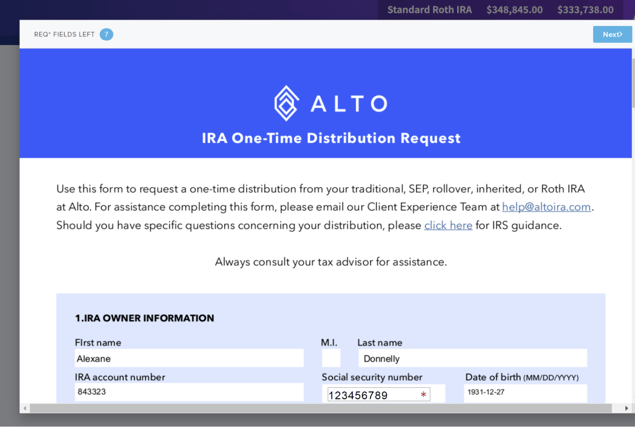 For the remainder of the form, only one selection should be made for each question
Note: In-kind distributions do not apply to crypto assets. Cryptocurrencies must be sold and distributed as cash.
Once the document has been signed and submitted, your request will be processed within 1-2 business days.
If you have any questions, please reach out to us:
Phone: 877-673-1557
Email: transfers@altoira.com