We care about the security of your private financial information, and that of your clients. To show you how much we care, we've added the ability to enable Two-Factor Authentication (2FA) when logging into your Alto Recipient of Funds account.

Once you're logged in to your Alto account, you can enable 2FA by completing the following steps.

1. Click on the drop-down menu in the upper right-hand corner with your name on it.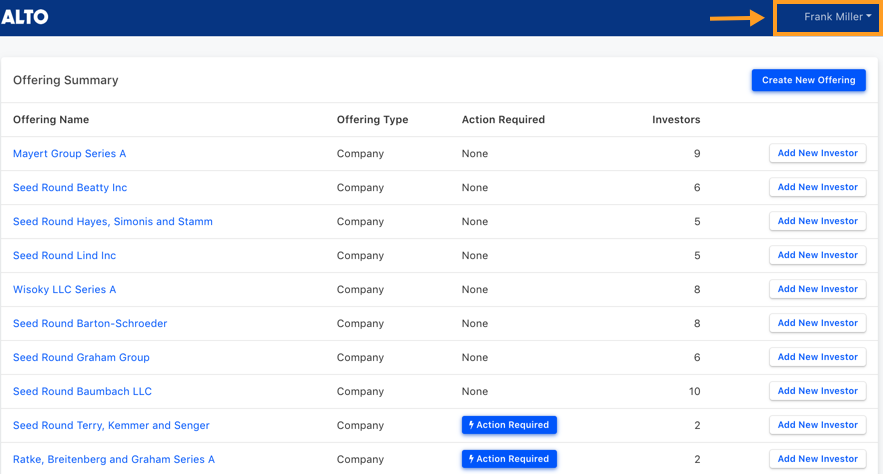 2. Click Your Settings from the dropdown menu.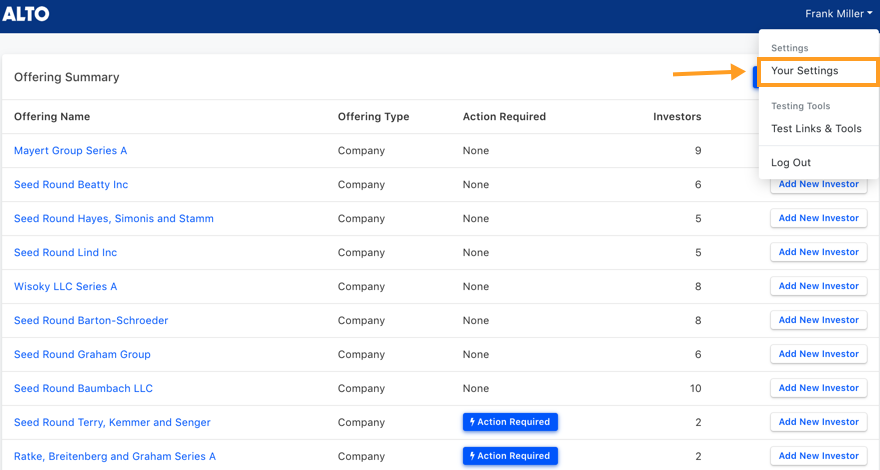 3. Click Security under the Settings menu on the left-hand side of the screen.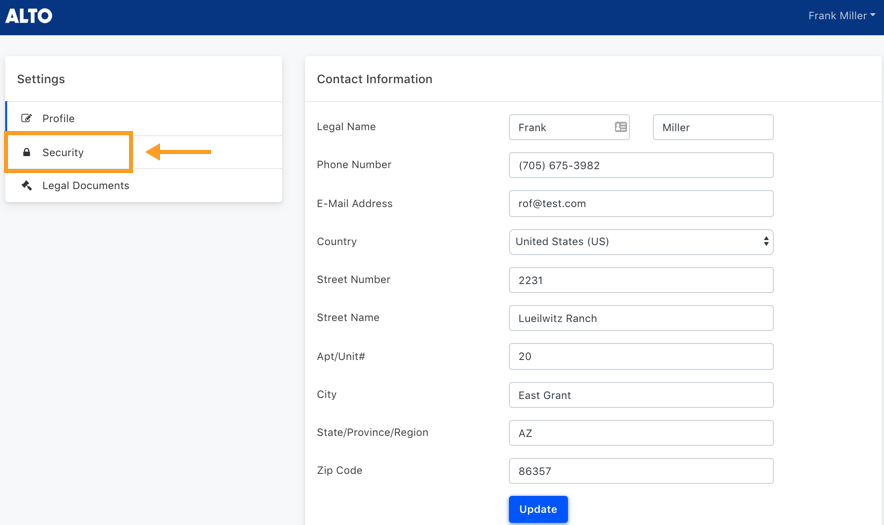 4. Click Enable Two-Factor Authentication.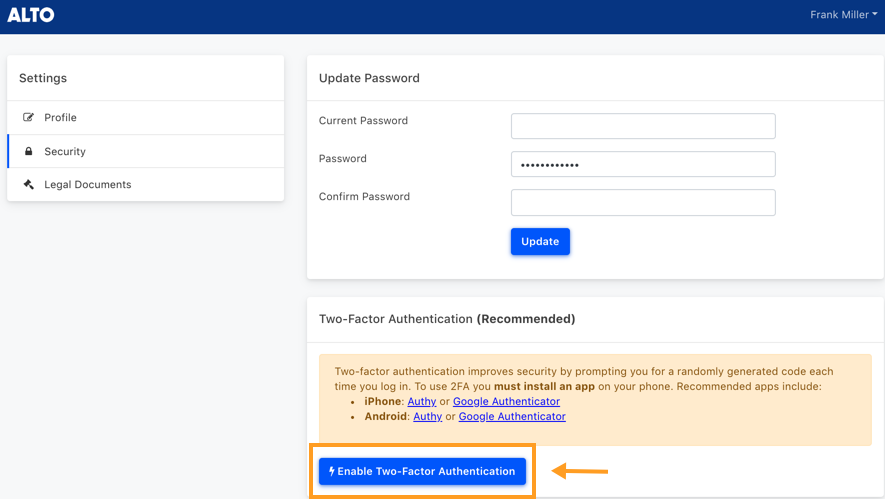 5. From here, a QR code will pop up. From your app (download either Google Authenticator or Authy if you haven't already), scan the QR code that you see on the screen. After you scan the QR code, the app will generate a six-digit code. Enter that code in the One-Time Code text box and click Enable.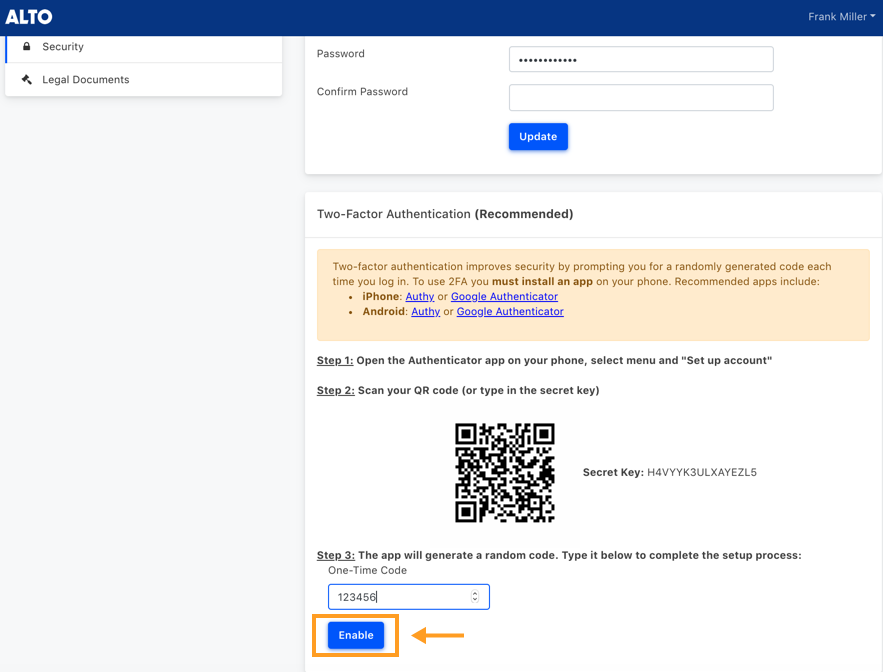 6. The below screen will pop up indicating your Emergency Reset Token for 2FA. Save this token (the long string of numbers and letters) somewhere safe because it's the only way to reset your 2FA in the event that you lose your phone.

7. And now, your Two-Factor Authentication is enabled! From now on, every time you sign in to Alto, you will need to open the Two-Factor Authentication app you chose, and enter the six-digit code generated on the screen.

Disabling Two-Factor Authentication
Disabling 2FA is simple.

1. Once you're logged into your Alto account, go to the same Settings > Security menu where we enabled 2FA. Click the red-outlined box that reads Disable Two-Factor Authentication.

8. And that's it! 2FA is now disabled for your Alto account.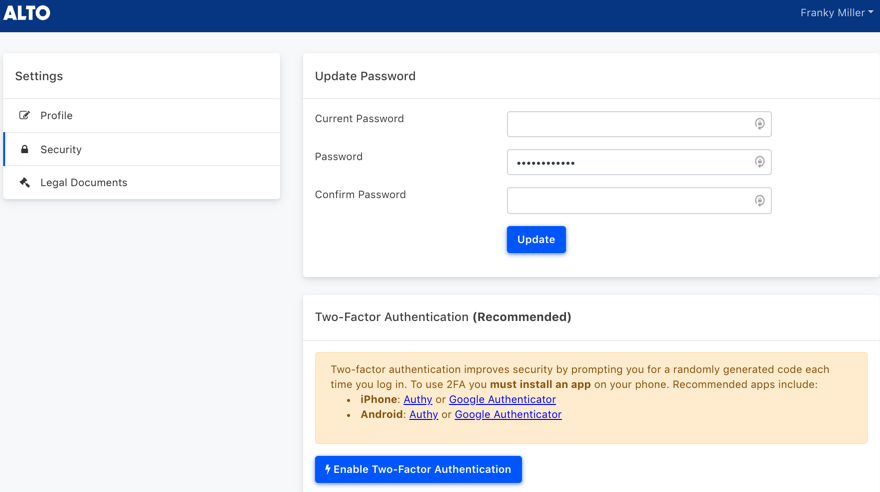 If you're interested in changing your password, you can check out our walkthrough here: Changing Your Password.