Congratulations on your successful transaction! To access investment-related documents at any time, including executed signature packets, follow the steps below:
1. Sign in to your issuer account. From your dashboard, locate the offering you wish to view deal documents for and click the title of the offering. In this example, we will select Mayert Group Series A.

2. From here, you will be taken to your Offering Details page. Deal documents, investor activity, and the shareable invitation URL are also available on this page. To view a specific executed signature packet, locate the investor whose packet you wish to view under the Investor section and click their name. In this example, we will select Steve Drew.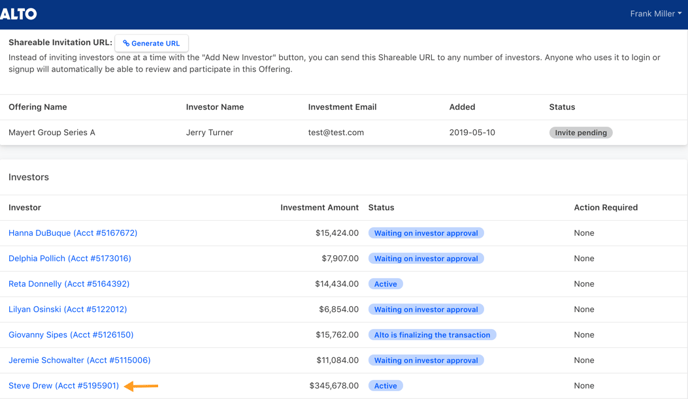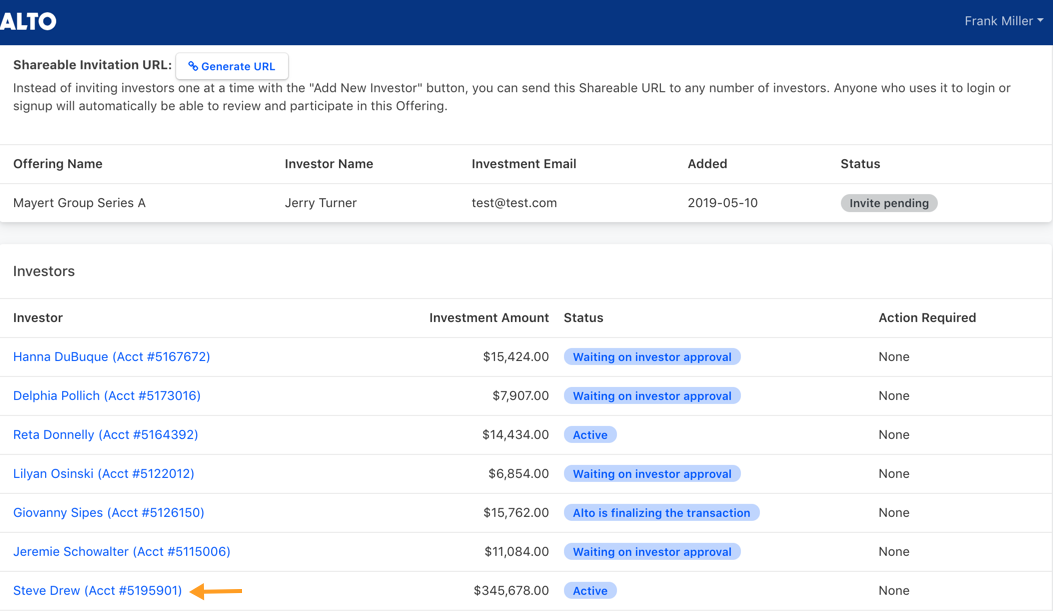 3. You will be taken to the investor's page. Here, you can view investment details and create additional investments and distributions. Scroll to the Documents section and click the View button on the Signature Packet line to view the executed signature packet.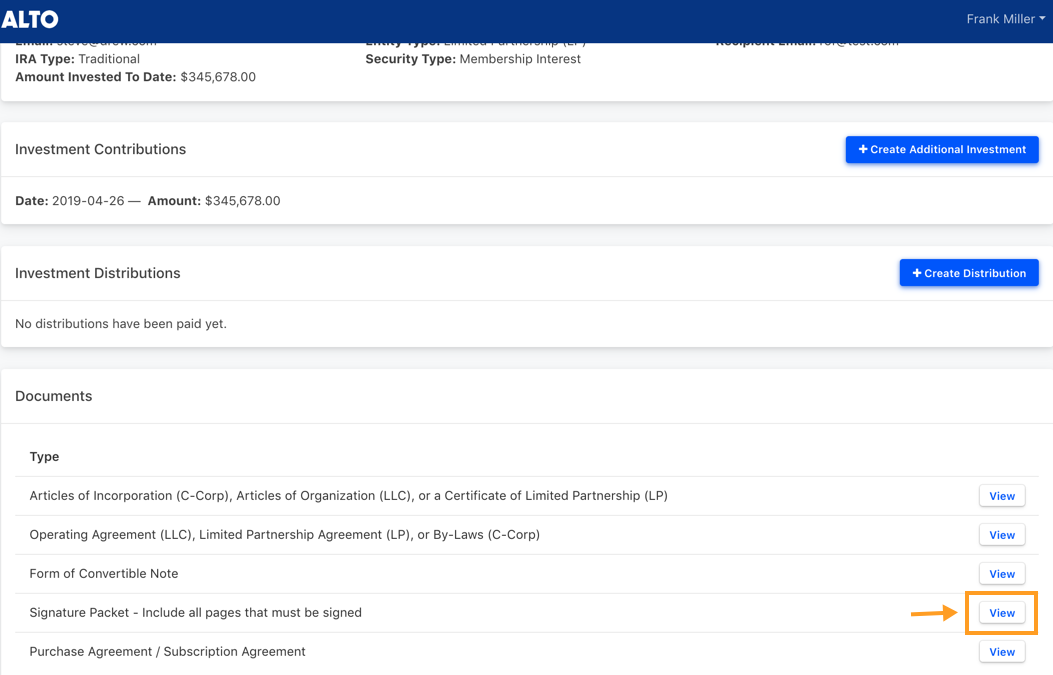 4. Success! You can also download or print the PDF by using the icons in the upper right-hand corner of the document.