If you'd like to download an account statement of your Alto IRA balance and holdings, you will start on the dashboard:
1. Click the drop-down menu in the upper right-hand corner with your name on it.
2. Select Account Statements from the Settings menu drop-down.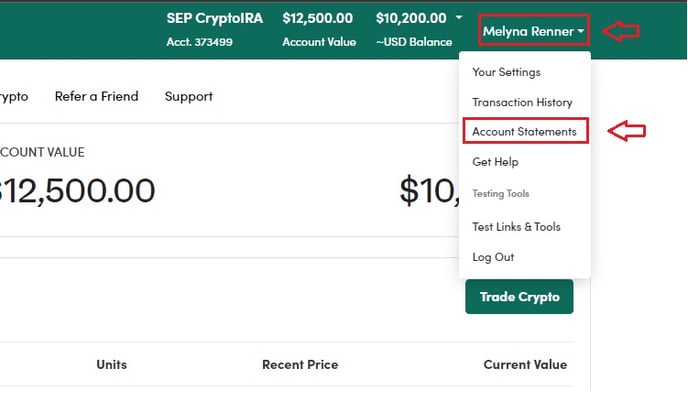 3. Select which year of Account Statements you would like to access. Open the PDFs by clicking on the green Month Year link.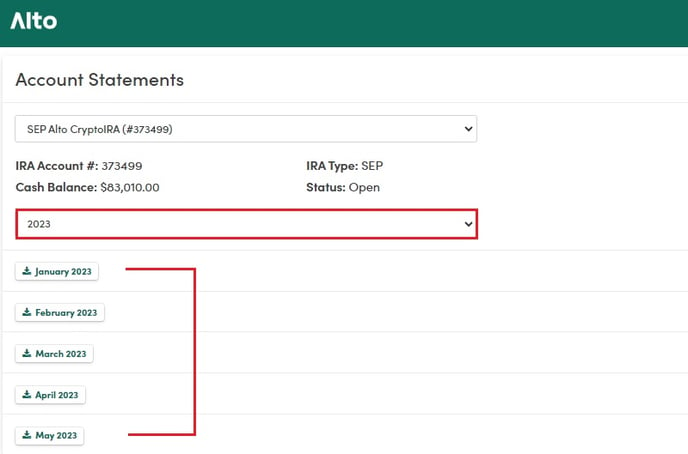 4. Once you open the individual account statement, you download or print the PDF
If you have any questions, please reach out to us:
Phone: 877-673-1557
Email: help@altoira.com