Are you a deal sponsor new to the Alto platform? If yes, then this walkthrough is for you. In just a few minutes, you can create an issuer account, make your first offering and start accepting investments from investors with Alto IRAs.
1. Start by clicking the Sign Up button in the top right corner of the Alto home page.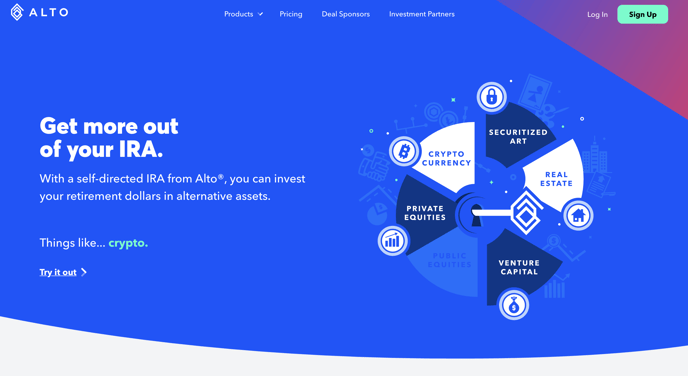 2. Click the box on the left side that reads "Want to raise capital? Create a deal sponsor account."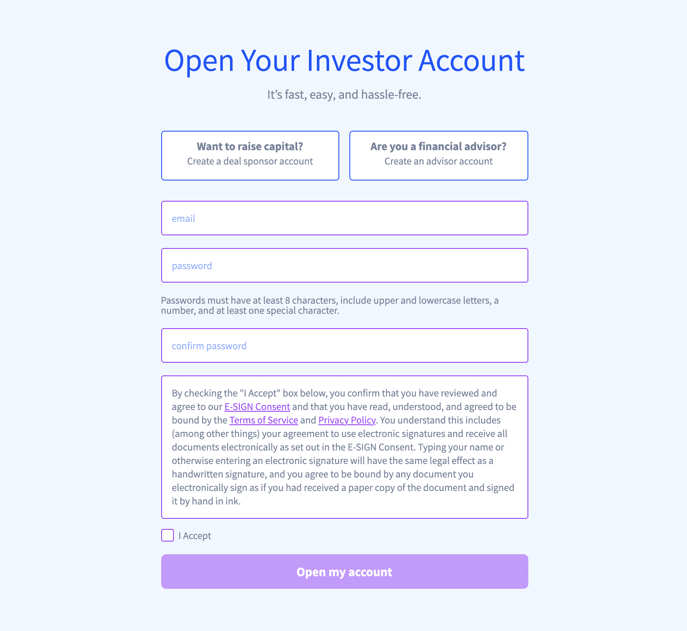 Proceed to enter your information. If you are a member of — or acting on behalf of — a company issuing a security, please select Deal Sponsor Type > Corporate. If you are an individual issuing a promissory note, loan, secondary sale of a security or the facilitation of your IRA's investment into a Checkbook vehicle, please select Deal Sponsor Type > Individual.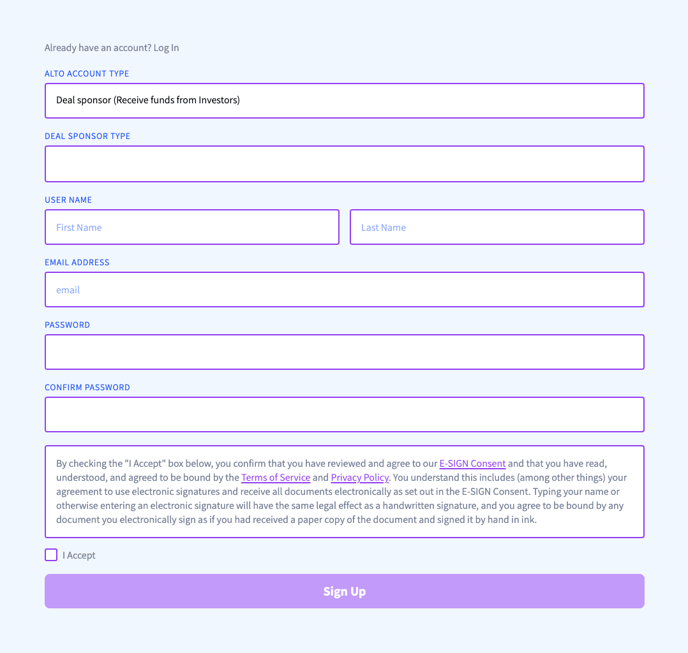 3. Indicate that you have read and agree to the Terms of Service & Privacy Policy by checking the I Accept box. Then click Sign Up.
4. Congrats! You now have an Alto deal sponsor account.
5. The following screen will precede the Deal Overview page.
If you have all of the information for your deal, go ahead and click Get Started. If not, don't worry; you can return later to create an offering.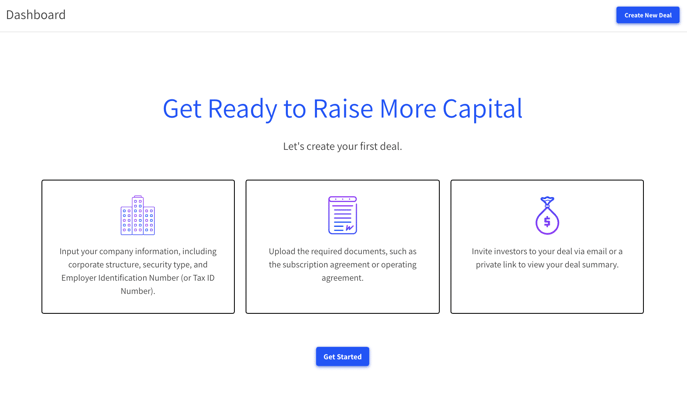 6. After clicking Get Started, the Alto platform will take you to the Deal Overview page, where you will be able to create your first offering.
Enter all of your company and offering information. Once you've entered all the information and double checked it, click Create Deal.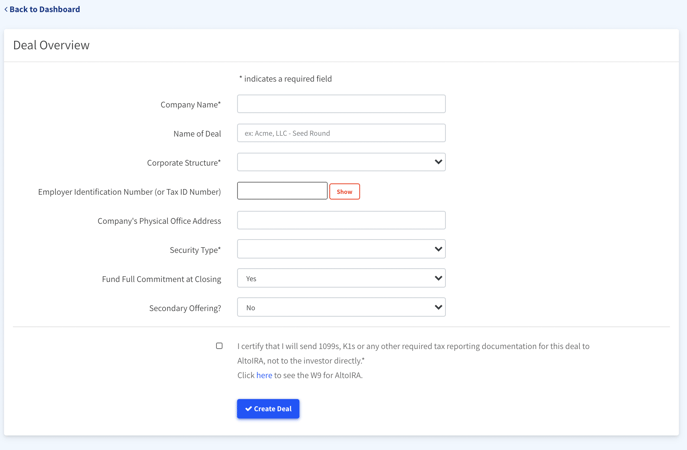 7. You've created your first deal! Now it's time to upload your deal documents.
If you have these ready, you can upload them now. If not, you can skip this step for now using the Skip/Add Investor button at the top of the screen.

8. Before inviting your investors, please take the time to enter your bank Info so we know where to send investors' funds.
We won't be able to execute an investment until you provide these details.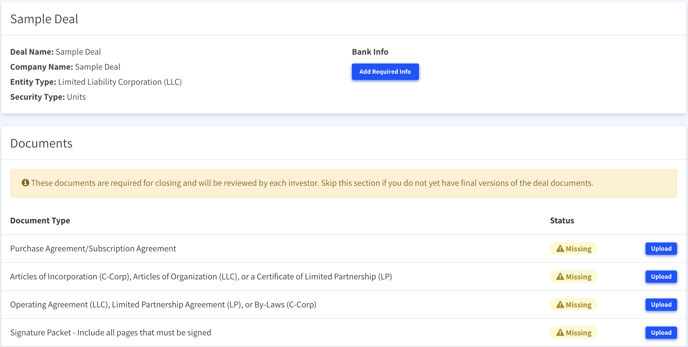 9. Finally, no offering is complete without participants!
Click the Add New Investor button to invite investors individually by email or use the Create Unique Link button to create a link that you can share with your investors. Anyone who uses that link to sign up or sign in to Alto will automatically be added to the offering for your approval.

10. If you are inviting investors one at a time by email, enter the Investor's Name, Investor's Email, and Investment Amount (as well as Minimum/Maximum, if applicable).
When you've verified the details, click Send Invitation. This will send an email to the investor inviting them to participate in your offering. If they already have an Alto account, they'll be able to log in and accept. If they don't yet have an Alto IRA, they will be prompted to Get Started and quickly and easily create an account!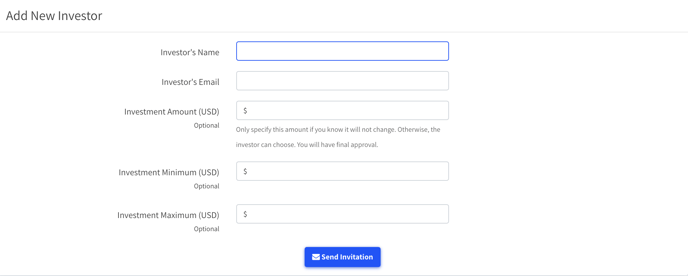 11. And that's a wrap! You've created your new offering and invited your first investor.
Your offering will now show up on your dashboard. From here, you can click Add New Investor to invite additional investors to participate in your deal.