Sometimes your offering may require additional capital from a given investor.
For those situations when an Investor needs to invest additional capital in your offering (and the offering wasn't set up as a deal with Capital Calls), we've created this walkthrough.

1. From your Alto Issuer dashboard, click into the appropriate offering.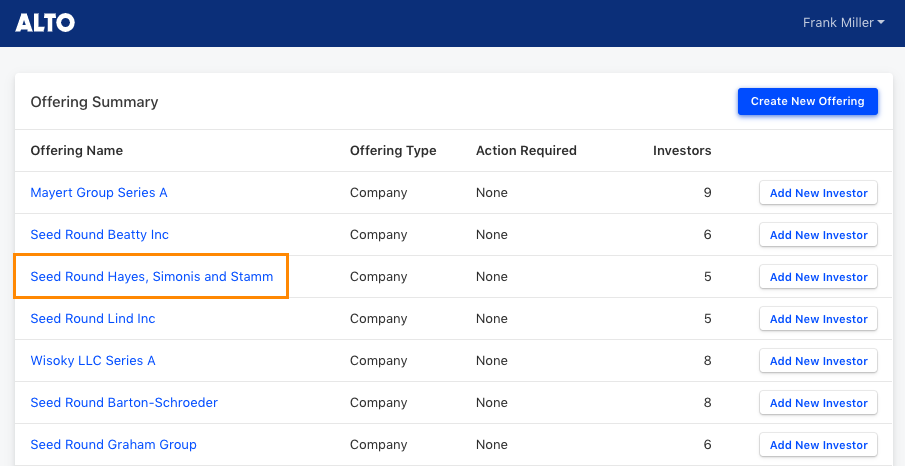 2. Once you're on the Offering Details page, scroll to the bottom and select the investor who will be making an Additional Investment.


3. On this Investment Details page, click the button that reads + Create Additional Investment.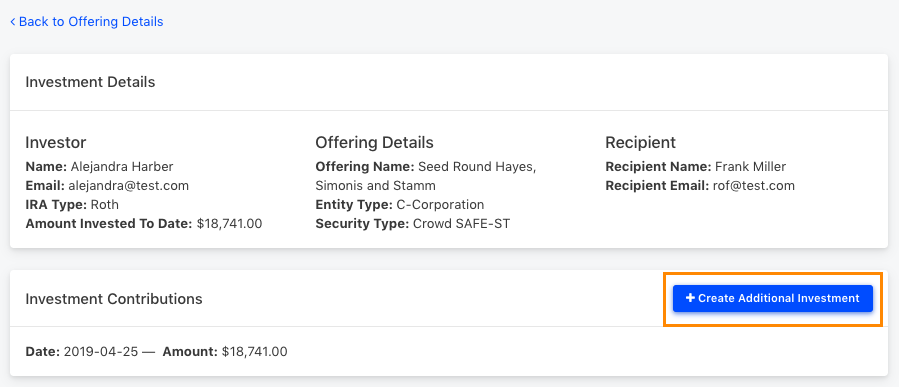 4. From here, please enter the Additional Amount, and then provide your e-Signature before clicking Request Investment Increase.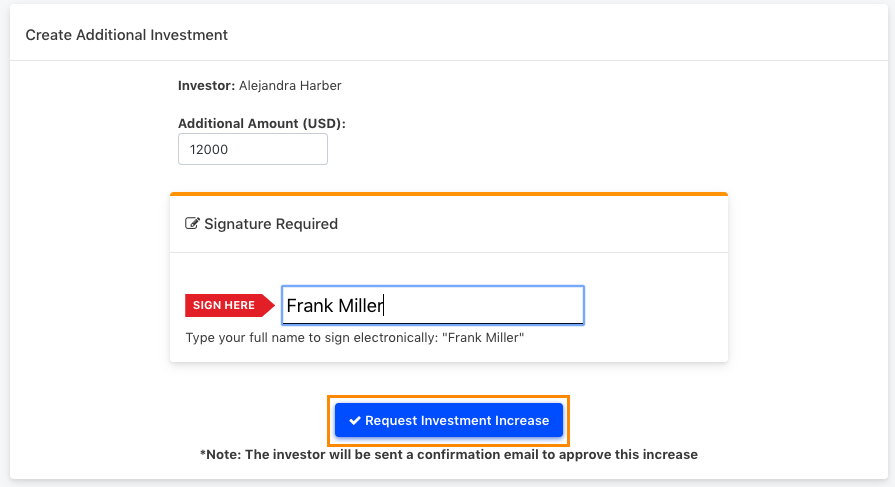 5. Success! The Investor has now gotten an email and dashboard notification requesting that they approve the Additional Investment into your offering. Once they provide their e-Signature, Alto will be able to handle the rest.