Should you need to distribute capital to an investor, you can do so on the Alto platform.
You can create a distribution of capital to one of your investors for many reasons. Just to name a few:
Distributing interest
Returning capital because an investor sent too much
Distributing rental property income
Distributing dividends
Let's walk through the steps below:
1. Start on your dashboard. Click the offering that pertains to the distribution you would like to send.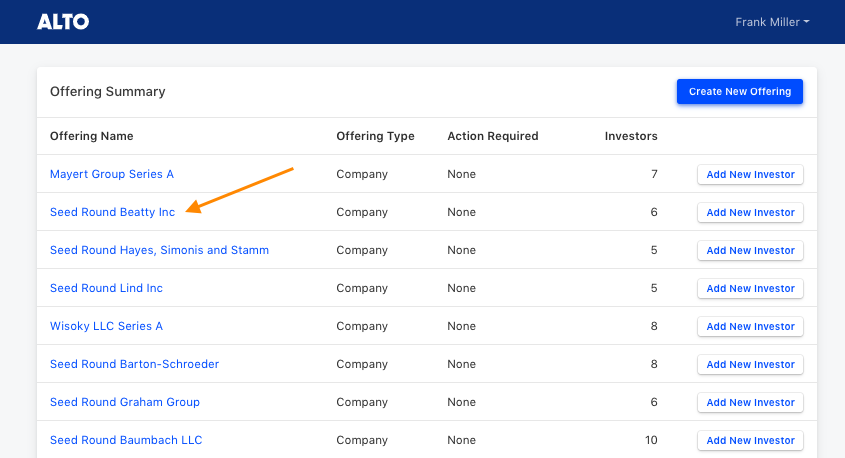 2. Once you're viewing the offering details, click on the investor you would like to send the distribution to.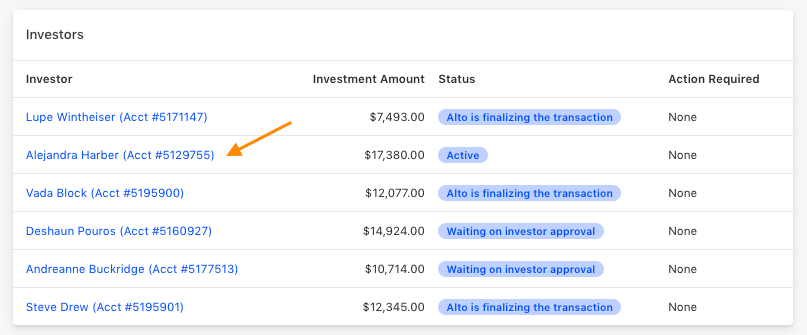 3. From within the Investment Details page, click + Create Distribution.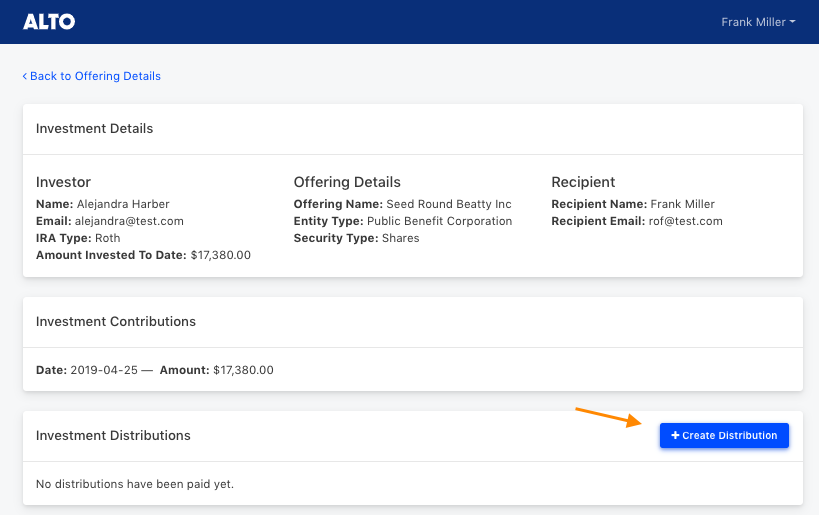 4. Specify the Distribution Amount, Distribution Type and Payment Method. Delivery instructions will pop up for the Payment Method that you have chosen to use. Use the ACH/Wire/Mail instructions on the screen to send your distribution back to Alto, and we will ensure that the funds are delivered to your investor's account once they arrive.
The ACH, wire, and mailing instructions presented to you upon entering the required information are specific to the investor's IRA account and should not be used across multiple IRAs.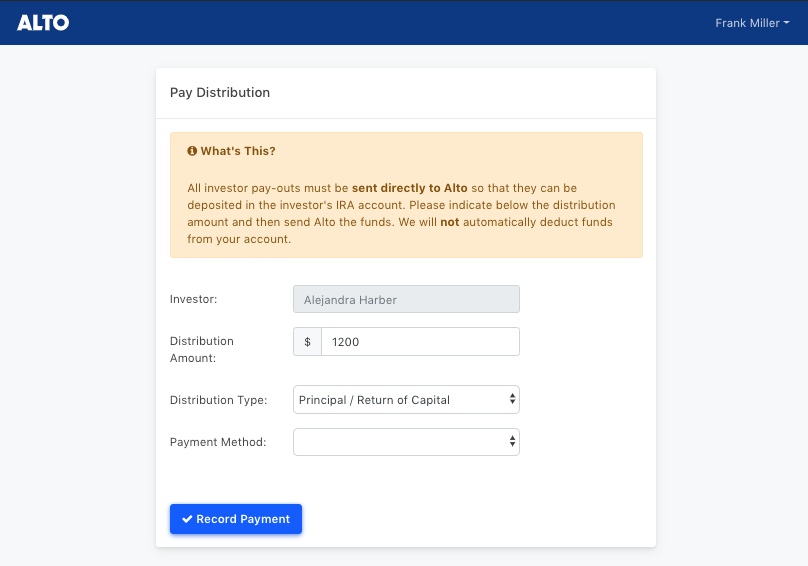 5. And that's a wrap! As soon as we receive the funds, we will notify both you and the investor.