Instructions for distributing capital to an investor.
You may need to distribute capital to an investor for many reasons, including but not limited to:
Return capital because the investor sent too much
Distribute interest
Distribute dividends
Distribute rental property income
To distribute capital to an investor who funded their investment with their Alto IRA, please follow the instructions below:
1. Login into your issuer account to view your dashboard. Then, click the offering that pertains to the distribution you would like to send.

2. From within the Offering Details page, scroll to the bottom and click the name of the investor you would like to send the distribution to.

3. From within the investor's Investment Details page, click the button titled + Create Distribution.

4. Enter the Distribution Amount, Distribution Type and Payment Method. Delivery instructions will pop up for the Payment Method that you have chosen to use. Use the ACH/Wire/Mail instructions on the screen to send your distribution back to Alto, and our team will ensure that the funds are properly allocated to your investor's account upon receipt.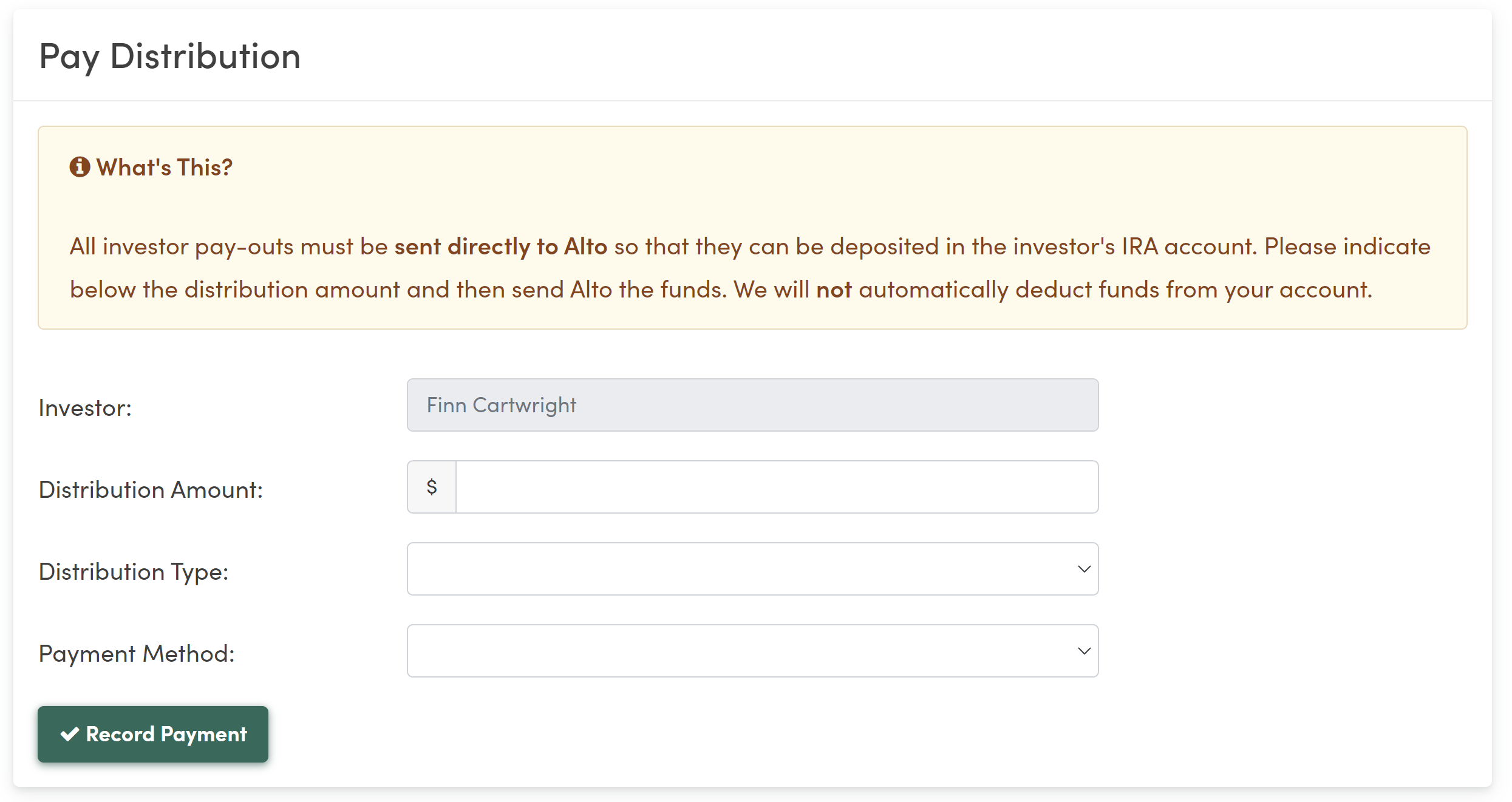 ⚠️ The ACH, wire, and mailing instructions presented to you upon entering the required information are specific to the investor's IRA account and should not be used across multiple IRAs.
5. Click Record Payment to create the pending distribution transaction in the investor's IRA account. Upon the allocation of funds, the transaction will be marked complete and the investor will be notified that funds are available in their account.