While your Alto IRA gives you unprecedented freedom to use your tax-advantaged savings to invest in what you want, there are still certain restrictions that apply to all IRA investments.

We know this can be both complicated and frustrating, so we've built Alto to help you determine whether or not you qualify to make the investment you're interested in.

So, let's check on that investment!

1. After you've logged in, click on the white Check box next to Step 1.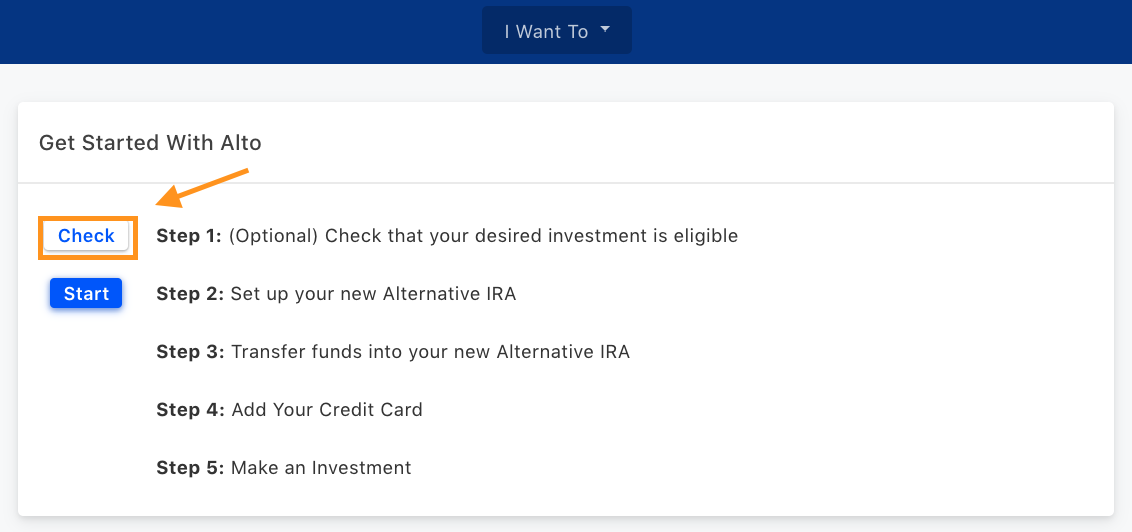 2. Next, you'll specify what you'd like to invest in and click Next. From here, the questions will differ depending on the type of investment you're trying to make. We're going to choose A Company or Fund in this example, but the platform will walk you through the questions pertaining to your specific investment.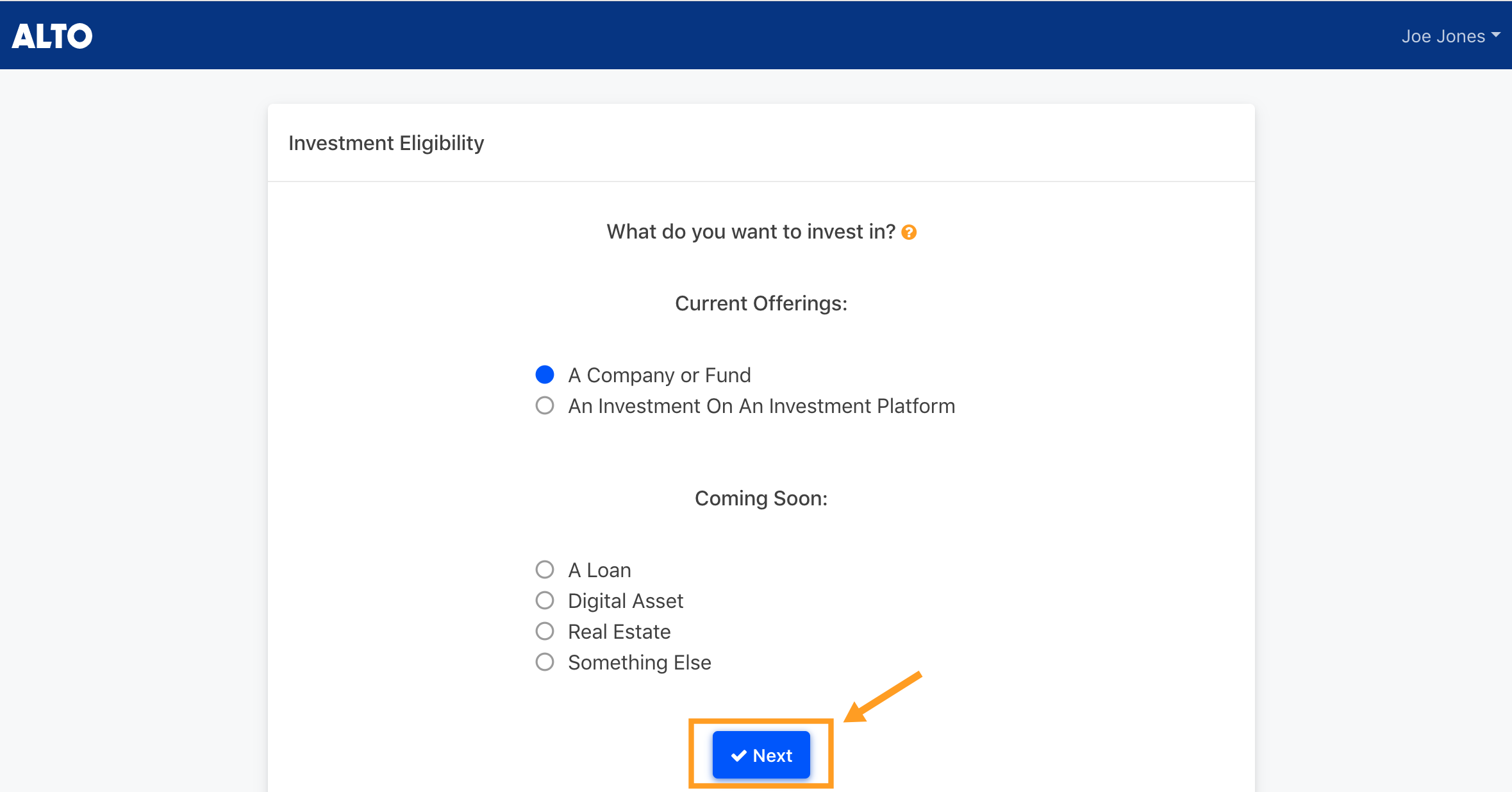 3. On the next screen, you'll verify that the company you'd like to invest in is one of the options eligible for IRA investment. Once you've selected Yes or No, click Next.

4. The IRS places certain restrictions on the involvement your family members can have in an investment held by your IRA. Depending on your answer to the below question, Alto will walk you through the proper question flow. For this walkthrough, we'll select No and click Next.

6. And that's a wrap! From here, the platform will bring you back to your Dashboard.