Interested in changing your password?
1. Start by clicking on the drop down menu on the upper right-hand corner with your name on it.

2. Click Your Settings.

3. Click Security under the Settings menu on the left-hand side of the screen.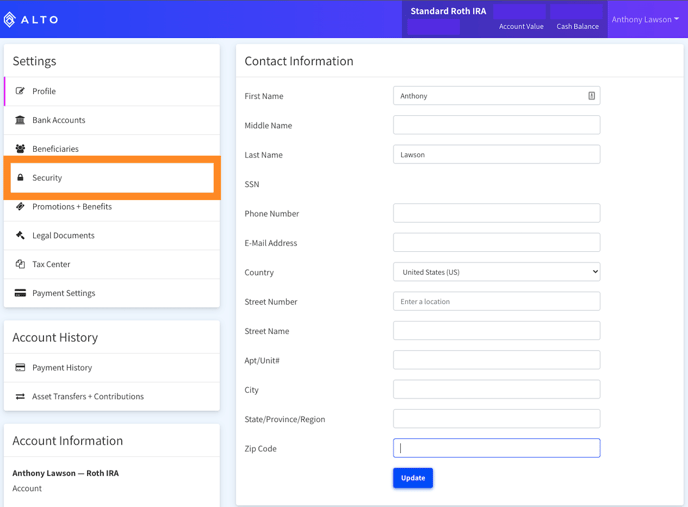 4. Enter your Current Password.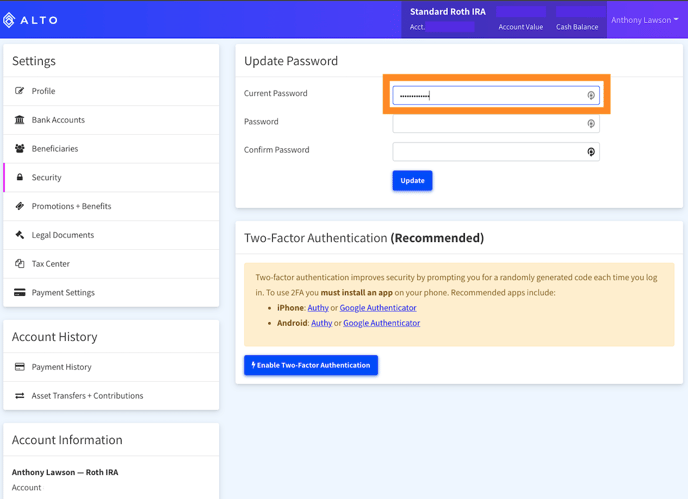 5. Where it says Password and Confirm Password, enter your new password (make sure that you enter the new password correctly both times), and then click Update.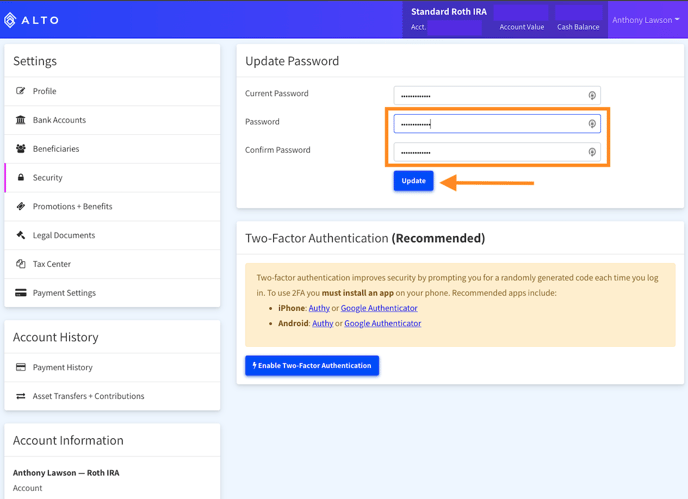 6. Your new password is confirmed!