Invite an investor to one of your offerings in just a few clicks.
1. On your Alto dashboard, you'll see your current offerings and a button that says Add New Investor. Click it!

2. Once you arrive at the below screen, you'll be able to add the investor's details. Once you've entered the Investor's Name, Investor's Email and Investment Amount, click Send Invitation.

This will send an email invitation to the new investor!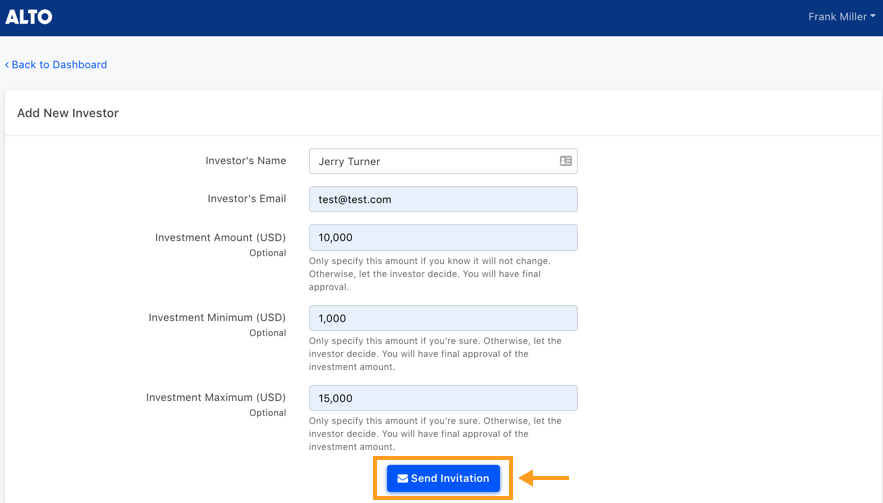 4. Success!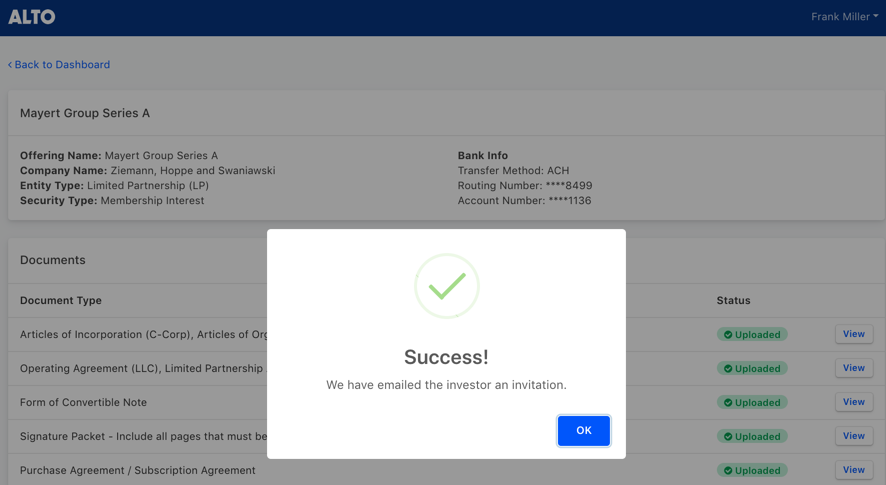 5. That's all you can do for now until the investor accepts your invitation. They can accept either from the email invitation or from a button that is now visible on their dashboard.

If your investment is on a time crunch, you may want to reach out to your investor personally and encourage them.
Want to know what to do once the investor accepts your invitation and joins your offering?

Your next step is here: Upload Deal Documents + Execute Investment.