You'll have to confirm your eligibility and the investment amount.
Once an Issuer has added their investment offering to the Alto platform and invited you, follow the below steps to complete the transaction.
1. Access the invitation. You can do this either via email or through your dashboard.
1a. Via email invite: Click the View Investment button.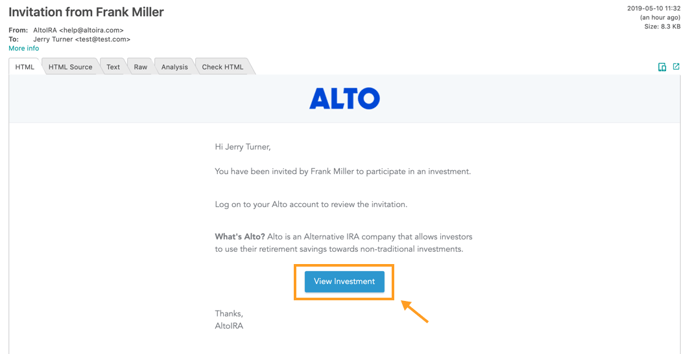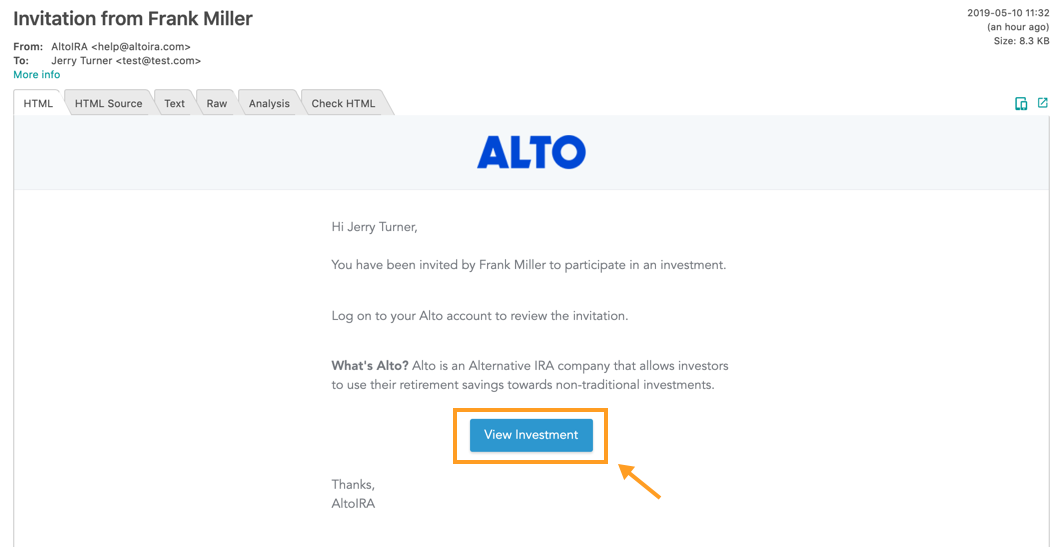 1b. Through your dashboard: If you already have an account created with Alto, you can view investments you've been invited to on your dashboard homepage. They will appear below your Account Overview, and you can see more details by clicking the View button.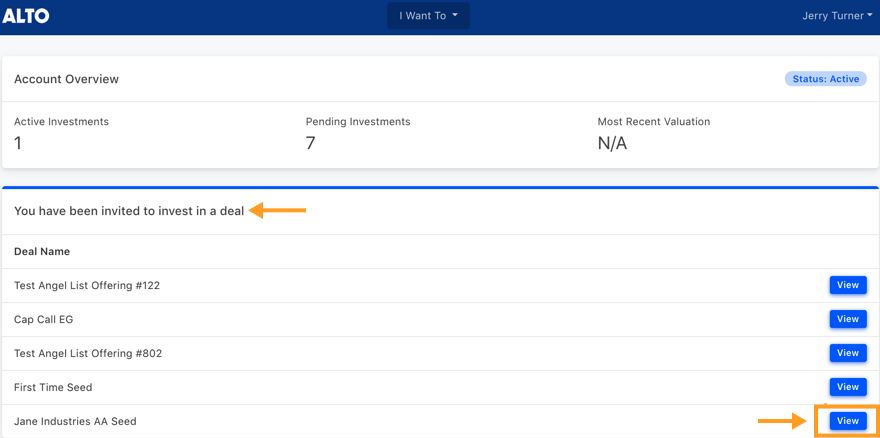 2. The IRS places certain restrictions on the involvement your family members can have in an investment that your IRA holds. Depending on your answer to the below question, Alto will walk you through the proper questions. In this walkthrough, we'll select No and click Next Step.

3. When the Issuer invited you to participate in this deal, they indicated your Total Investment Amount. On this screen, make sure that the investment amount is correct and review all of the documents that the Issuer has uploaded.

Once you are finished, click Review & E-Sign, verifying that you have reviewed all the details of the investment.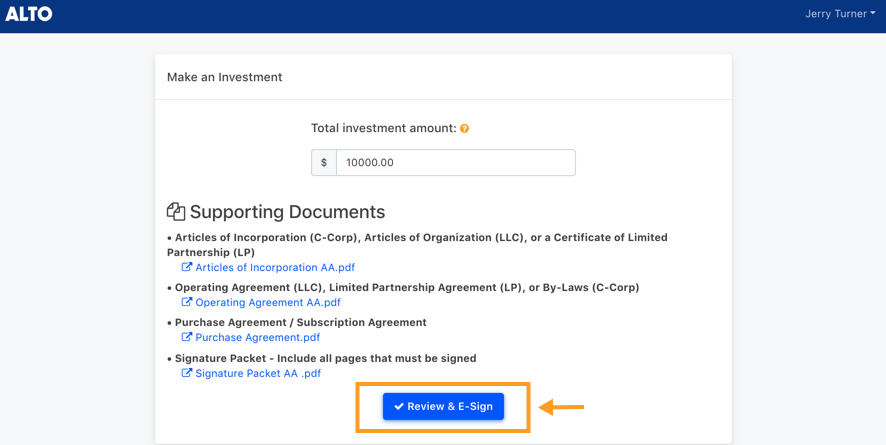 4. Once you have reviewed the details, this screen will be your last opportunity to make changes before moving on. If everything looks good, click Execute / Transfer Funds. If not, click Make Changes.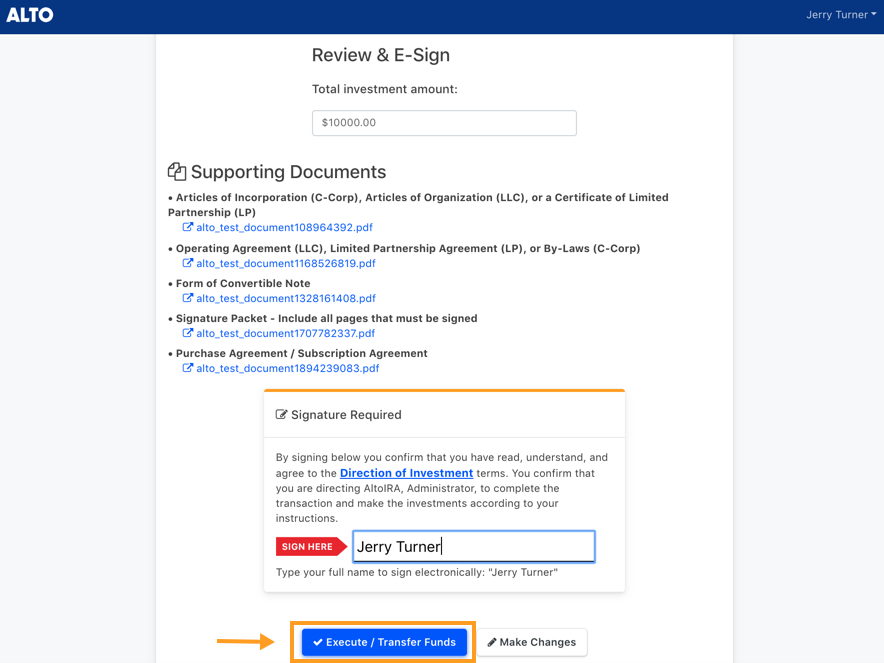 5. That's it for now! The Issuer will need to give final approval before the funds transfer process can begin.